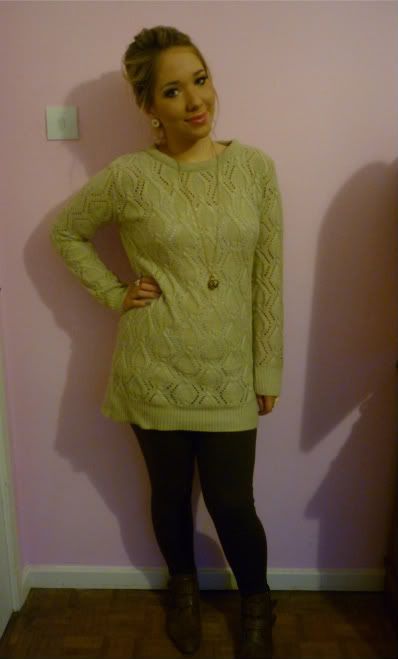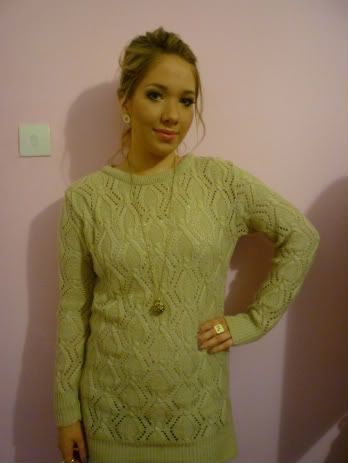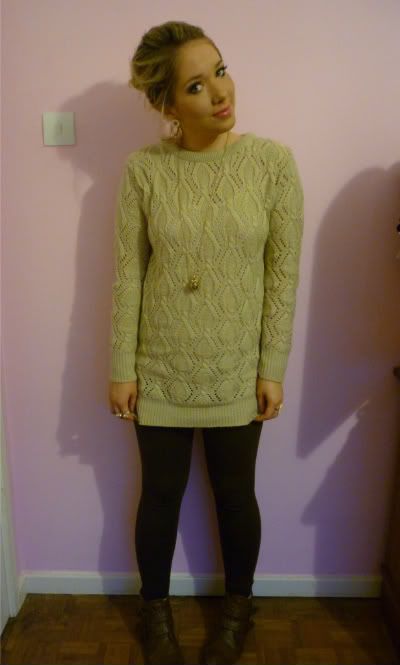 Jumper - Primark
Leggings - Next
Boots - Primark
Necklace & Earrings - Topshop
I have to apologise for the lack of posts this, well, year. I've been stressed out with uni work amongst other things, and have been really slacking on the blogging front! I've got 2 solid weeks off uni and work though so *fingers crossed* I'll be blogging a lot more. For some reason I feel completely out of the beauty loop at the minute - probably because I haven't bought any new make up for a while. I do have a few reviews etc. lined up though!
I went shopping a couple of days ago and bought a few new bits and pieces, this jumper being one of them. I'd seen a few posts on the illusive Topshop version, but as it's out of stock everywhere I thought I'd get this one. It was £14, and I have to say - the sizes for it are TINY. I had to get it in a ridiculously big size and to be honest I probably would still like it to be a bit baggier! Anyway, I really like how it goes with the brown (can you tell?!) leggings. Sorry the pictures aren't that great, I took these when it was getting dark and as I HATE using flash they're duller than I would like.
I put my hair up today as well, I was hoping to do a cutesy ribbon/bow type thing but it didn't really go to plan so I just left it like this. I think hair looks better up with this type of jumper and also I'm really down about my hair at the minute - it just doesn't seem to do what I want it to!
I hope everyone is having a fab weekend, what have you all got planned?