Now I know this is a tad late but this week has been pretty manic so I've only just had the chance to blog! I hope everyone (single and taken) had a lovely Valentines day. Me and my boyfriend didn't do anything really, I'm not THAT big on Valentines day, but I do like an excuse to exchange presents! I already knew that my boyfriend was getting me a Thomas Sabo charm for my bracelet, so I wasn't expecting anything else. So you can imagine how shocked I was when these beauties were delivered to my door!
A dozen beautiful red roses... I really wasn't expecting them but appreciate them very much and they look stunning amongst the rosey decor in my (very much Cath Kidston inspired) bedroom!
The charm my boyfriend got me was this gorgeously cute Bambi. It's the first charm on my bracelet (I treated myself to one after Christmas - January blues and all that) and I absolutely love it.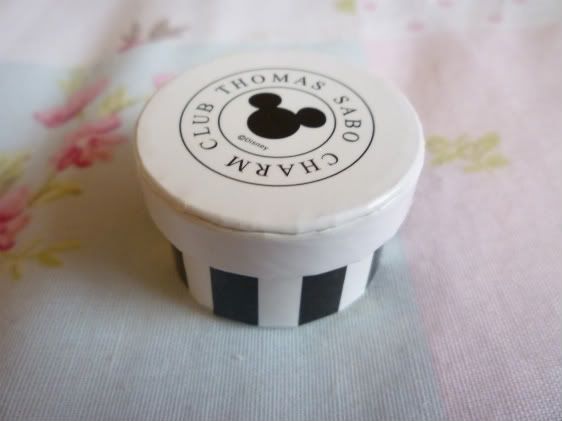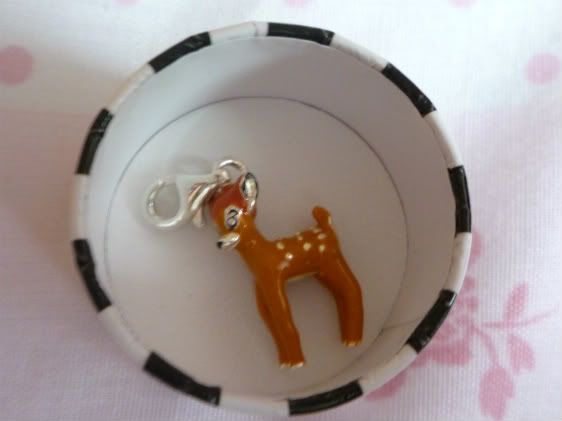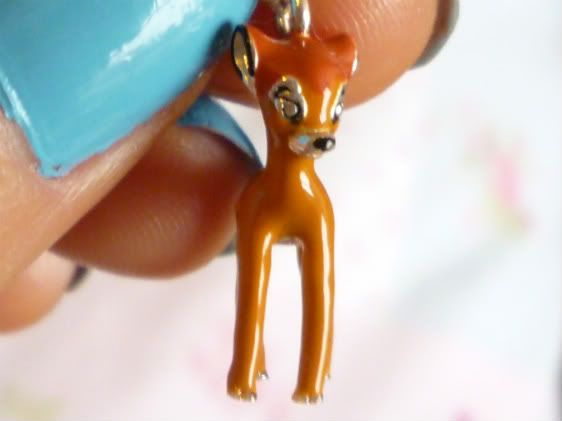 It's absolutely diddy and so delicate but beautiful. Me and my boyfriend actually spend Valentines night watching Bambi as I recently got it on DVD (I'm re-collecting all the classics, I'm a Disney geek I know). He'd never seen it before but I think he enjoyed it, you've gotta love a bit of Disney!
Hope you all had a lovely day whatever you did :) xx