This might shock some of you, but I have never actually purchased a Benefit blush before. Yes, I've gazed longingly at Coralista and Sugarbomb calling to me from the Benefit counters, but have never had the guts to break into my purse and purchase one. My reasons? The price, for one. I felt that there were plenty of cheaper alternatives on the market, and felt happy to plod along with my beloved Primark blusher, which I felt was a much cheaper alternative.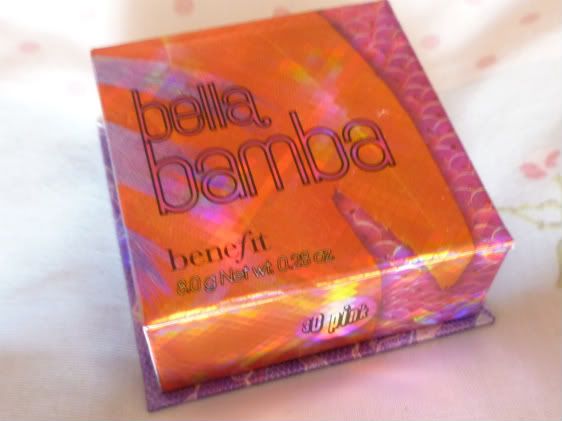 However, when I laid my eyes on Bella Bamba, which was released a few weeks ago, I just couldn't say no. It is a beautiful, sparking warm pink which glides on the skin and leaves a gorgeous, rosy glow. It even smells divine, something which I have never come across with a blusher, but apparently all Benefit blushes are beautifully fragranced.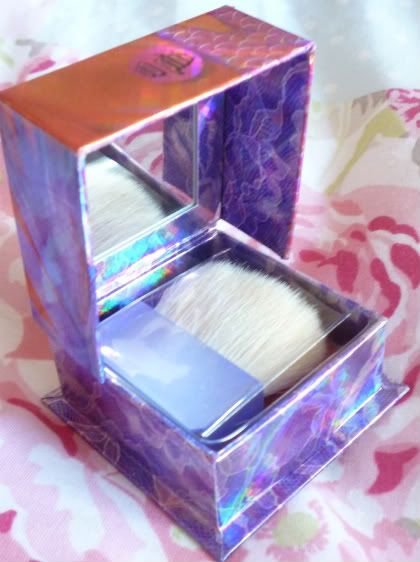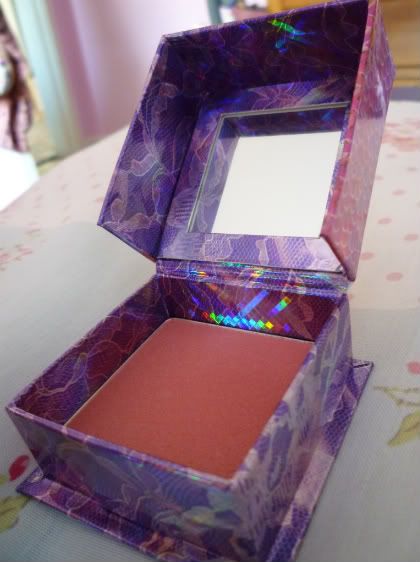 It comes in a gorgeous little holographic box, which sits beautifully on my dressing table, along with a brush for applying the powder (I haven't used it though - I'll stick with my ELF blusher brush). Whereas previous Benefit blushers came in boxes with a lid, this one has a magnetic contraption which makes for a much less messier make up bag. It also has a cute little mirror which is great for checking your make up on the go.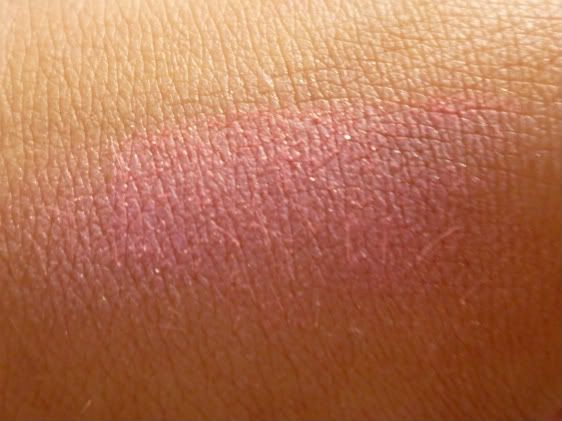 Here's the sugary sweet Bella Bamba swatched
You only need to apply the tiniest bit of Bella Bamba to get a beautiful sweep of colour, which makes me think this will last me a long time (as I've heard all Benefit blushes do). I definitely recommend it to anyone looking for a beautiful pink blush, with a touch of thin iridescent glitter which blends perfectly into the skin. I'm wearing it in my last face of the day if you want to see how it looks on :).
What do you girls think to Bella Bamba? Have you tried it yet? Or do you have another favourite Benefit blush? Hope you're all okay, and having a lovely Valentines weekend :) xx