Hey girlies :) I hope everyone is okay and having a lovely week so far!
Today I decided to have a go at making some cupcakes. I've wanted to get into this cupcake making business for a while now, after seeing various beautiful creations on several blogs including the beautiful Milly's, but had never felt brave enough. Then at Christmas my boyfriend bought me a box full to the brim with goodies for making cupcakes; pretty cases, sprinkles, and other gorgeous decorations, so I had no excuse! I'd been really busy throughout January and never got round to making any, but I set aside today and managed to make my first ever batch!
Piping them wasn't as easy as I imagined, and you wouldn't imagine the mess I created in the kitchen, but overall I'm pleased with my first attempt! They're not perfect but they look pretty and (fingers crossed) will taste delicious. I thought I'd leave you with some pretty pictures...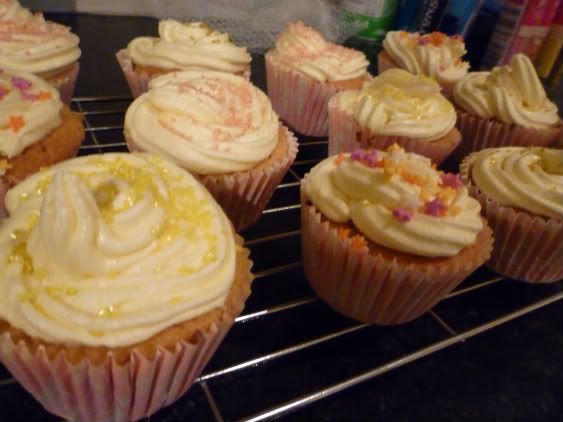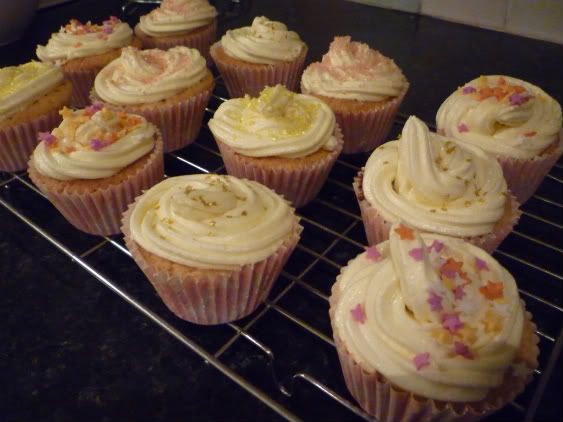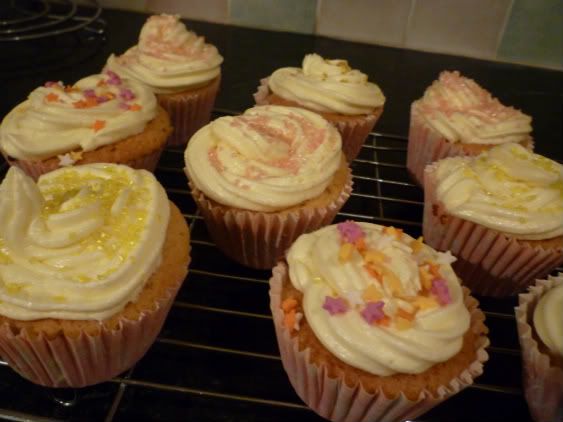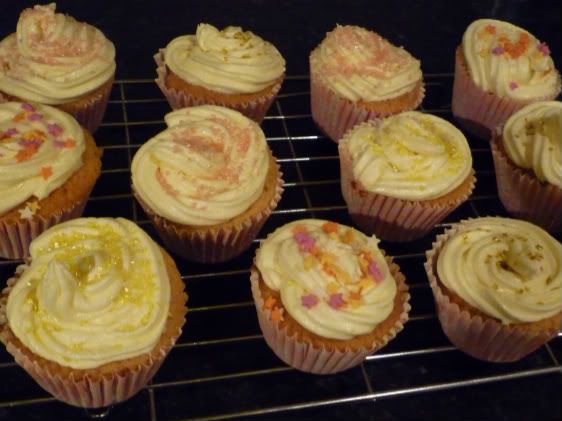 What do you think? Any other budding cupcake creators out there?