Hey girls, I hope everyone's okay, and enjoying the sunshine if there is any where you are! It's been bright and sunny here and so I thought I'd wear some rather gorgeous and sparkly pieces of jewellery to brighten my outfit up. I don't know if you've been following my blog long enough to know, but a while back I
posted
about my sister's jewellery making business, 'Lucy May Designs'. She makes absolutely stunning pieces of jewellery, heavily embroidered with Swarvoski crystals, beads and sequins.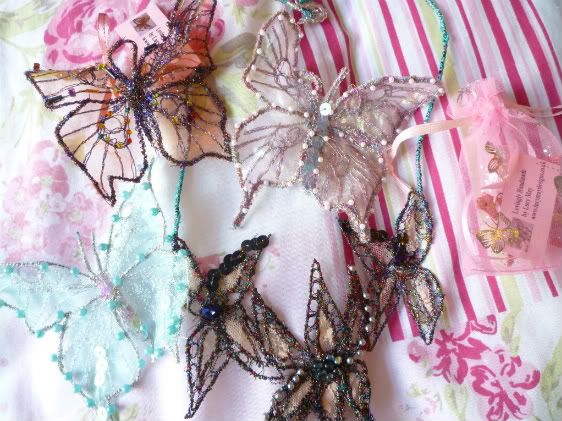 Her pieces are all hand made and the amount of work that goes into them is incredible. What I love about them is that they're so unique - I've never seen jewellery like this before, and it's completely me because I love having things no one else does. I thought I would show you all the jewellery I own from Lucy May Designs, because it's so beautiful I felt it deserved its own post!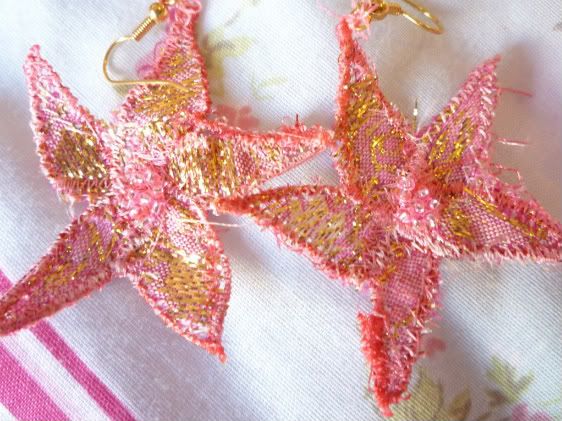 Beautiful flower earrings
My absolute favourite necklace, the bee detailing is so cute and just my taste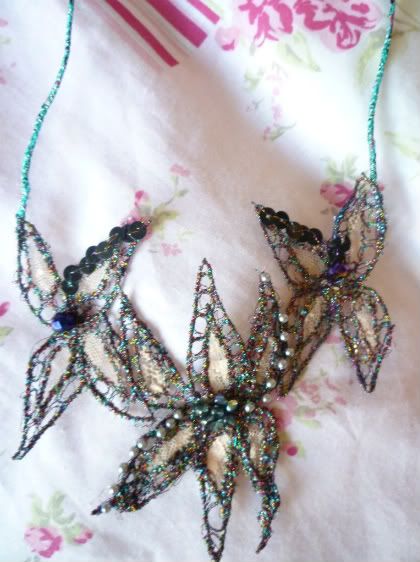 I bought this recently and hope to wear it on a night out to add some sparkle to my plain LBD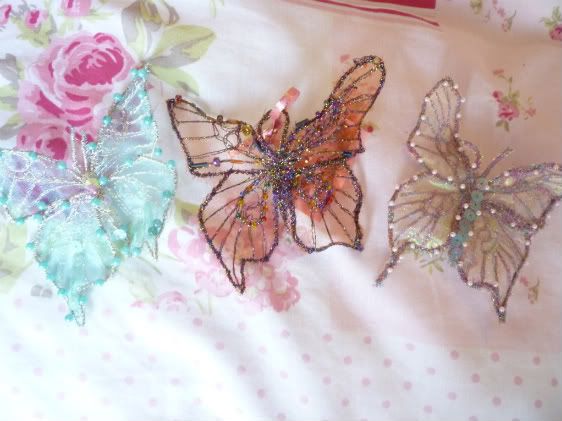 These are all beautiful butterfly brooches, but I also own a butterfly hair clip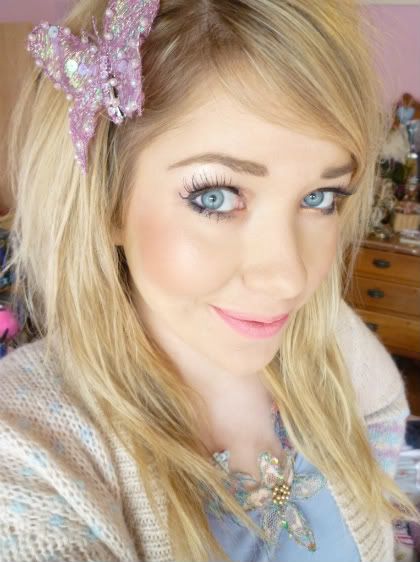 Today I wore my pink and blue bee and flower necklace with my butterfly hair clip (it's SO sparkly)
What do you girls think? I absolutely love all the things I own, the butterflies are so nice to wear in your hair in the summer, and the necklaces really glam up an outfit. The butteflies cost £11.99 and the necklaces are £24.99. There are absolutely loads more sparkly creations on Lucy's website, and you can even pick your own colours etc. and get them custom made. If you want to take a look it's
lucymaydesigns.co.uk
. Hope you all have a fab weekend!