Hello love birds! As it's Valentines Day on Monday I thought I would experiment with my nails a bit and create a pretty heart pattern. Now, I'm terrible when it comes to nail art; I need a LOT of practice as I don't have very steady hands and am incredibly clumsy. However, I found this look really easy to do so I think even those of you who aren't the most confident with nail art will be able to give it a whirl!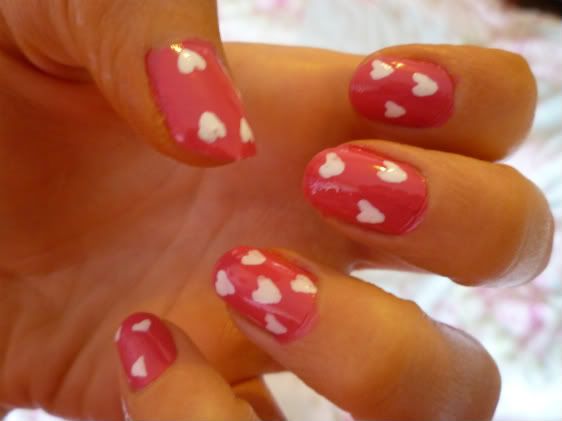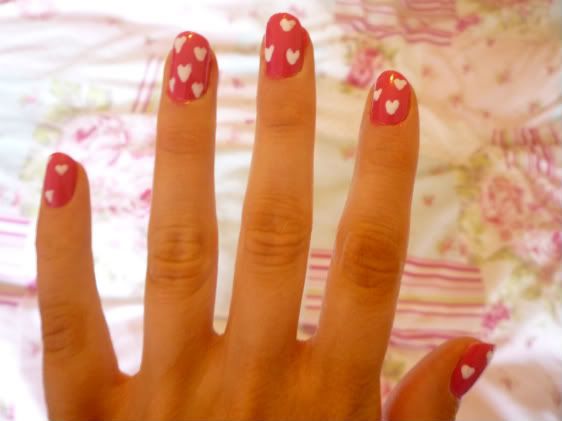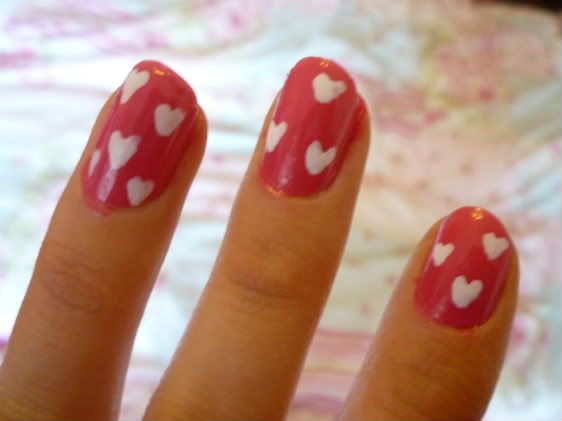 Using my white Models Own WAH Nail Art pen I created a simple but pretty heart look. It isn't perfect, but I'm really pleased with how it came out, and it only took me about 10 minutes to do. It kind of reminds me of the Queen of Hearts, and I think it would look equally good in red or a paler pink, or even lilac.
What do you think? Are you all looking forward to Valentines day? I'm not sure what I'm doing for it yet, I'll be happy staying in to be honest!
Also, if you want to get into nail art I recommend you take a look at Fee's (makeupsavvy.co.uk) and Leanne's (donotrefreeze.com) blogs - they're absolutely fab and are what inspired me to start experimenting a bit more! Hope you're all having a lovely Valentines weekend :) xx