So I've been excited about the new 17 spring collection for ages, and also about all the other lovely collections/new products 17 has on the cards at the minute. Therefore, when lots of new 17 products launched last week I just had to get my mitts on some of the beauties. 17 has released two BEAUTIFUL 'Vintage Love' palettes, new blushes and some lovely new pastel nail polishes.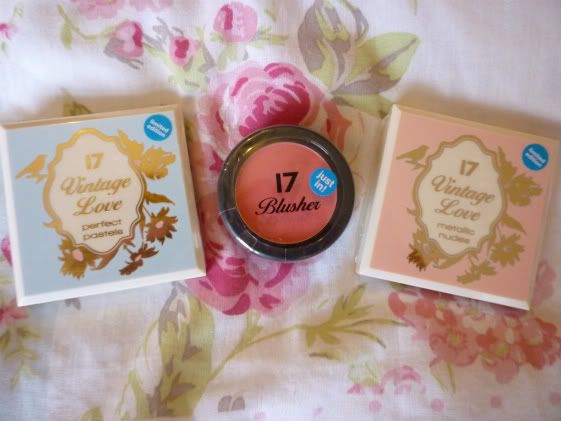 The products I was most excited about getting my paws on were the 'Vintage Love' palettes, both because of their truly kitsch and gorgeous packaging, as well as the stunning product hidden inside. I had seen these beauties in various magazines for a while now and had been craving seeing them in the flesh. Then yesterday I stumbled across them in my local Boots and simply HAD to buy both.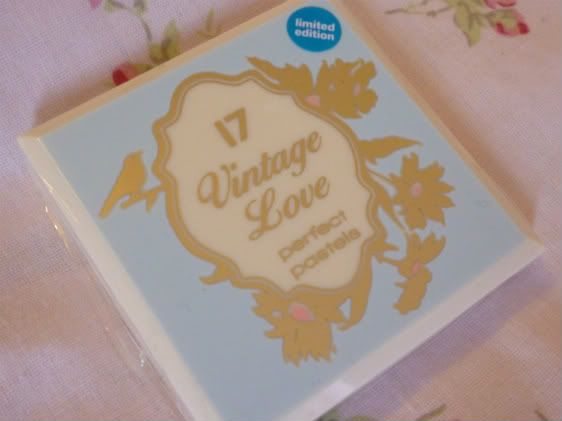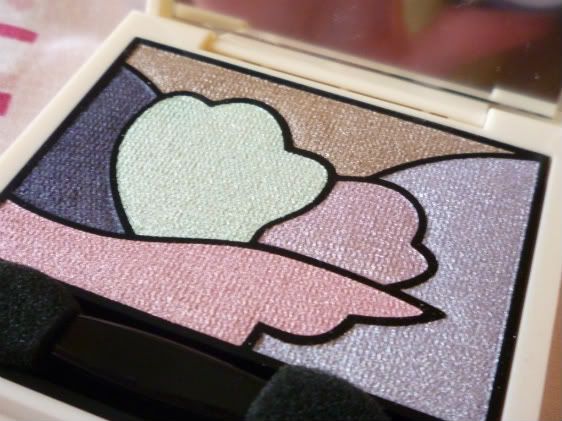 First up; the 'Pretty Pastels' palette. This is the one I'd been seeing sprawled all over the magazines, and although I'm not usually a pinky-purpley pastel kind of girl on a day-to-day basis, I do love a good pastel every now and again, especially when it comes to spring time. This palette is truly beautiful, with a mix of lilacs and pinks, with some green and gold thrown in. The shadows themselves are butter-soft and blend beautifully together. The colours really compliment each other and overall I just really love how this palette looks.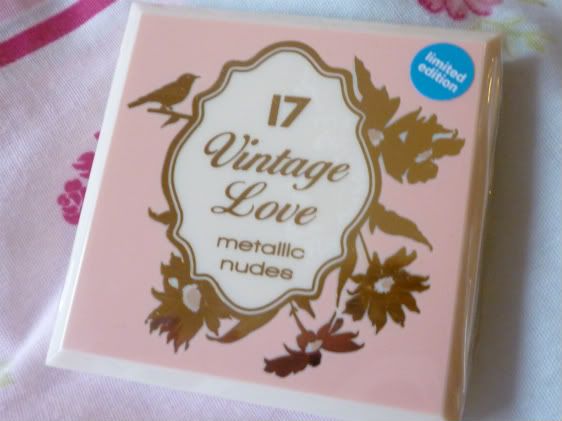 Second up; 'Metallic Nudes'. Now, this palette is DEFINITELY my kind of thing. I am a nude girl through and through, and most definitely could not resist this palette as soon as I saw it. I actually didn't realise 17 was releasing a 'nude' palette until I saw it in the shop, but I'm absolutely thrilled they have because I absolutely adore this palette. Again, the shadows are butter-soft and blend beautifully, highly pigmented and glistening with metallic shimmer. I love this palette so much I'm actually debating buying another, purely because the shadows are all rather small and I always use up nudes straight away. I can see this being a make up staple for me from now on, seriously in love with it! Both palettes are £5.49.
I've been looking for a bright neon orange/red powder blusher ever since I fell in and out of love with the Topshop cream blush 'Neon Rose'. I absolutely loved the blush on, but had a serious issue with cream blush (I just don't think it's for me) and so had been looking for the powder version. As soon as I saw this beauty last week I immediately thought 'Neon Rose'. Now, it's actually a tad different to the Topshop blush when on, but I just love how it looks. The pictures do not to it justice - it's a LOT brighter in the flesh. It's a gorgeous bright corally pink, which is VERY highly pigmented so a little goes a long way (which is good as it's not the biggest blush in the world). I only usually go for very pink blushers (bar 'Neon Rose') but I'm loving the change. It's called 'First Flush' and is £3.49.
What do you think? Have you tried anything new from 17? I'm hoping to do some make up looks with these soon so you can get a feel for what they look like on. Also - it's 3 for 2 on 17 at Boots at the minute, well worth a look!