Hey lovelies, I hope you're all okay and looking forward to the weekend! Recently I've become a bit obsessed with the colour coral, and in particular coral lips. I've literally been wearing Costa Chic constantly lately and so I went on the search for another coral/orange lipstick to add to my collection. When I saw this beauty on the make up stand in Boots I just had to get it.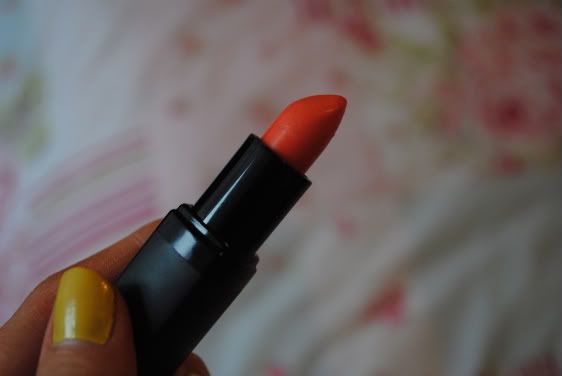 It's Barry M lip paint in number 54, and I absolutely LOVE it. It's actually a bit lighter than these pictures show, but I think you get the idea. It's a gorgeous, matte true orange that looks beautiful on tanned skin. It makes me think of summer and I can't wait to wear it more and more as the weather warms up. The only thing I will say is that as with the majority of Barry M lippies, it is really quite drying, so a good lip balm is definitely a must where this lipstick is concerned. It retails at £4.49 which I think is a bargainous price for such a lovely colour. Here's a picture of what it looks like on: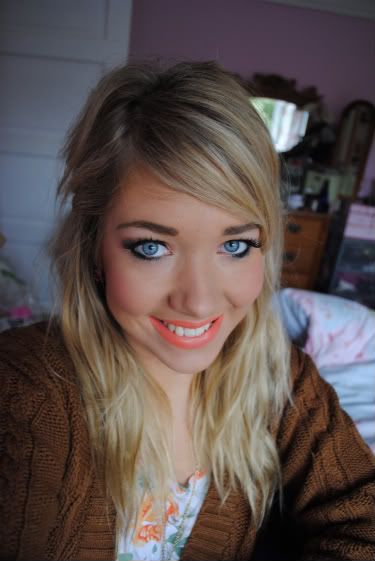 What do you think? Are you loving orange/coral shades at the minute?