If you've been reading my blog for a while now, you'll know that I adore Soap & Glory products. I love the packaging, the smell - but most importantly, the fact that they actually do what they claim to. I own a rather shameful amount of their products due to being a bit of a skincare fanatic and so when I spotted a selection of Soap & Glory products on offer in Boots last week, I had to give in and buy a couple.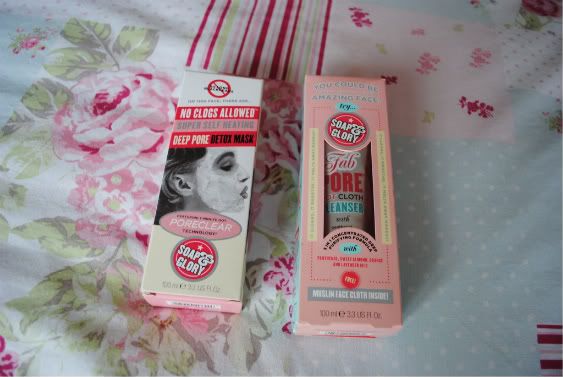 I've always loved Soap & Glory's skincare collection and had been eyeing up these products for a while now, but sneakily waited for them to go on offer before purchasing. A lot of S&G's products are a third off at Boots at the minute - definitely worth checking out if you want to save a few pennies. I purchased 2 things - the Hot Cloth Cleanser and the Deep Pore Detox Mask.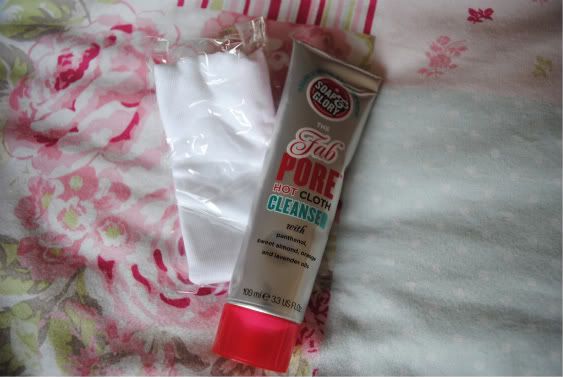 First up - the Hot Cloth Cleanser. This is basically a similar product to the Liz Earle and No7 versions, but retails at £9.19 (I got it for £6.13 on offer). Simply put - I love it. It contains pathenol, sweet almond, orange and lavender oils and is a treat for my skin. It removes makeup easily and leaves my skin feeling and looking beautifully soft and refreshed. You simply rub it into your skin, wait a minute and dab off with the muslin cloth. Simples! I definitely recommend it to anyone with large pores/oily/problem skin as it cleans deep down but is really gentle at the same time.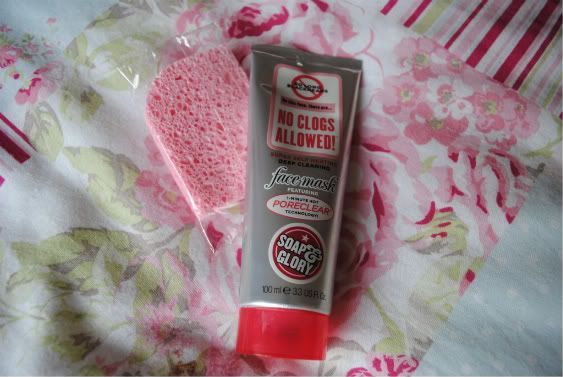 The other product I bought (and had been debating buying for a while now) is the No Clogs Allowed Self-Heating Detox Mask. I love this product. Seriously, it's amazing. It's almost a scrub/face mask as you have to apply it to the face, wet your hands, rub it in (you'll feel it heating up) and then either wash it off or leave it for 5 minutes and then sponge off with the sponge supplied. I thought the self-heating idea was really clever and makes you feel like the product is really working. Once I sponged it off I was actually shocked with how amazing my skin felt. Seriously, my skin had never, ever felt this smooth and soft. It is without a doubt the best face mask I have used in supplying instant results, and I can see this becoming my go-to face mask from now on. Love it! It retails at £10.21 but I got it for £6.81 with the third off offer.
What do you think to Soap & Glory's skincare range?