Hi girls! First of all I have to say a massive sorry for not updating in such a long while, I've been extremely busy with uni work, finishing deadlines and revising for exams and simply haven't had the time to blog. I've officially finished for the year now though and I am so excited to get back into blogging, as I literally have four months of (pretty much) nothingness awaiting me! I have lots of posts lined up, but I thought I would start with a run down of some of the products I've been loving recently. I've not done one of these posts before but love reading them so thought I would give it a whirl!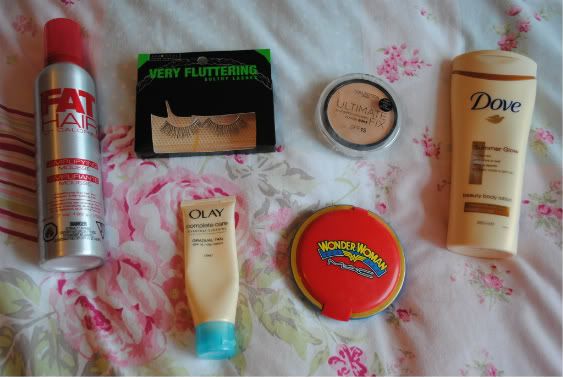 Olay Complete Care Everyday Sunshine in Deep
As much as I love my St Moritz tanner, after a couple of days my face ALWAYS begins to revert back to its dreaded pale-ness, whilst my body remains nice and tanned. Therefore I was looking for a gradual face tanner/moisturiser that would keep my face glowing throughout the week, without having to revert to tanning. I've tried a few of these in the past, and never really found them to give me THAT much of a glow. This little beauty, however, is exactly what I've been looking for. It smells like summer and gives me a beautiful, golden glow that instantly makes my previously deathly-pale skin look glowing and healthy. I love it as I always feel so much better about my blemishes when I have a tan, they seem to fade into insignificance, which is always good! Bare in mind however that I am VERY pale naturally, and I had to buy the 'deep' to see a difference. I always tend to choose the dark as opposed to the lighter shade when it comes to tanning products, I just never really see a difference with the lighter products! I use this as my regular moisturiser twice a day and it keeps my tan topped up perfectly. Love it!
Primark Fluttery Lashes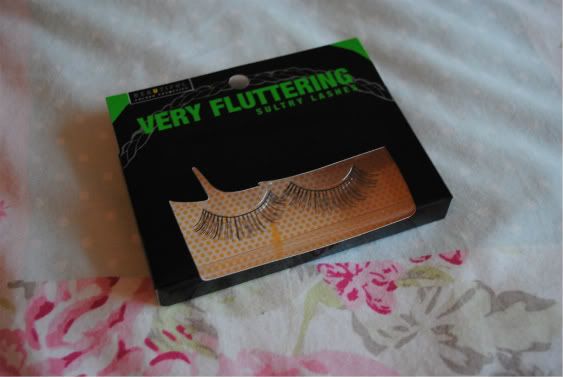 I've always been a fan of Primark's make up range, although some of it is a bit hit and miss, there are a few products in their collection that I couldn't live without - and you can't really complain for the price of them! I've seen the lashes in there several times now but have never really given them a proper thought, until the other day I decided to buy a pair and see how they faired. As much as I love Eyelure's lashes, I do feel like opting for cheaper alternatives every now and again, seeing as I get through a lot of lashes (I actually think I'm becoming ever so slightly dependent on them!) These lashes are brilliant. I wasn't expecting much, but I seriously LOVE how they look on. They were really easy to apply, and although I didn't use the glue provided (I assumed it wouldn't be up to much) the shop assistant told me it's supposedly very good. The lashes are really lightweight and I literally feel like I'm not wearing any (I hate lashes that weigh my eyes down) and look so natural yet long and fluttery at the same time. They are perfect for every day wear and only set me back £1.50. After wearing my first pair I took a prompt trip back to Primark to buy several more, I love them that much.
MAC Golden Lariat MSF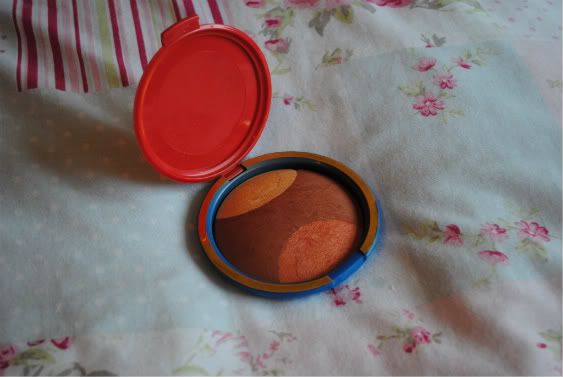 When I first saw the press images for the Wonder Woman collection by MAC, I thought I was going to have to purchase the majority of it. However, when it came to being released I didn't really see anything that excited me, barring maybe the blushes. I did really have my heart set on the Pink Power MSF, but it sold out and I never got the chance to get my paws on it. Golden Lariat then sat in my basket for days on end, and after much umming and ahhing, it then decided to sell out too. Luckily, Debenhams now stock MAC (hoorah!) and had it in stock. They were also doing one of their fab little 10% off weekends, so I jumped at the chance. Anyway, onto the actual product. In short - I love it. It is absolutely PERFECT for tanned skin, but I'd say definitely a big no-no if you're pale (and don't use fake tan). It has a beautiful highlight, and gorgeous shimmery coral-orange, and a lovely bronze. I like using them separately or swirling them together, and they leave me which such a gorgeous glow. The MSF is also HUGE so should last me a good while yet.
Samy Fat Hair Mousse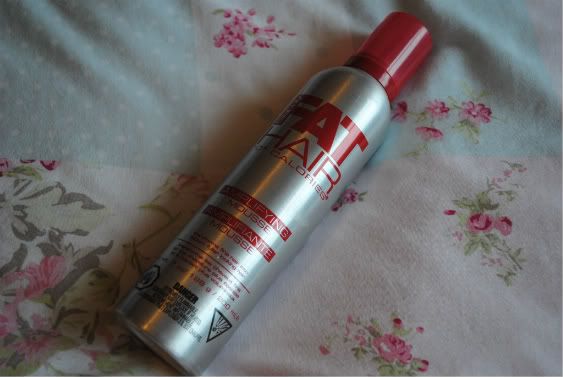 I actually purchased this mousse months and months ago, used it about once and completely forgot about it. Then recently I rediscovered it after watching the lovely Zoe's hair video on youtube, in which she recommends the Samy Fat Hair Shampoo and Conditioner, and decided to give it another go. I LOVE IT. It's pretty much a given that if you want BIG hair, you are going to have to use a mousse. This mousse is just superb. It gives me so much volume and makes my hair feel amazing, without any stickiness. My hair feels and looks so much nicer when I use this and I really don't have anything bad to say about it. Such a good buy!
Collection 2000 Ultimate Fix 3-in-1 Concealer/Foundation/Powder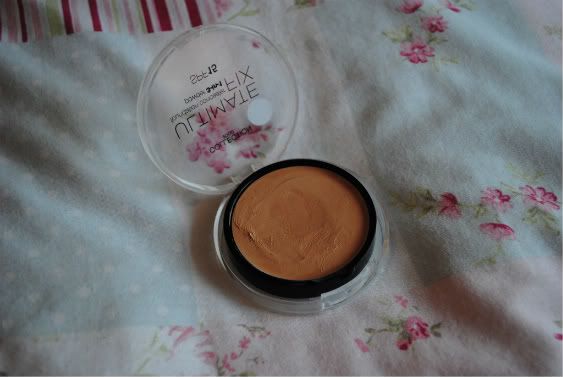 I spied this a few weeks ago in Boots and immediately was intrigued. I swatched some on my hands and was taken aback at how great the coverage was, so simply HAD to purchase it. It's a three-in-one product, which can be used as a powder, a foundation, or a concealer. I have only used it for the latter, basically because I am not a big fan of cream foundations and already have a powder I'm happy with, but I absolutely love using this as a concealer. It is very creamy, so blends really well into my skin (I hate concealers that just sit on the skin, making it look cakey - blergh) and the coverage is fab. It covers up my eyebags a treat, and is also really good on blemishes. Definitely a fantastic product to purchase if you're looking for a cheap but (very) effective concealer. I don't doubt it works well as a foundation/powder too!
Dove Summer Glow Gradual Tanner in Med/Dark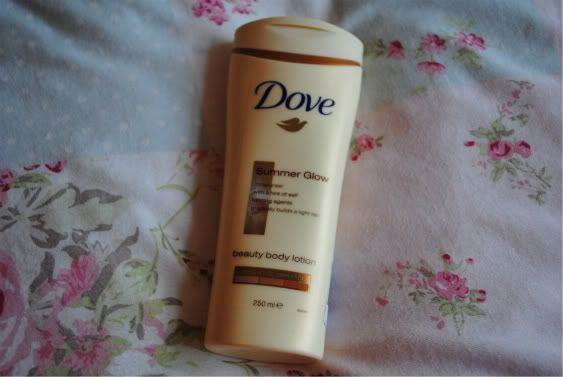 I just had to get this one in. I'll be honest - this has always been a favourite product of mine. When I was first dabbling in fake tan, this without a doubt my go-to product. It is a brilliant gradual tanner that leaves you with a lovely subtle glow the first time you use it, and gradually builds to a lovely tan. It's really moisturising but yes, it has the dreaded fake tan smell, although it's definitely not as bad as some fake tanners. I actually love using this at the minute a few days after I've applied my St Moritz, to keep my tan topped up and moisturise my skin. I'm all about being uber-tanned at the minute but sometimes it's a lot easier and less time consuming to just slap on a gradual tanner, and I don't think you can go wrong with this one from Dove.

What products are you loving at the moment? Are you a fan of any of the products I've mentioned?