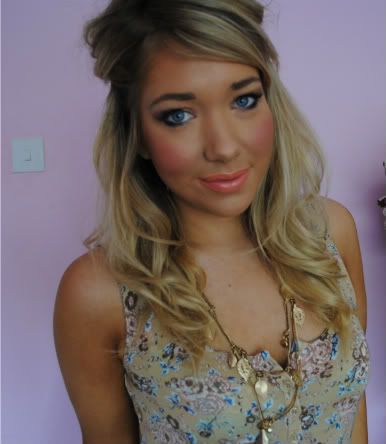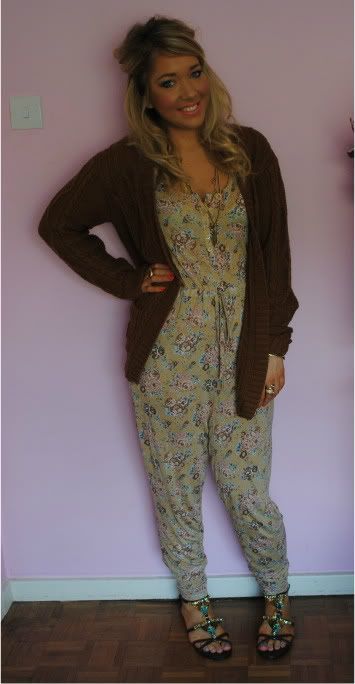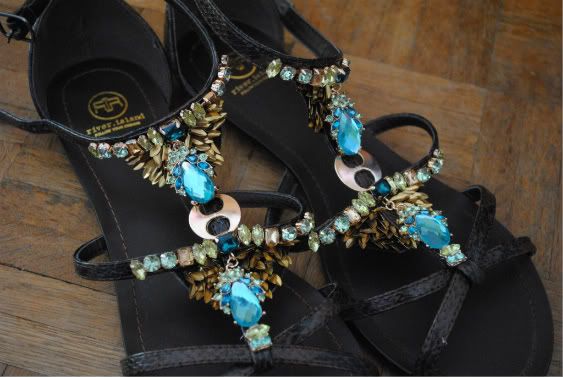 Hi lovelies! I hope you're all okay! I thought I'd do an outfit post today as I haven't for a while. I'm not sure everyone will like this kind of outfit but I personally love it! I got the jumpsuit ages ago from H & M online in the sale but I hadn't worn it yet, so thought why not? It's really nice if not a bit big for me, but I think it looks okay. I think the cardigan goes really well with it and I'm not ready to ditch my cunky knits just yet! I absolutely ADORE the sandals I'm wearing today; as soon as I saw them in River Island I was like 'WOW, I NEED THOSE.' They're so gorgeous and sparkly, I'm definitely going to be wearing them lots this summer!
I thought I'd do some closer shots of my make up today as well, as I'm testing out the Chanel Mat Lumiere foundation. I was so tempted to buy it yesterday when I went shopping, but I thought I best try it out first. Recently I've been so shiny so have been looking for the ultimate matte foundation and so far, so good! I'm really pleased with the coverage and how it makes my skin look, time will tell how well it lasts though!
I went shopping to Meadowhall with my sister yesterday and had a great time! I was a bit apprehensive about driving there, as I've only driven on the motorway once before, but it was absolutely fine. I spent FAR too much money though, but I got so many lovely things I really don't feel guilty. I also got lots of new skincare goodies that I will be trying out and reviewing in the next few weeks, so if you have oily/acne prone skin like me and are looking at trying out some new skincare then look out for those!
I hope you're all having a lovely Tuesday, not long now til the 3 day weekend! :)