Hey lovelies, I hope you're all okay! I thought I better explain myself as I have been pretty much absent for the past few weeks. Basically I've been in London interning at Closer magazine, as if you've been following me for a while you'll know that being in beauty/fashion journalism is my dream career, and I hope to make it a reality!
I had a fantastic two weeks, met some lovely people and learnt so much about what goes on behind the scenes at magazines. It was also so nice to be in London for a whole two weeks (yes, I ventured to Oxford Street!), and it's definitely set clearly in my mind that London is where I want to be! I just keep thinking how absolutely AMAZING it would be to get paid to play with beauty products all day long, and then get to write about them. It really is my dream job, and interning at Closer definitely set this in stone for me. Speaking of beauty products, the beauty cupboard at Closer was full to the brim of so many different products it was a little overwhelming (and exciting!). There was a beauty sale, but unfortunately it wasn't until after I'd left (boooo) but luckily I was given a goodie bag full of beauty products when I left to say thank you for helping out! You can obviously understand my excitement, so I thought I would show you what I got!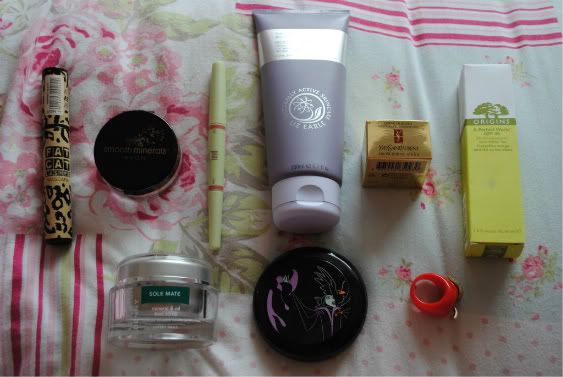 Me Me Me Fat Lash Mascara, Avon Minerals Powder, Pixi Lipstick & Liner Duo, Liz Earle Aftersun, YSL Cream Blush, Origins SPF 25 Moisturiser, Leighton Denny Sole Mate Foot Scrub, MAC Venomous Villains Beauty Powder, Cute Apple Ring
Amazing, right? I got to choose 2 things myself, can you guess which?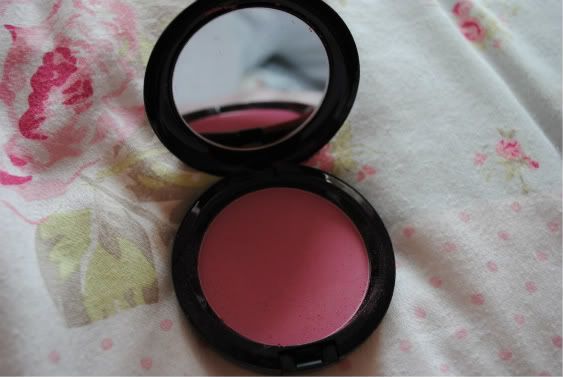 Obviously I was all over the MAC Beauty Powder as soon as I saw it, although I did pretty much buy the majority of the VV Collection when it came out, this was one thing I REALLY wanted but sustained from buying. So you can imagine my glee when I saw it kicking about in the cupboard! I've been wearing it already and I absolutely love the colour, perfect for any skintone. The compact is so cute as well, gotta love Maleficent!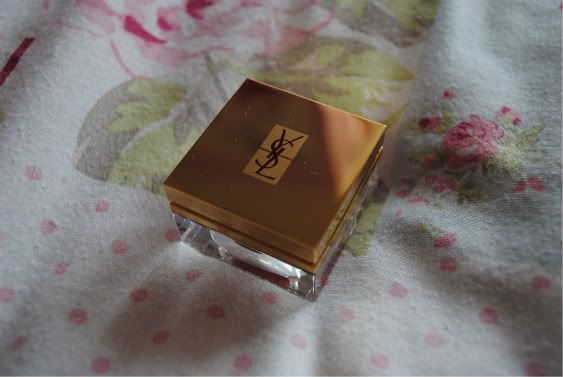 The other thing I picked out was of course the YSL blush. Although I tend to steer clear of cream blushes, the shiny golden box was glinting at me whilst I was rummaging through the cupboard, and when I opened it and saw the AMAZING coral colour I couldn't resist. I've not actually worn this on my cheeks yet (I keep thinking, it's YSL, I need to save it) but I can't wait. It such a beautiful summery shade, and I definitely think cream blushes scream summer.

I am SO pleased with everything I got, and so greatful to Closer for giving me them! I had an amazing time and am really looking forward to doing more internships in the future. What do you things I got? Hope you like them!