I went shopping a couple of days ago, to pick up a few 'beauty essentials' (okay, to treat myself to lots of pretty make up), and whilst I was browsing the Barry M display I spied a lipstick that had my name on it.
I absolutely adore bright, in-your-face lipsticks - yes they may attract a few stares, and sometimes even snide comments (honestly, it's lipstick, I'm not walking around with 'look at me' written on my forehead). They make me feel very 'made up' and glamorous, and I don't think there is anything wrong with that!
As you will know, when MAC released their 'Quite Cute' collection I was all over the Candy Yum Yum lipstick - it still remains one of my all-time favourite lipsticks, but unfortunately it sold out pretty fast and not everyone got the chance to get their hands on it. Luckily, I think my Barry M browse may have solved that problem!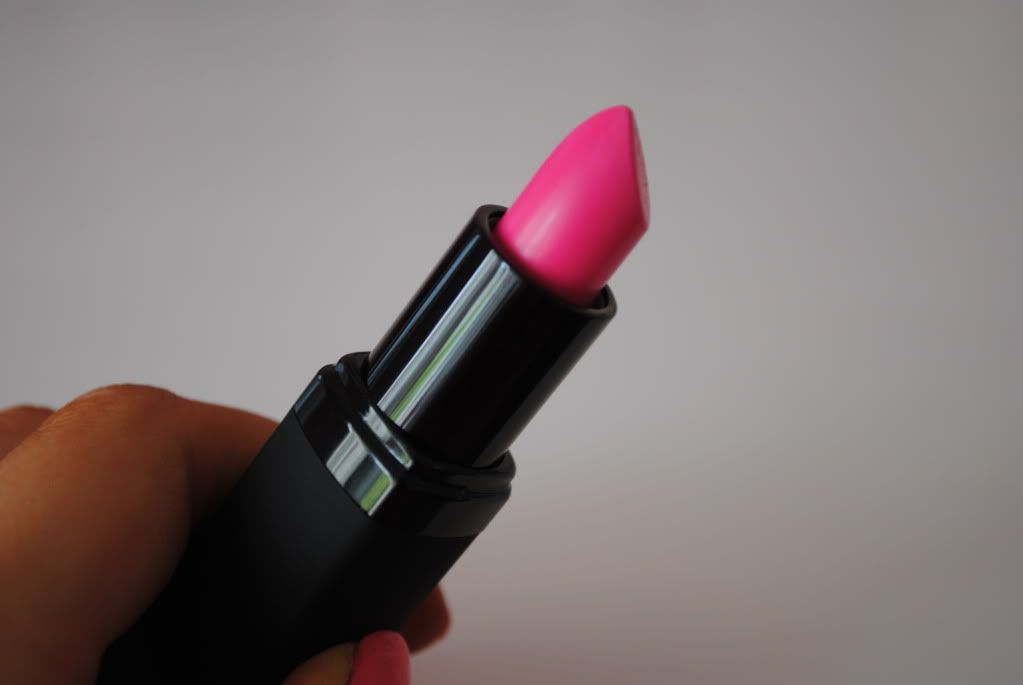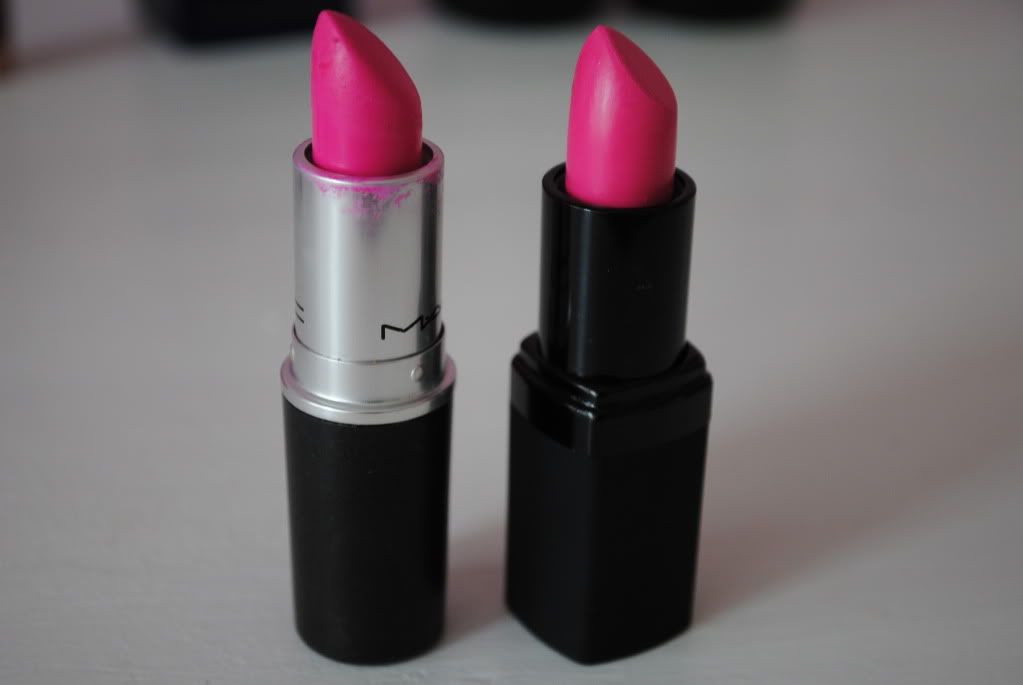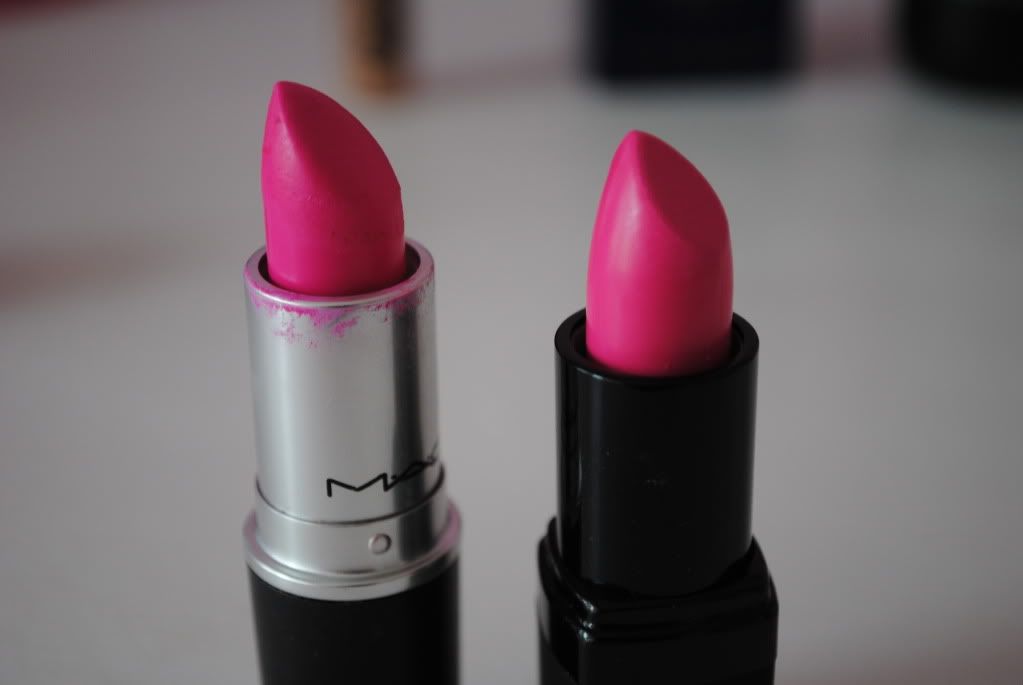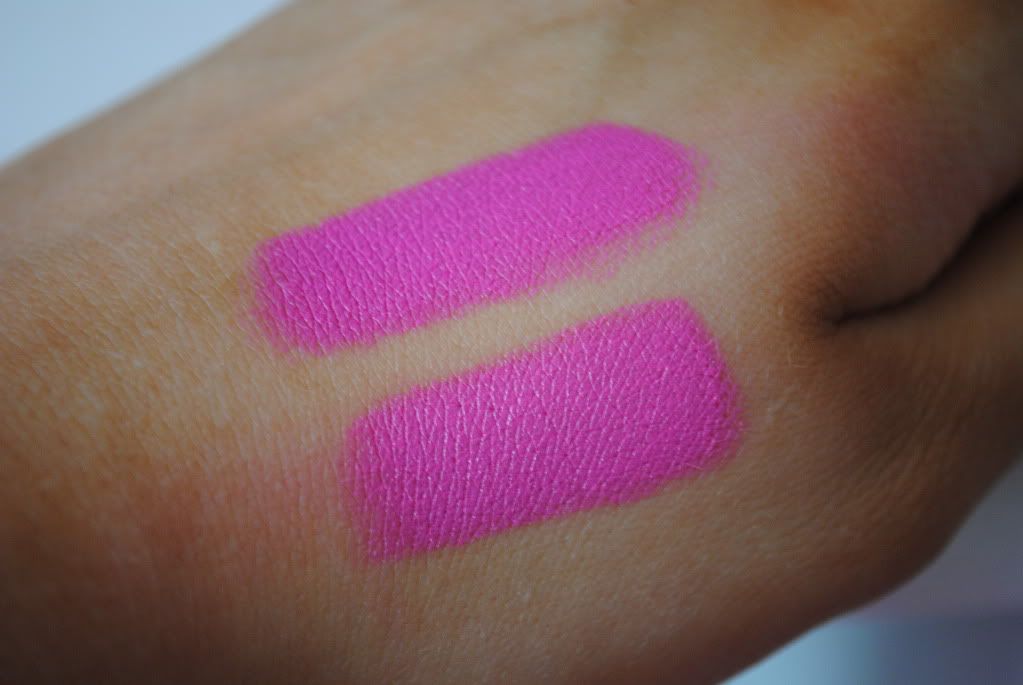 HOW similar do they look!? Barry M 62 is a seriously amazing 'dupe' (or twin as I like to call it) for MAC's Candy Yum Yum, and to be honestly I'm a bit in shock at just HOW similar the two are, and I'm SO glad that I no longer have to worry about my beloved Candy Yum Yum running out! It's also better for nights out as I'm always wary of taking my MAC lipsticks out in case I lose them, especially if they were Limited Edition (anyone else like that?!) I know Barry M lip paints are notorious for being extremely drying, but this one is actually really moisturising and nice on my lips - definitely a bonus. The Barry M lip paints are currently on offer in Boots for 2 for £7, or they usually cost £4.49 each.
What do you think to my alternative to Candy Yum Yum? Do you like bright lip colours?
Ps. I'm currently playing about with my layout - what do you think to the bigger images? I'm hoping to have a complete overhaul (out with the old, in with the new and all that) at some point but for now you'll have to bare with my little 'now and again' alterations. Let me know if you prefer the bigger pictures (I personally think the bigger the better, but I'm not writing this blog to myself!) as I really appreciate your input. Hope you're all okay :)