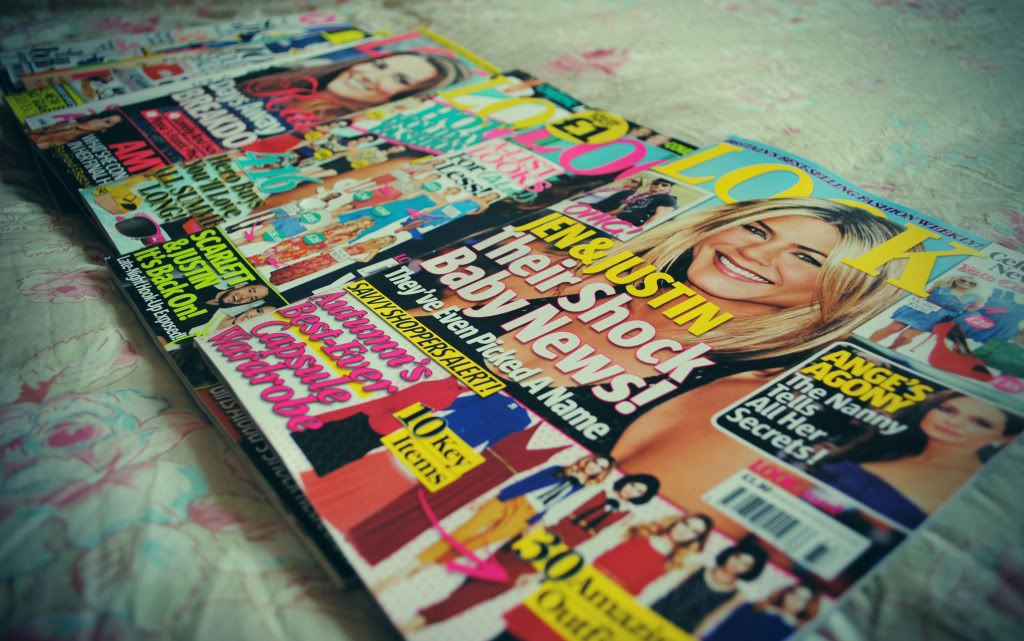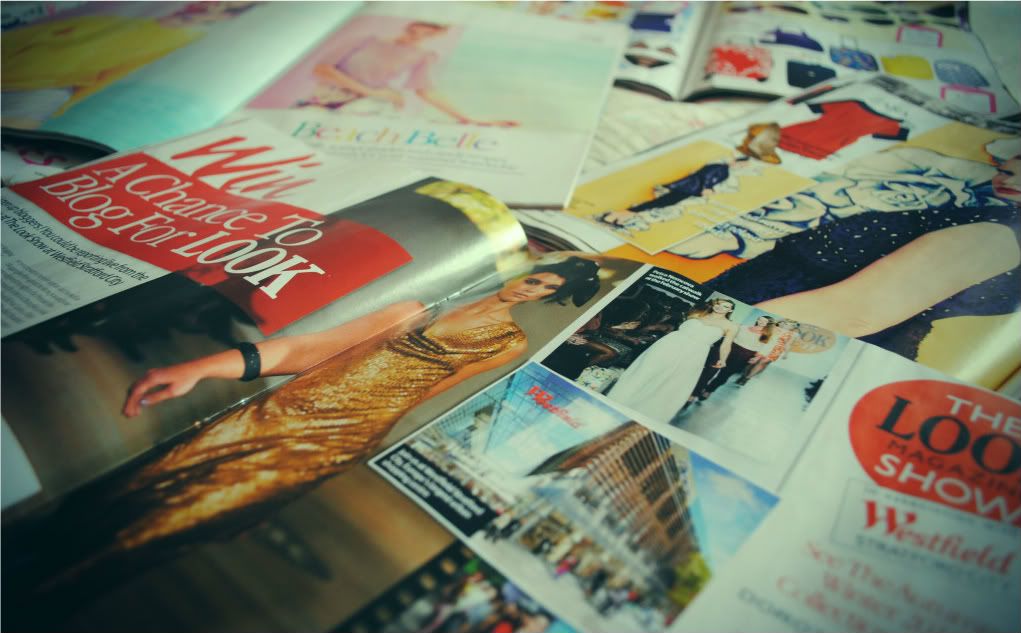 I think my obsession with fashion magazines began when I was about twelve years old. I distinctly remember flicking through the pages of countless fashion bibles, in awe of the beautiful images playing out before me. It was an immediate love affair; I loved the smell, the glossy pages, the way every model looked like she belonged in a fairytale- and the clothes. The beautiful, beautiful clothes. I would recreate the looks I had seen sprawled across those wondrous pages, read about the latest fashion trends, mentally taking note of everything I 'needed' for the next season.
I would buy copy after copy of my favourite fashion magazines, read them cover to cover and take note of every last detail inside. I would gaze longingly at the designer spreads, open another beloved magazine, and see before me a mass of high street replicas, so easily at my reach. It was a fashion obsession, and the magical books I purchased each week and month helped feed my desire for fashion.
As time went on, and Spring/Summer became Autumn/Winter, something clicked inside my head. I could be a part of this enchanting and fashionable world. Writing was something I was always good at, and fashion was something I completely and utterly adored. I suddenly realised that my dream career was sitting, quite literally, in the palms of my hands. I could write about fashion. From then on I decided I would become a magazine journalist. What more could a girl want, than to spend her days researching looks, styling shoots, writing articles on the latest trends, and to get paid for it? In all honesty, I'd do it for free!
This aspiration of mine may be a long way off, but I hope to do everything in my power to make it a reality. An ultimate dream of mine is to sit, front-row, at a real-life fashion show. To be able to see the latest trends, and the stunning clothes before anyone else, as well as being feet away from the gorgeous models sounds magnificent to me. This is where LOOK Magazine comes in. LOOK is, without a doubt, one of my favourite fashion magazines, and although I would love to say I adore all things designer, high street fashion is most definitely where my heart lies. Primark is quite honestly my haven and a visit to Topshop the ultimate treat.
LOOK, being the fabulous magazine that it is, is running a blogging competition; the winners of which, get to sit front row at The LOOK Show in Westfield Stratford City next month, as well as receiving a host of other treats (£200 to spend in Westfield, yes please!) I cannot express how excited I was to see that the blogging competition was back – I found out about it too late last time and remember reading about all the winners' wonderful experiences of it rather enviously. I believe I should win because being at The Look Show would be one step closer to making my dream of writing for magazines a reality. Being able to watch as the models glide down the runway, and then report back about everything I have seen is what I believe I was born to do.
I imagine the day would be a whirlwind of fashion fabulousness, every moment filled with style and glamour. I am dying to feast my eyes on the wonders the likes of River Island, New Look, H & M and Forever 21 (along with so many others) have in store. If I was to win I would fully appreciate being able to see all my favourite high street store's latest A/W offerings, and would put a ridiculous amount of effort into reporting live on the show. This is, after all, what I want to spend my life doing. Wish me LOOK!