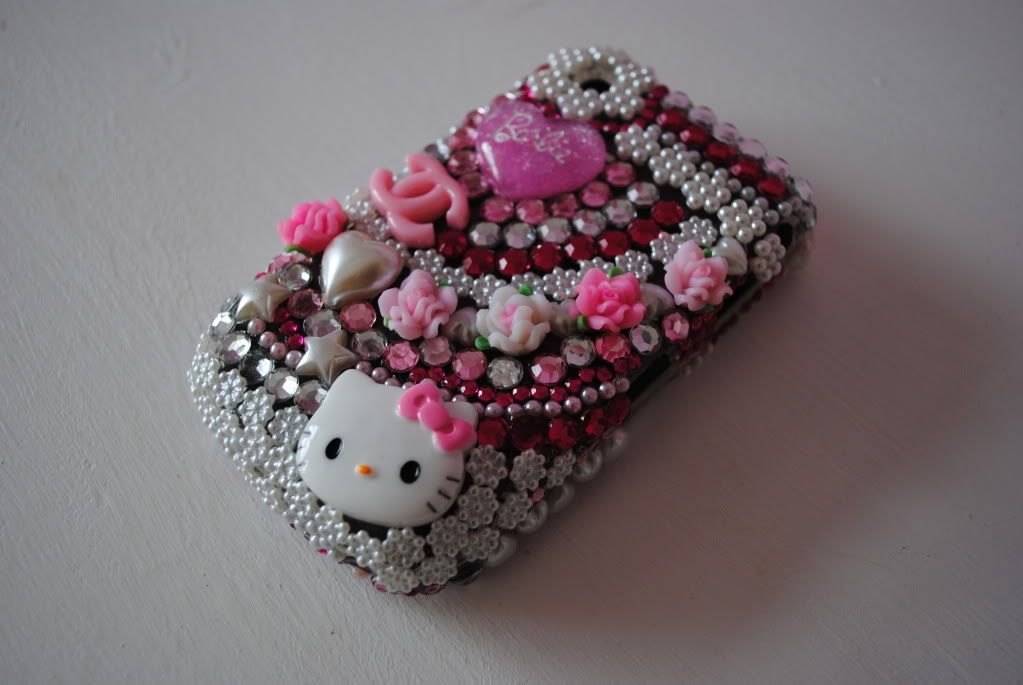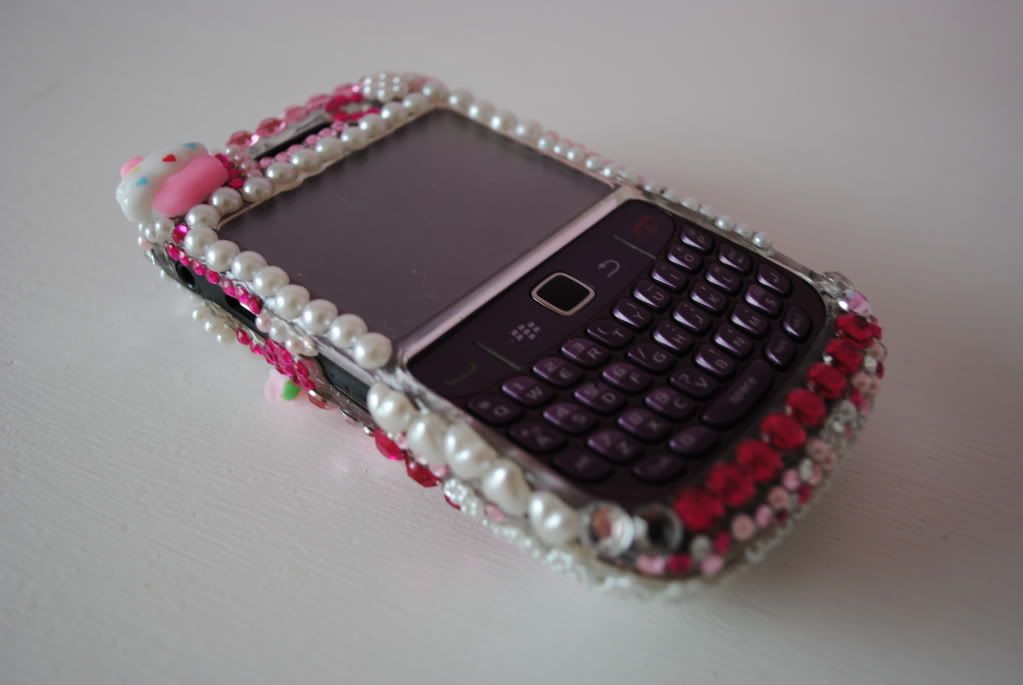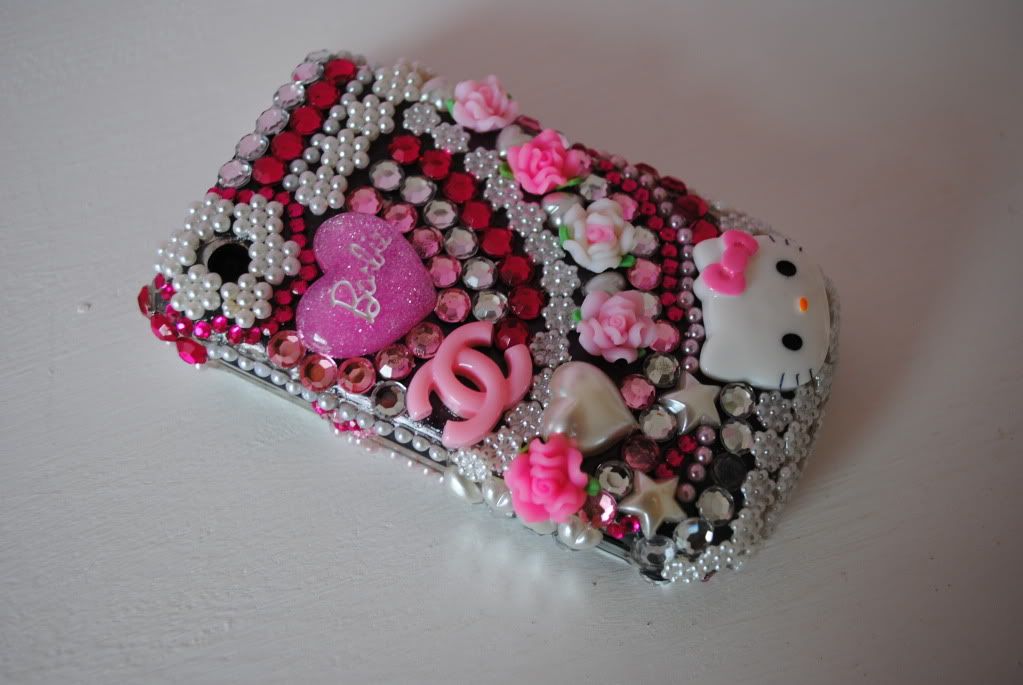 You've probably gathered from my blog that I'm the ultimate girly girl, I love everything pink, sparkly, and floral. I'm a huge fan of accessories, be it a cute cover for my ipod, a girly camera case or a set of spangly keyrings, I'm all over it. So when I was approached by the lovely Kaitlin from Encrusted, who creates beautiful, blinged-up phone cases, to make a case for me, I jumped at the chance.
Using the Encrusted Facebook page, you simply fill in a form, explaining how you want your case to be made and choosing different elements/gems etc to make your own unique case. I've had blingy phone cases before, but never one that I pretty much 'designed' myself, that I know nobody else will have. That's what I love so much about Encrusted - you get something completely unique that fits with your own personal style. As you can see, I chose all the typical girly things that I love - flowers, cupcakes, Chanel, Hello Kitty, and, of course, Barbie, and Kaitlin made a beautiful case that I absolutely adore. She makes covers for a variety of different phones, so it's definitely worth checking out the Encrusted facebook page if you're interested!
Do you love a blingy phone case? What do you think to my girly Encrusted creation?