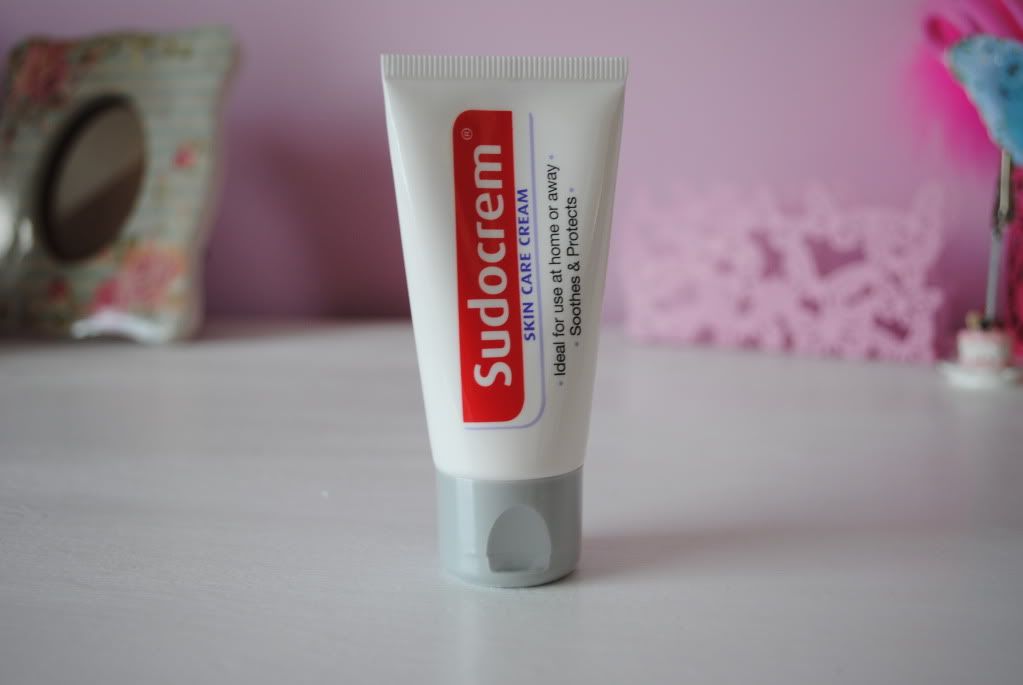 I've always been a huge fan of Sudocrem. Ever since my Dad told me years ago (amongst suggestions of toothpaste and other random remedies) to put Sudocrem on my spots to make them go down, and I saw some amazing results the next day, it's been my go-to product for getting rid of bad skin. If you've been following long enough to have read my skincare products post, then you'll know it's one of my all-time favourite skincare products.
As Sudocrem is an antiseptic, it works amazingly well when it comes to spots. I've had bad skin for years and know how frustrating it is when you get a horrible pimple, but I put some Sudocrem on at night and by the next day it looks so much better. You can literally feel it working on your skin, something I always find is a sign a product is working properly.
I honestly recommend Sudocrem to everyone who suffers with bad skin, and I think if you haven't tried it yet - you should. I've tried a million products to get rid of spots quickly and none of them have worked as well as this. I'd say creams like Benzoyl Peroxide work, but they also leave your skin dried out and flaky - whereas Sudocrem soothes and leaves my skin feeling soft and gorgeous.
I was recently contacted by Sudocrem to review their new Skincare Cream, which comes in a cute little tube (perfect for popping in your bag). The cream is slightly different to that in the tubs, although I don't really think there is much in it - I've looked at the ingredients and they are very similar, and I felt the same effects with the tube as with the tub. The tube can be used for lots of other things as well, such as soothing your skin after it's been in the sun, and helping with dry areas. I definitely will be keeping some in my bag, as it's easy to take away with you, and I'm almost certain to have a bad skin moment whenever I decide to go anywhere nice!
Do you use Sudocrem? What are your must-have skincare products?