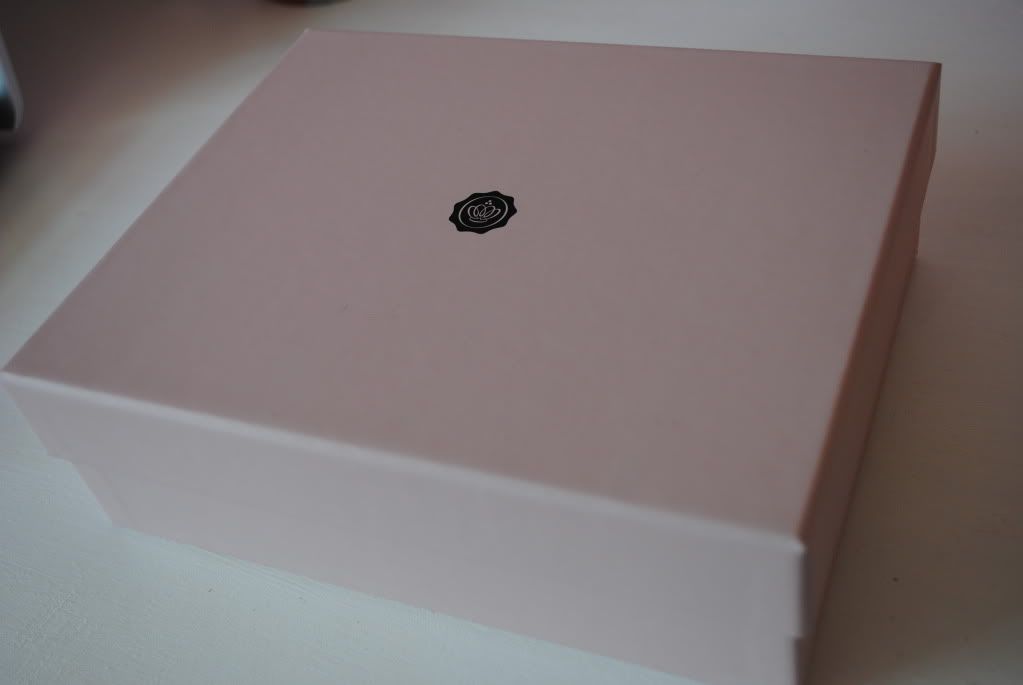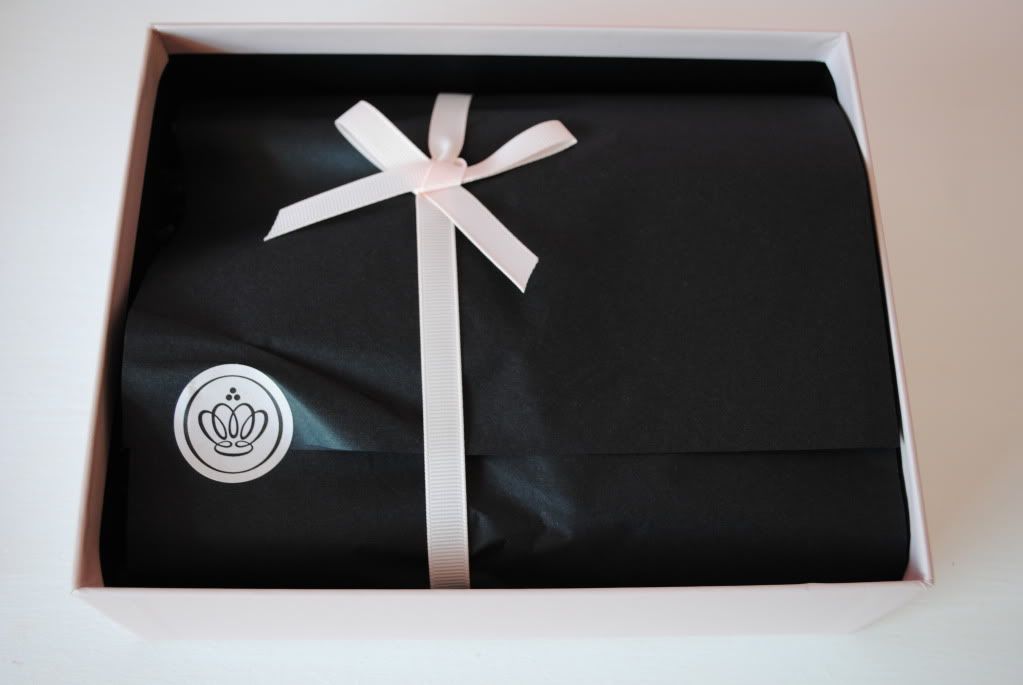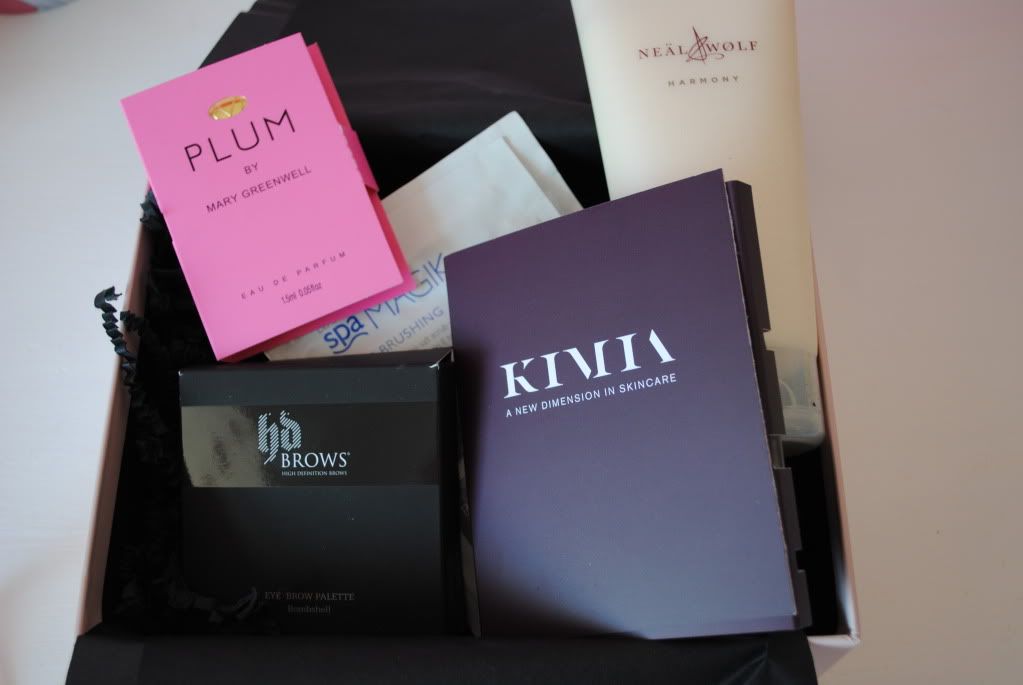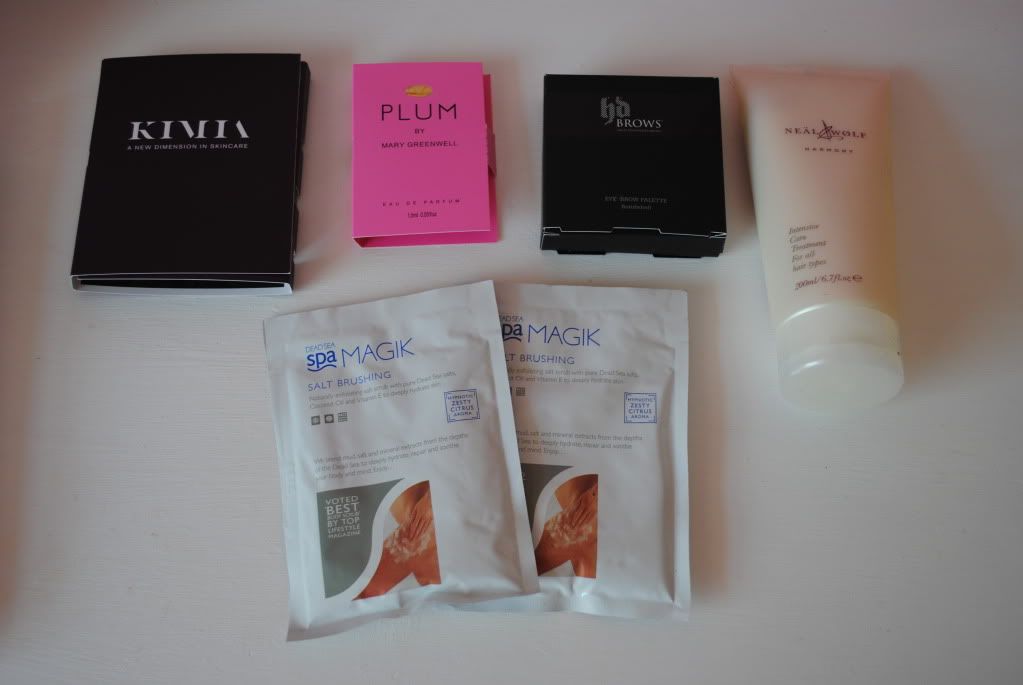 This morning I received my first ever Glossybox. I have been following Glossybox ever since it began an few months ago, avidly reading peoples' thoughts on the company, as well as having a nosey at what lovely products people were receiving each month. You're all probably aware of Glossybox, but if not, they are quite simply a 'beauty box' company which, for £10 a month (+£2.95 postage), will send out a beauty box full of luxury samples for you to try. Each month is something different, and the boxes can vary slightly, so not everyone has the exact same box. Some of the products will be full sized, but the majority of them are sample sized.
I was approached by the lovely people at Glossybox to review this month's box, and jumped at the chance to have my say on the box. I didn't previously subscribe because I felt like investing £10 (or now £12.95) a month on products that I might not necessarily like may be a bit of a risk, and for someone on a student budget I can't really afford to do that. However, wanting to know what all the fuss was about I happily accepted the box. In this month's box I received a HD Brows palette in 'Bombshell', two sachets of 'Dead Sea Spa Magik' salt scrub, 'Plum' perfume sample, Neal & Wolf Harmony Intensive Care Treatment and Kimia Rejuvenating Facial System. Am I impressed? Well, sort of. I know I will use all of the products I received, but I'm not exactly excited about any of them. I've only really heard of the HD Brows brand before, but this isn't necessarily a bad thing, as discovering new brands is what Glossybox is all about. I've tried the brow palette out and really like it, I'm very pleased I got the blonde shade ('Bombshell') as I just know any other colour would have been far too dark for me. I'm thankful for any intensive treatment for my hair (god knows I need it) - I used it today and my hair definitely feels the better for it. As I am the queen of exfoliation thanks to being a tanaholic I will most definitely be using the salt scrubs up, and also tried one of these today - it left my skin feeling really lovely. I actually quite like the 'Plum' perfume sample, although it is probably more suited to someone a bit older (ie. I think my mum would like it!) As for the facial treatment, my skin is most certainly in need of a 'glow', but I'm definitely not bothered about anti-ageing just yet.
Needless to say, I will be giving all the products a go, but I don't think I will be subscribing to the box just yet. Obviously I'm aware there are not going to be amazing products in every box, but if I judge the company from this month's box alone, it's not something I am interested in investing in. It's not that I don't like the products, I most certainly do, it's just that they don't really 'wow' me. I also think the surprise factor is what I like so much about Glossybox, but when it comes to being in the world of blogging it's pretty much a given that someone is going to post about the box before I get it, therefore taking the surprise factor away. Overall, I think the Glossybox is a great idea, and I definitely think a lot of people will love the boxes they receive each month, but unfortunately I'm not blown away. I'm very grateful to Glossybox for letting me have my say on the box however, and I will be following the posts each month as I have been doing, as I do love seeing what everyone gets in their boxes!
What do you think to Glossybox? Are you subscribed to it?