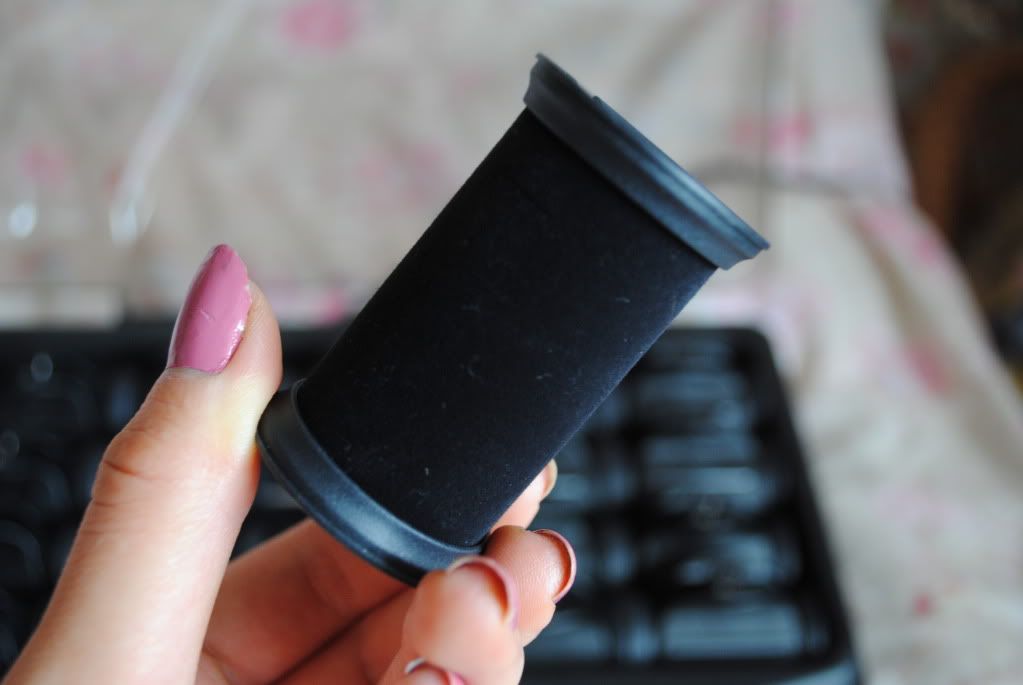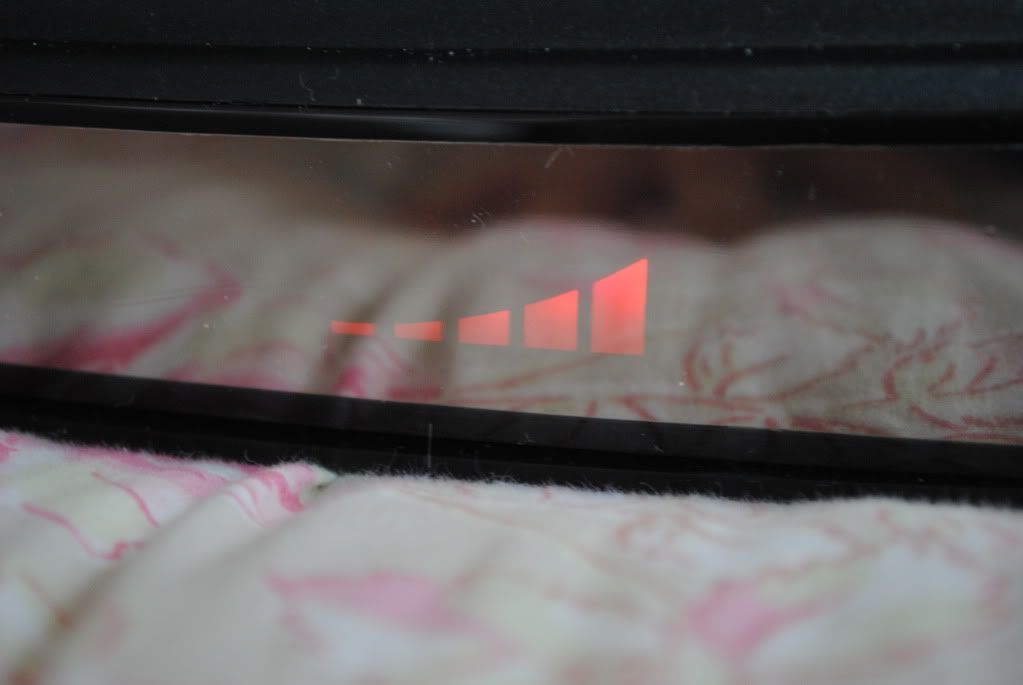 About a month or so ago I received these Enrapture Heated Rollers to review. Enrapture is a new styling brand on the horizon; I'm sure you've probably seen the adverts, but if not, they currently sell three different types of styling tools: the Amplify Jumbo Waver - with jumbo barrels to help create big soft waves, the Encode Totem Styler - which features three different heat zones and can be used to create a multitude of styles, and finally the Extremity Heated Rollers, which immediately caught my eye and I couldn't pass up the chance to review.
I've always wanted to love heated rollers. I've tried several different types in the past, most recently the Babyliss rollers, but they've never exactly achieved the effect I've been after. When I think of heated rollers, I want to think BIG Cheryl Cole/Victoria's Secret style hair, with tonnes of volume and gorgeous, loose curls. When buying the Babyliss rollers I really hoped it would be what I would achieve - I've seen countless different youtube tutorials which show heated rollers having amazing results. However, when I tried them I ended up with doll-like, springy curls that I hated. Therefore, I was really keen to try the Enrapture rollers as I wanted to see if I could finally get it right.
The heated rollers are sleekly packaged, with a mirror-like detail along the front that lights up when switched on to indicate when the rollers are hot enough. Once they are, you simply turn them off and get to work. These rollers are so easy to use. There are ten medium rollers and ten large rollers included in the set; the larger ones you use on the roots of your hair to add volume and big, loose curls, and the medium ones are perfect for more defined curls. Each roller comes with it's own butterfly clip, which holds heat inside, making the rollers really set your hair well, without burning your fingers. They are velvety to touch, making them really soft and nice on your hair. With previous brands I've found myself getting in a bit of a mess when it comes to putting the rollers in - many of them don't contain enough butterfly clips and so you're left with these awful little clips which are honestly a complete disaster to apply. The butterfly clips which come with the set are fantastic quality and make putting the rollers in so easy to do.
I thought I would do a little run down of how to use them, showing you the results along the way!
This is my hair before using the rollers, with nothing done to it - I actually let it dry naturally the night before, and there is no product in it whatsoever. Very boring and flat!
It takes me about five minutes to pop the rollers in. I use them all but sometimes I don't distribute the hair correctly and can end up running out, having to put a smaller roller in a really big chunk of hair. This has happened a few times, however, and it's not really effected the overall look. Then I usually apply my make up, or potter about for about ten minutes, or when the rollers have cooled down, and they're ready to remove. Once again, really easy to do and doesn't leave you pulling your hair out (literally - I'm sure we've all been there with velcro rollers!!)
What the rollers look like once in - I'm not very neat at putting them in at all, but I don't think it takes away from the final look. I'm also sure I'll get neater the more I use them!
Once the rollers are out, you might be a little bit worried with the results. DON'T be. The crucial thing about heated rollers is that you really have to work with them, and styling your hair afterwards is really important in creating the look you want. Obviously, the longer you leave the rollers in, the springier your curls will be. I'm definitely going to be experimented with the time I keep mine in for, but Enrapture suggests you leave them until they cool, as I did here.
This is what my hair looks like right after taking them out. Yes, I was very worried the first time I used them - I'm once again left with the awful doll-like, springy curls. Not to worry though, the important thing about heated rollers is you have to style your hair after using them.
I usually brush my hair through a few times, and then back-comb it for more volume. After using the rollers you do get some volume in the roots, but maybe not as much as I'd like, but I find my hair really easy to back-comb after I've used the rollers.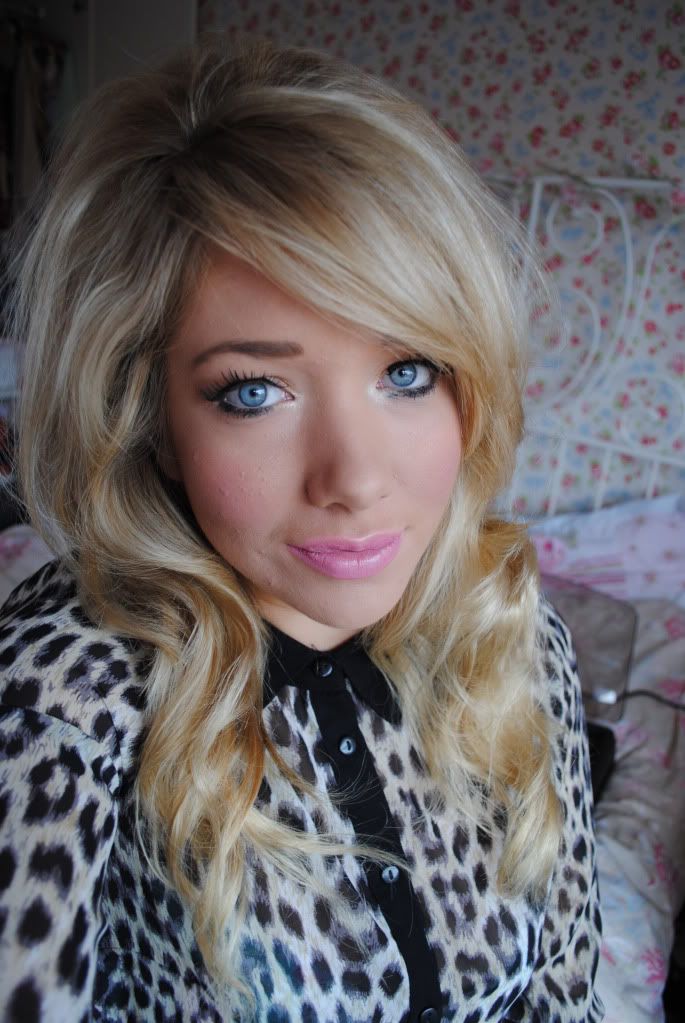 After brushing through the curls and back-combing the roots, this is the look I'm left with. I really like it, although the curls aren't perhaps as 'Cosmo Cover'/Cheryl Cole as I'd like. I'm sure practise makes perfect however!
This is how I wear my hair most of the time when using the rollers. I love having my hair half up/half down anyway, but think it looks really lovely with the curls.
Overall I am really, really pleased with the Enrapture Extremity Heated Rollers. They are so easy to use, and hardly take any time at all, compared to curling my hair with a curling tong. I find the curls last really well, often falling out slightly throughout the day, but I quite like them a bit looser, and I've definitely been able to leave my hair the next day and it's still look very curly and big. The rollers retail at £74.99 (available at places like Boots and Argos) which is certainly a hefty price-tag compared to some other brands, but I definitely think Enrapture have the edge when it comes to quality and ease of use. The design is also very sleek and modern, with the LED indicator etc, which obviously contributes to the price factor. I love them though, and will continue to enjoy using them, as they are just so easy and quick to use.
Have you tried Enrapture's products before? What do you think of heated rollers?