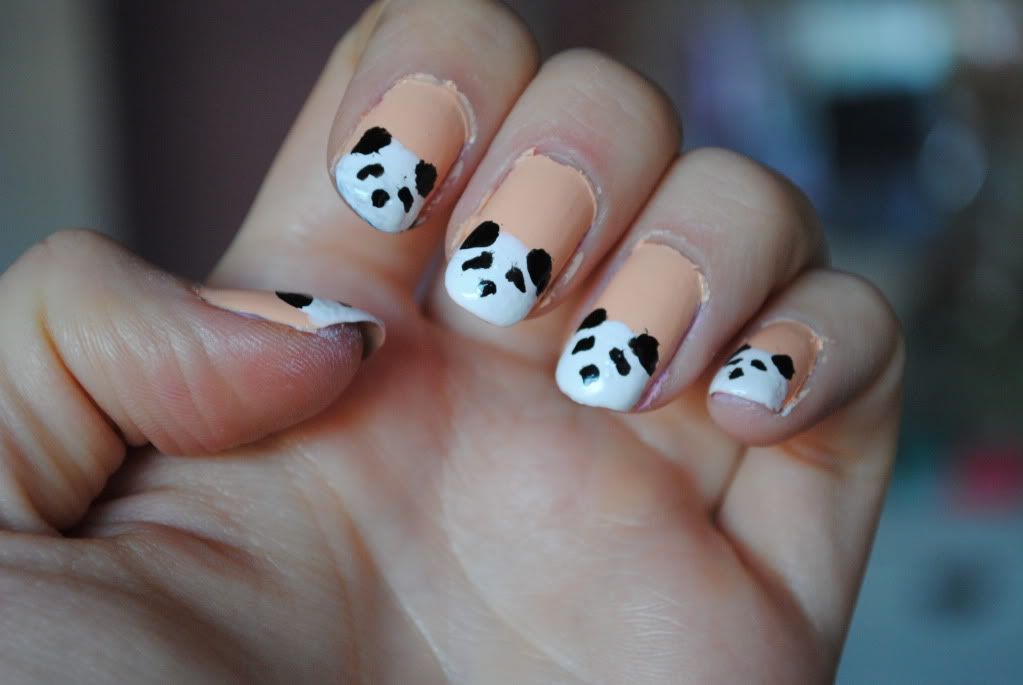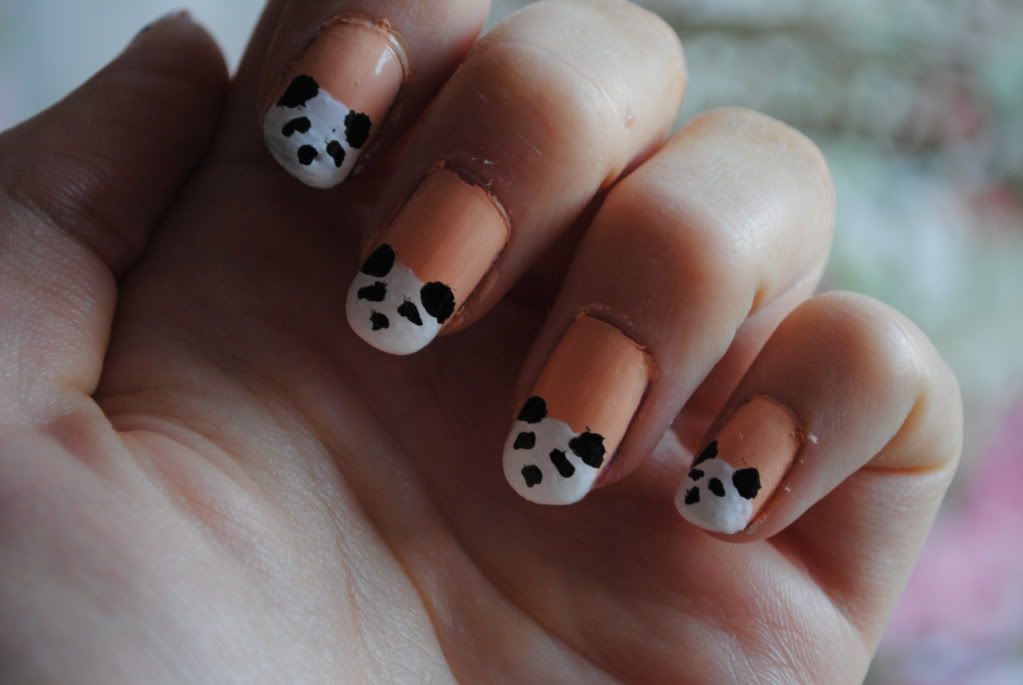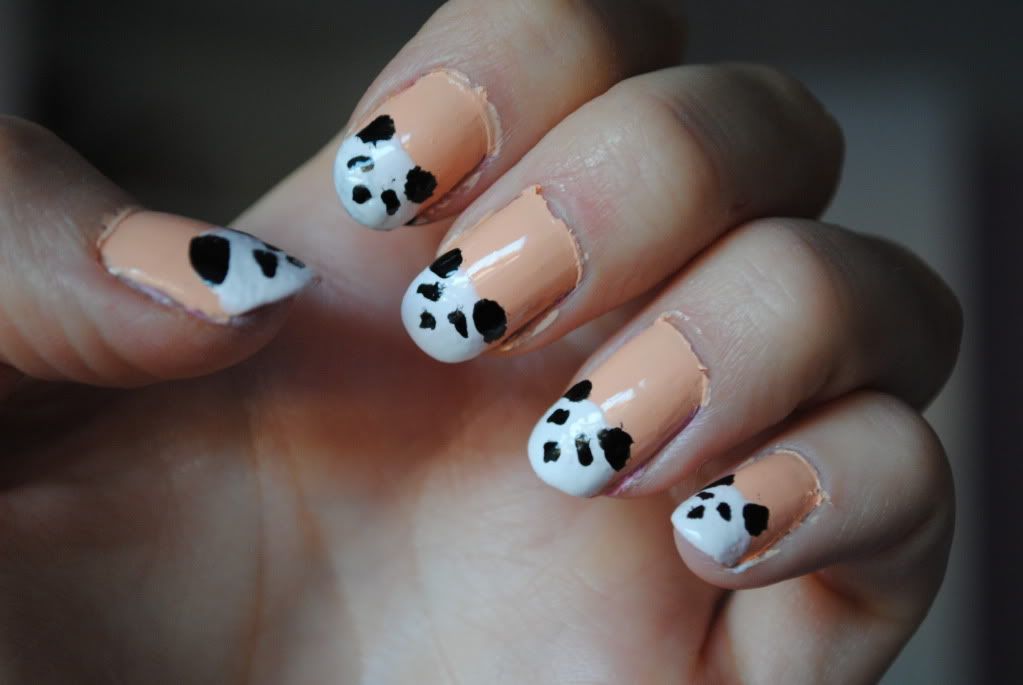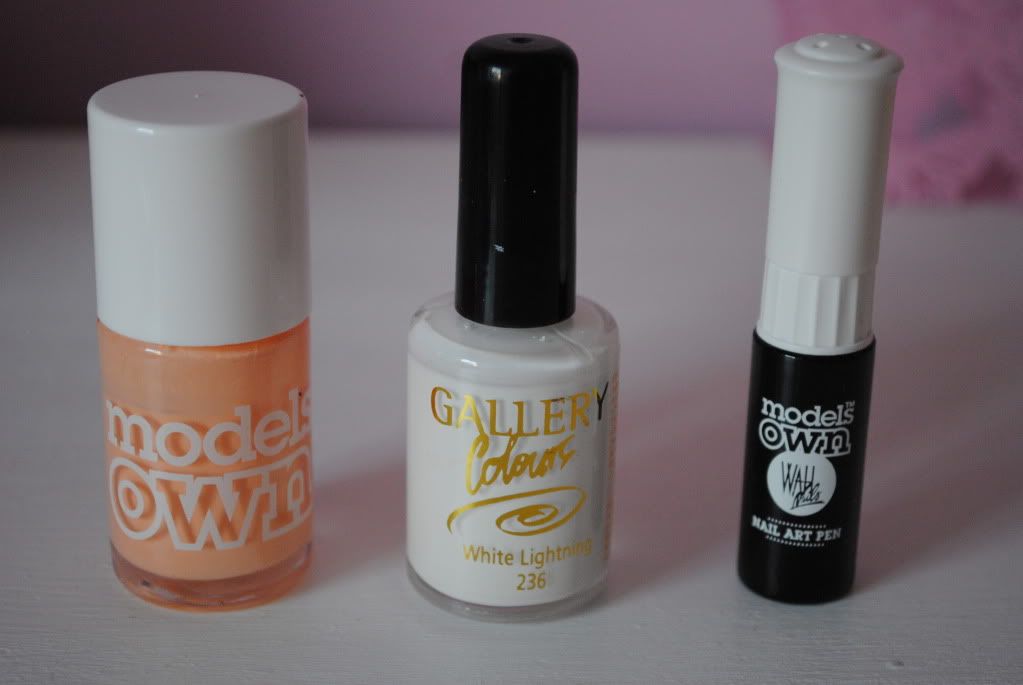 I think I'm becoming a little bit obsessed with nail art. Every day I'm on the look-out for new designs, and I'm no longer content with plain old coloured nails. Ever since I posted about my floral nails a while back I've gone a little nail art crazy, searching tumblr and weheartit for 'nail inspiration'. This is my latest creation; panda nails! I'd stumbled across a few designs on tumblr and thought it looked pretty easy to do, so earlier on today I gave it a whirl and here's how it turned out! I started by painting my nails with Models Own Peach Sherbet (one of my all-time favourite polishes), waited for it to dry and then applied a sort of circle shape over the ends of my nails. Once again, I waited for this to dry and then used my trusty WAH nail art pen to add the facial features. They've recently changed the nail art pens but I didn't really notice too much of a difference, apart from I couldn't get the lid off the nib side, so gave up and used the brush!
It was really easy to do, and I know it's by no means perfect, but I'm definitely happy with it for a first attempt (my cuticles are shocking, I know!) I also think it'd look really cute with a different colour for each nail, which I might try at some point! I really don't think nail art is hard to do, if you've got enough patience to do it then you're half way there! I'm usually absolutely rubbish at anything remotely creative, but I know by choosing really easy designs to recreate, 99% of the time I'll be happy with what I've done. Some people are ridiculously good at it, but you don't need to be an expert to have fun and experiment with different designs. I've recently been rocking cupcake nails, leopard and dalmatian, and there are so many tutorials out there you've no excuse not to get creative.
Do you like getting creative when it comes to your nails? What do you think to my panda nail art?