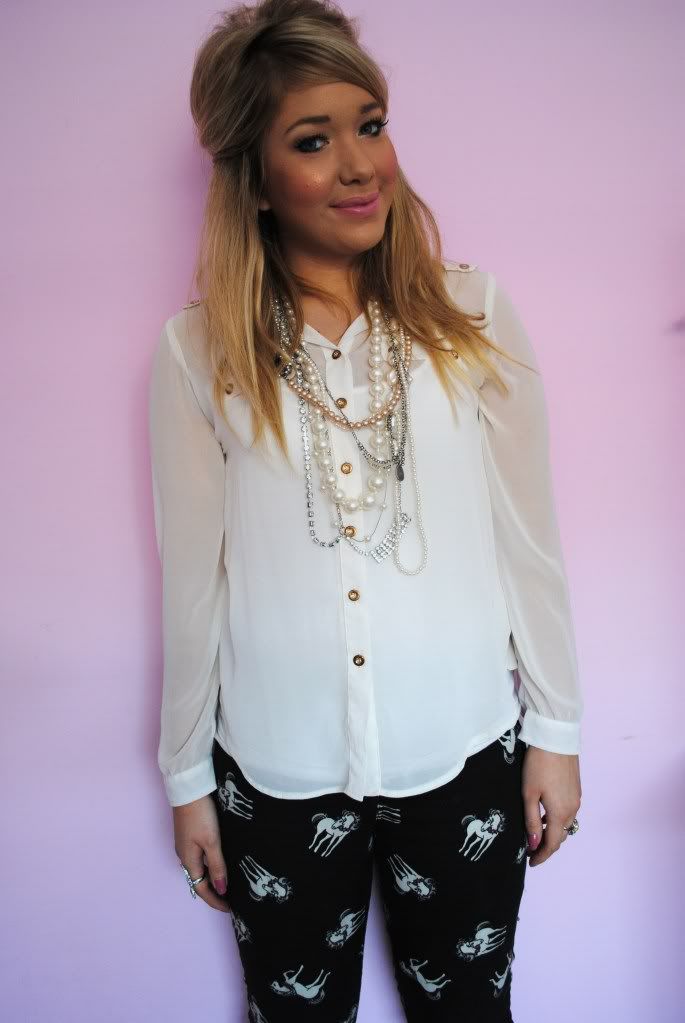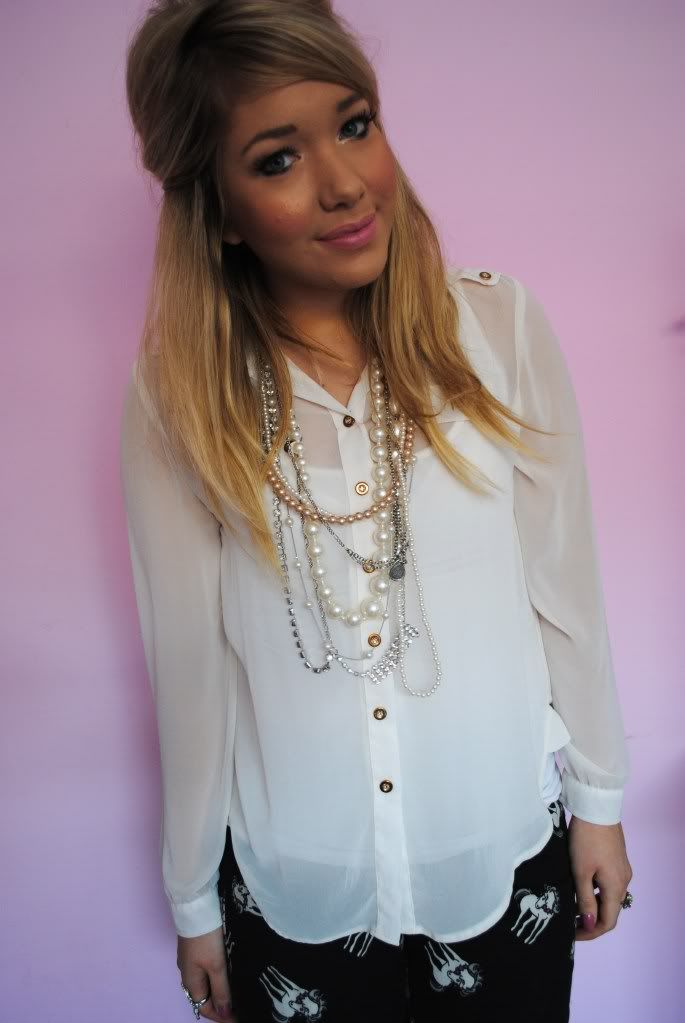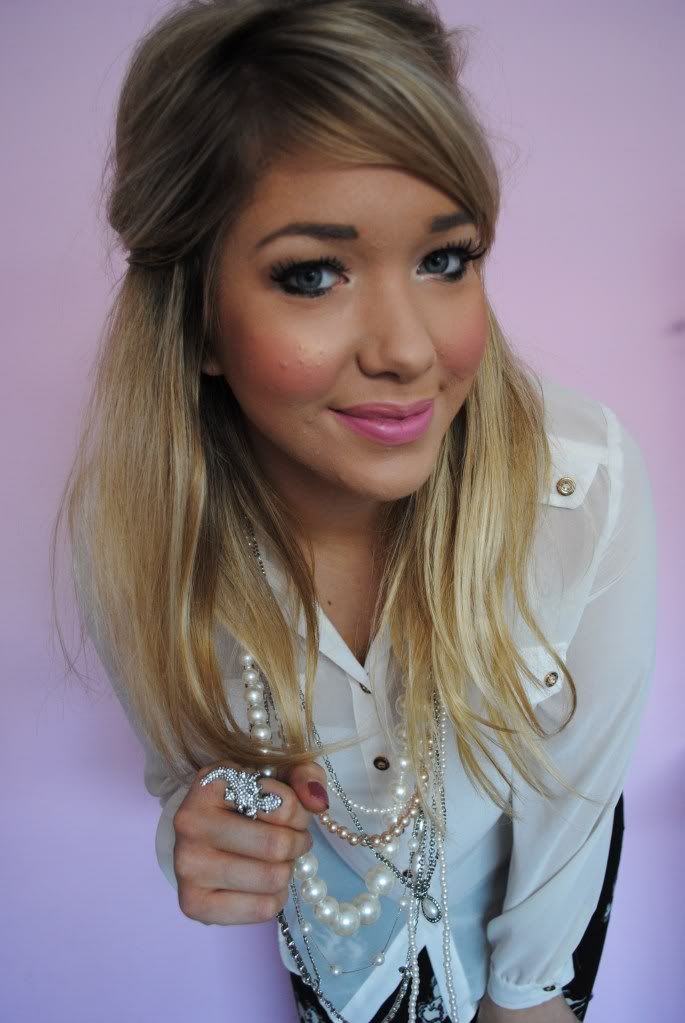 Think I've finally mastered sorting the lighting out on my photos. Silly old me didn't realise scrolling along a little button that says 'Brightness' would make them look so much better. Also bought a remote for my camera recently so it's now so much easier to take pictures. Not sure if I prefer these ones to doing them full-length, but I couldn't decide what shoes to wear today so gave up with that!
I saw these jeans online last week and went a little bit crazy. I'm obsessed with anything remotely fantastical (I'm talking fairies, unicorns and mermaids) so my heart did a little dance when I saw these beauties. I planned on buying two different sizes, as I never really wear jeans and haven't a clue what the Topshop ones are like, but, me being me, did my usual 'I'll sleep on it' thing, which resulted in the bigger size being sold out and me spending the day sulking. I decided to order the smaller size anyway and see what they were like. Well, I think they fit okay. They're a little bit snug, but I've been informed they will probably stretch anyway. I think they look okay? Topshop's sizing is so weird I never know which size to get, anyone else feel like this? Slightly annoying that the unicorn's horns are a bit faded on some of them so you can't see them that well, I'm so fussy and this annoys me a bit! Also, they now do the same design but in shorts, can't decide which I like more. What do you think?
I've been a bit obsessed with buying new clothes lately (when aren't I!?) and bundled up all my old summer clothes into one of those magic bags to make some room for the new stuff. Got a few nice bits from Meadowhall last week including some of the most amazing sparkly shoes from Primark (I really think I'm going to have to devote a post to these babies, they are to die for) as well as some other bits and bobs. I really need to stop spending so much money!
What do you think to my unicorn jeans? Hope you're all having a lovely weekend :)