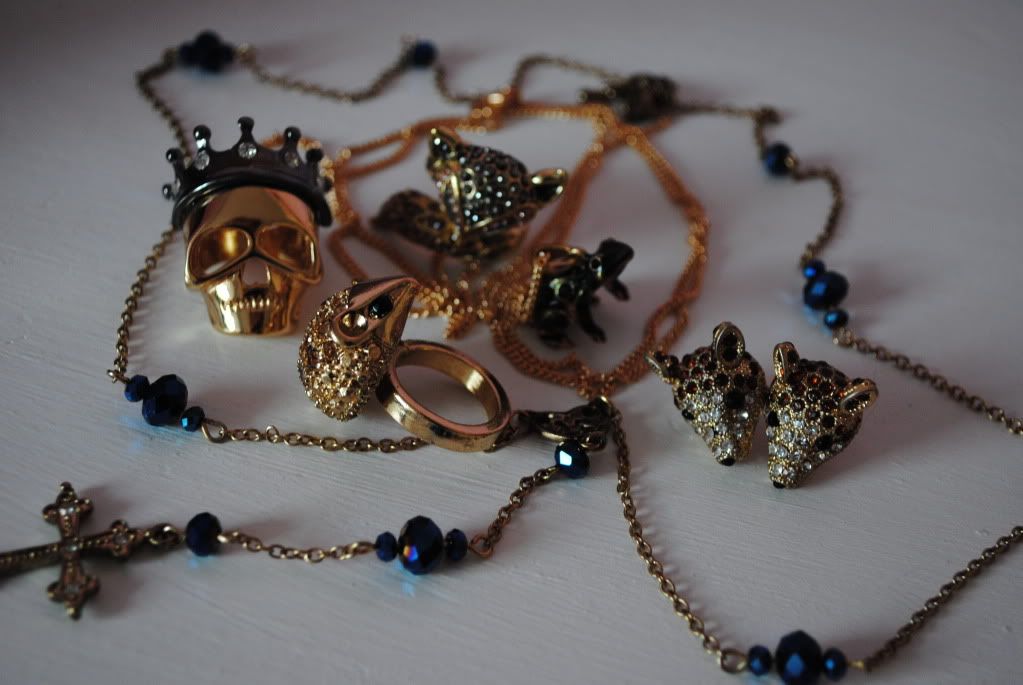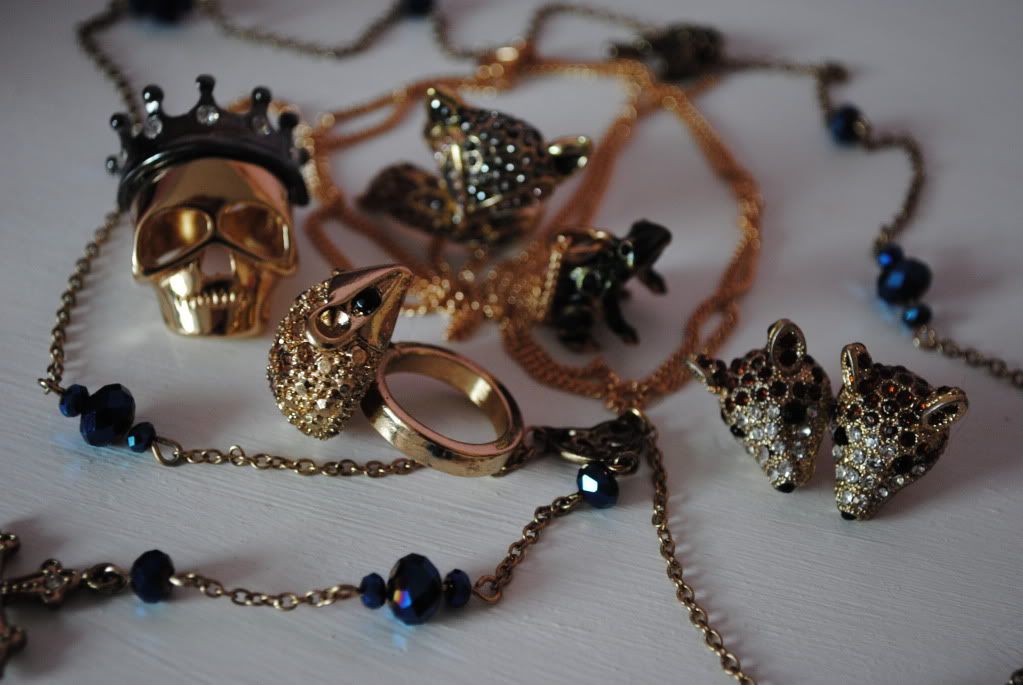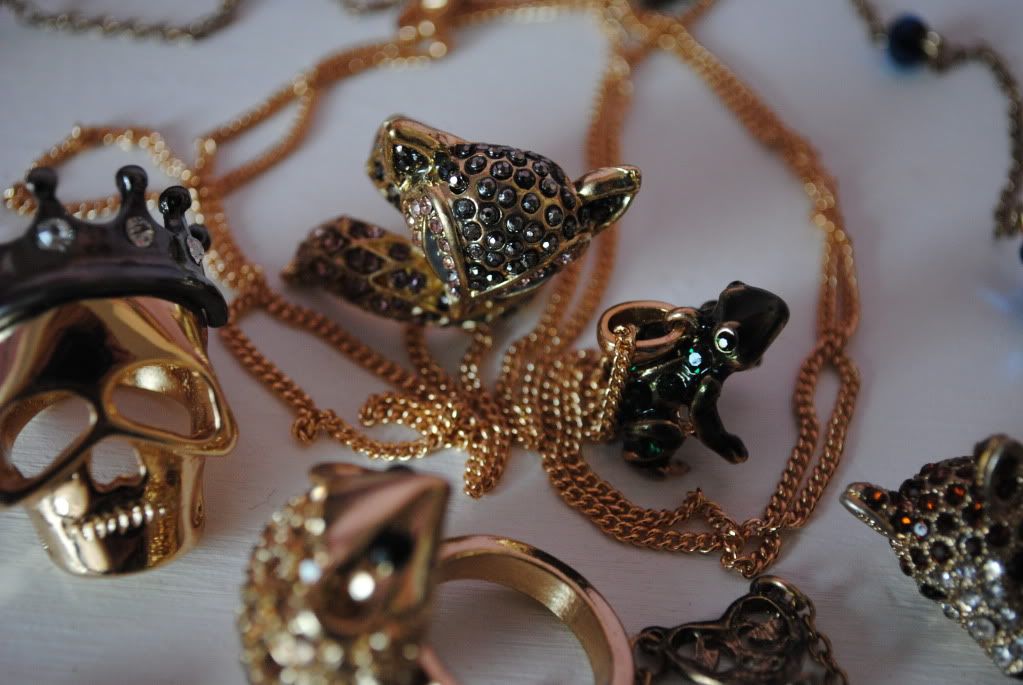 Thought I would do a little post on all the pretty Topshop jewellery I've bought recently. I've always been a huge fan of Topshop's jewellery; as much as I love Primark's more affordable selection there is something so much more special about Topshop's range. I had been choosing Primark above the former for quite a while, but recently rekindled my love affair with all things Topshop. I adore all things animal-shaped when it comes to jewellery and they always seem to have some fantastic animal creations in, some of which I just couldn't resist. The selection above is from a fair few visits to Topshop (I didn't buy them all at once, trust me) and I absolutely love them all.
I think jewellery can bring so much more to an outfit, and I'm most definitely a bit of a magpie so couldn't resist treating myself to some sparkly goodies. I'd noticed Topshop had started doing some hedgehog jewellery recently and I adore it so much I had to get this cute sparkly ring. The fox ring is something I've been wanting forever, and I got it half price in the sale so was pretty happy with that! I've also been spying the fox earrings for a fair while now and just had to buy them, and I've always wanted a rosary-bead-type-necklace and thought the blue shiny beads on this one were gorgeous. Also got a cute little frog necklace and the skull ring is another thing that had caught my eye - Pirates of the Caribbean anyone? I love it! Annoyed as I completely forgot to pop the gorgeous unicorn earrings I got recently in these photos, but I might do a separate post on them anyway.
Topshop have been injecting rather a lot of weird and wonderful creations into their jewellery range lately, including lots of eye-themed and moon/star-themed pretties. Not too sure what I think to them really, but nice to see them spicing things up a bit!
What do you all think to Topshop jewellery? Do you like the things I got?