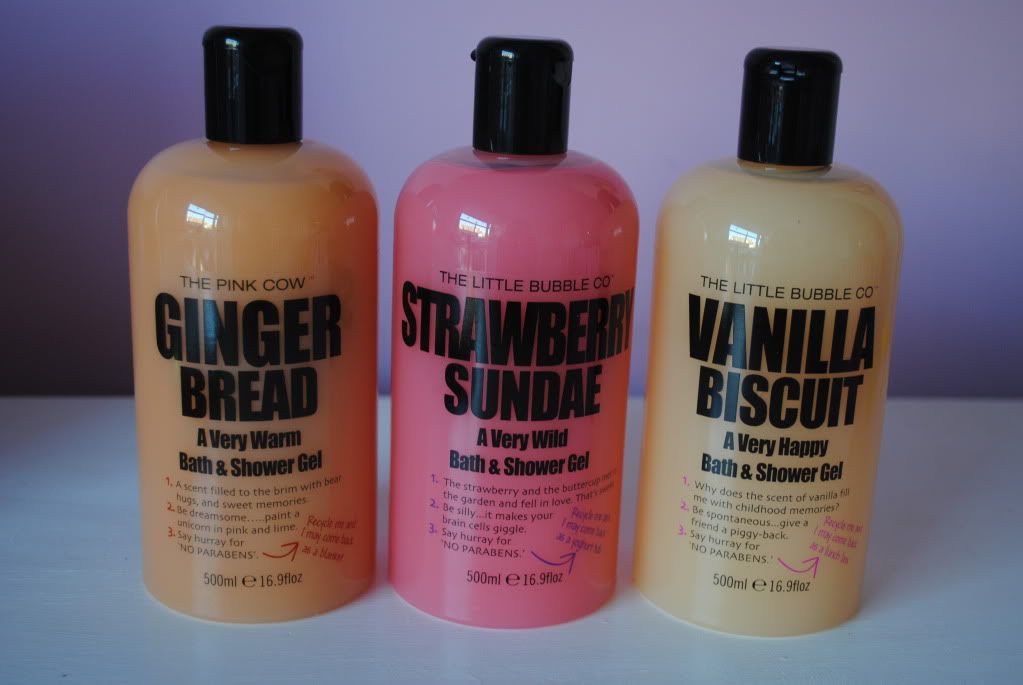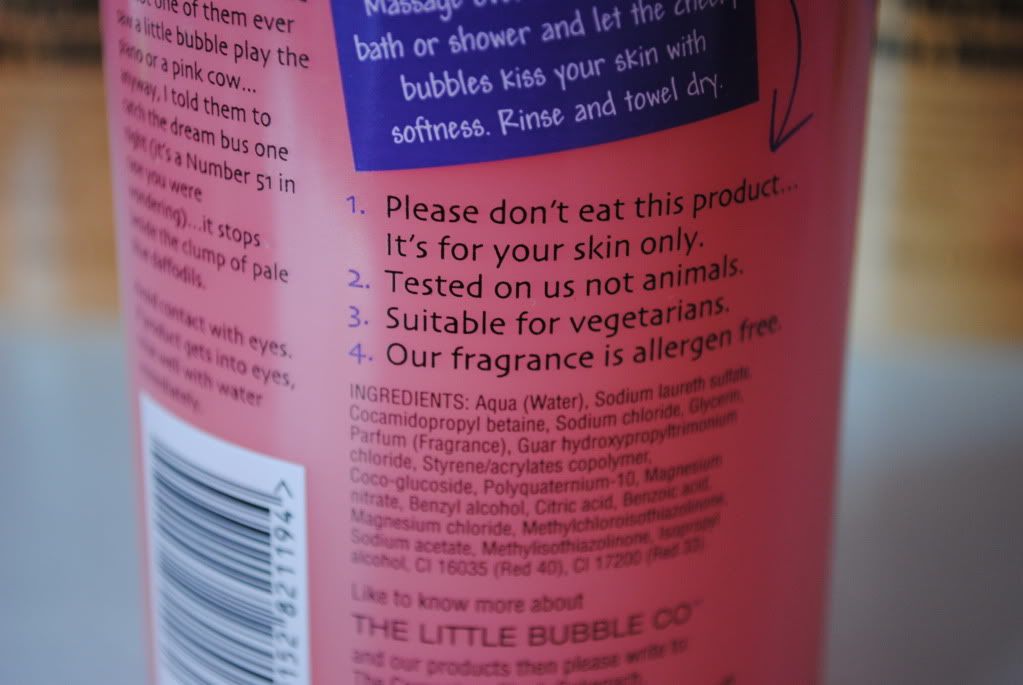 Bit of a random post, but I felt the need to blog about these rather delicious-smelling bath/shower gels as I'm a bit of a clean-freak and have a mild obsession with buying shower gels. I was getting a bit bored of buying the same old shower gels (Imperial Leather etc.), and as much as I'd like to, I unfortunately
can't really afford to splash out at Lush for mere necessities. So when
I stumbled across these delightful looking bottles whilst perusing the Boots website, and saw that they were on offer for a mere £2 each (usually £2.99), they immediately got my attention. Now, if you're anything like me you will want to pay the smallest price possible when it comes to necessities, therefore I only usually pay about £1 for your standard run-of-the-mill 250ml shower gel. These beasts (I call them beasts, as they're rather large), however, contain 500ml, and the delightful names on the front caught my attention. Then, when I saw the golden words 'We do not test on animals' and 'Suitable for Vegetarians' I may have let out a little squeal. Cue me adding several bottles to my basket and eagerly awaiting the (hopefully) delightful-smelling, cruelty-free treats.
And delightful-smelling they are indeed. The Strawberry Sundae one is definitely my favourite - it smells of well, strawberries, and sickly sweet things (if you like the smell of Lush's Snow Fairy, I don't doubt you will like this, although it is not QUITE as amazing smelling) and is pink, therefore the best. I also bought the Lemon Cheesecake one (not pictured) which smelt really lemony fresh, ideal for when you've just woken up. The Vanilla Biscuit one smells DELICIOUS, I almost want to eat it (not advisable) but it can be a bit overpowering, and definitely not the best if you're not big on vanilla. I'm yet to try the Gingerbread one, as I think I might save it for around Christmas, but I don't doubt it will be as delicious-smelling as the rest.
The bath/shower gels are by the brand 'The Pink Cow', although a couple of the bottles I got had 'The Little Bubble Co' written on them, so I'm not sure if they've recently changed names/plan to but there you go. They smell good.
What do you prefer when it comes to shower gels? Cheap and cheerful or do you like to indulge?