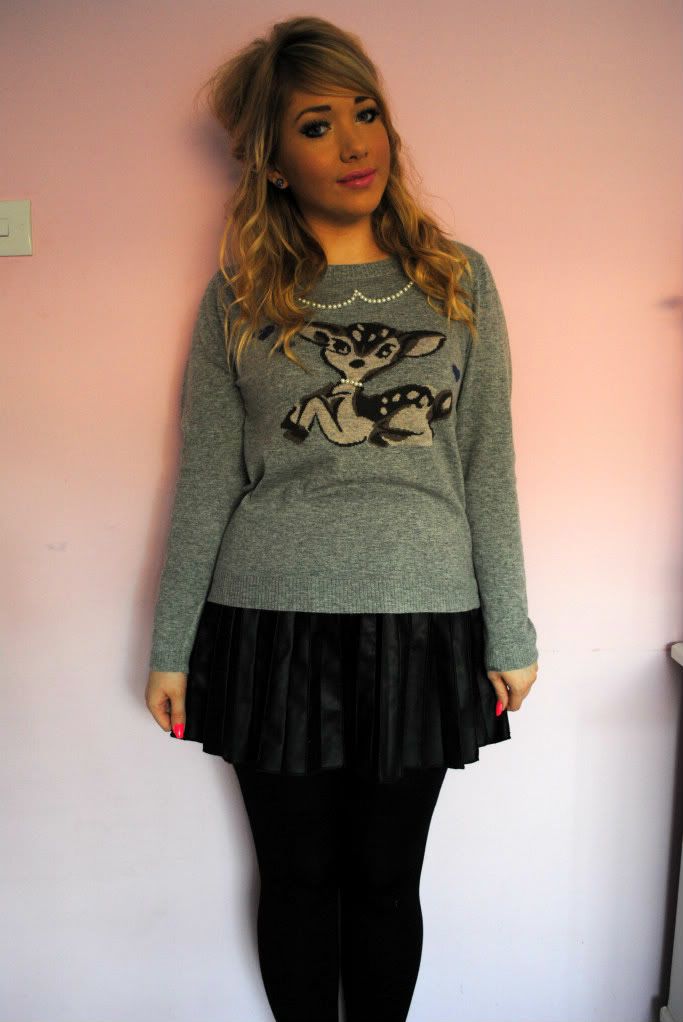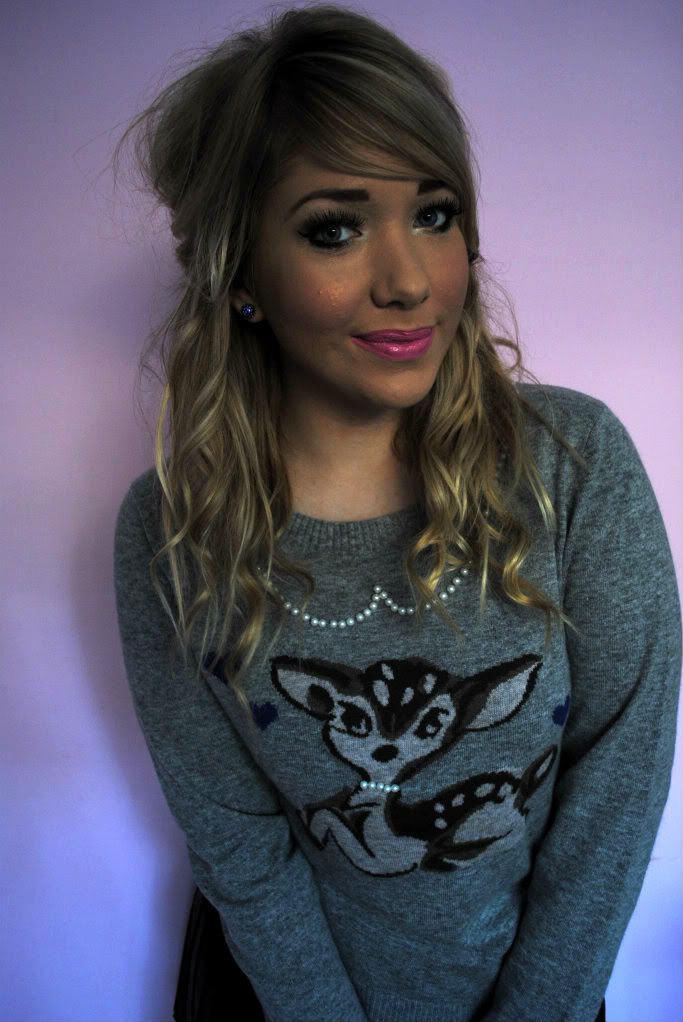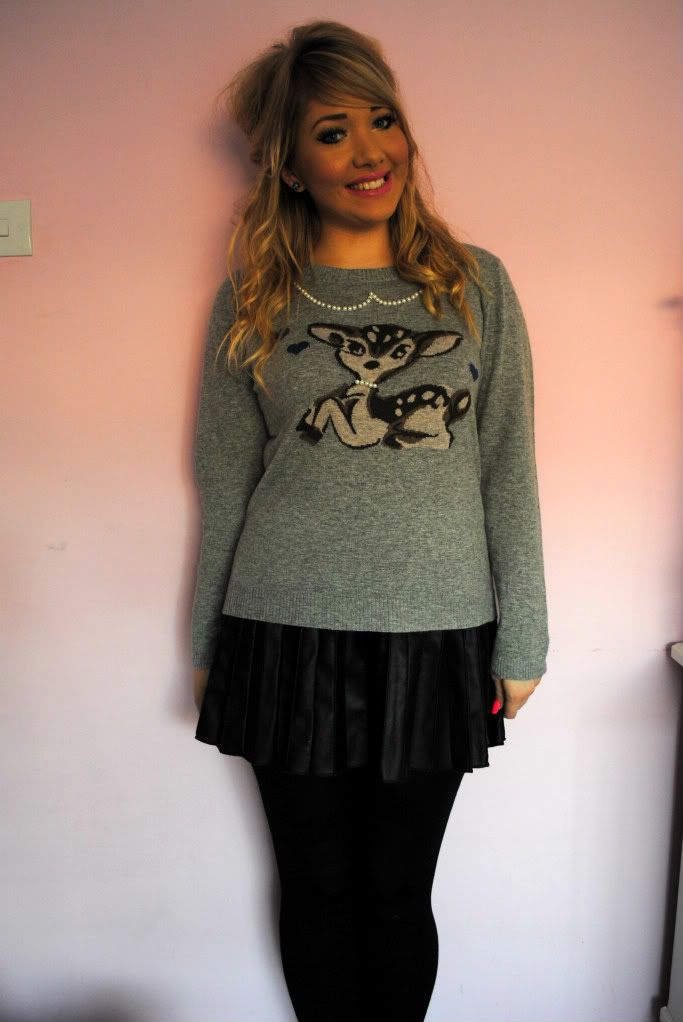 Jumper: Yumi via House of Fraser
Really wanting to start posting outfits more often (well, I want to start posting more often in general really) as I really like doing them. I definitely need to master the art of editing my background though, I hate that you can see my dressing table/light switch but I guess that's just the perfectionist in me. I got this jumper with some Christmas money, it was actually £20 in the House of Fraser sale and I'd wanted it when it was full-prize so I was pretty pleased with it! It's the perfect size and the deer on the front is so cute. I also love the pearl-detailing, so pretty! I've had a bit of an obsession with buying jumpers lately, I don't see this as a bad thing though as they're so snug! Had this Primark skirt for ages and I absolutely love it, so easy to wear and always gets compliments.
Placed a cheeky Topshop order earlier even though I'm going on a big shopping trip to Meadowhall tomorrow. I feel I've left adequate enough time after Christmas for it not to be quite as MeadowHELLish as it can be - fingers crossed! I have my eye on a few things and I'm in the mood to treat myself, so it could be quite dangerous money-wise. Oh well!
I'm back at university next week and I'm not really feeling ready for it at all. I'm in my final year so the stress is really intense but I'm hoping to get a bit more work done this week so I feel prepared for going back. I get a ridiculously long time off over Christmas but it's gone so quick!