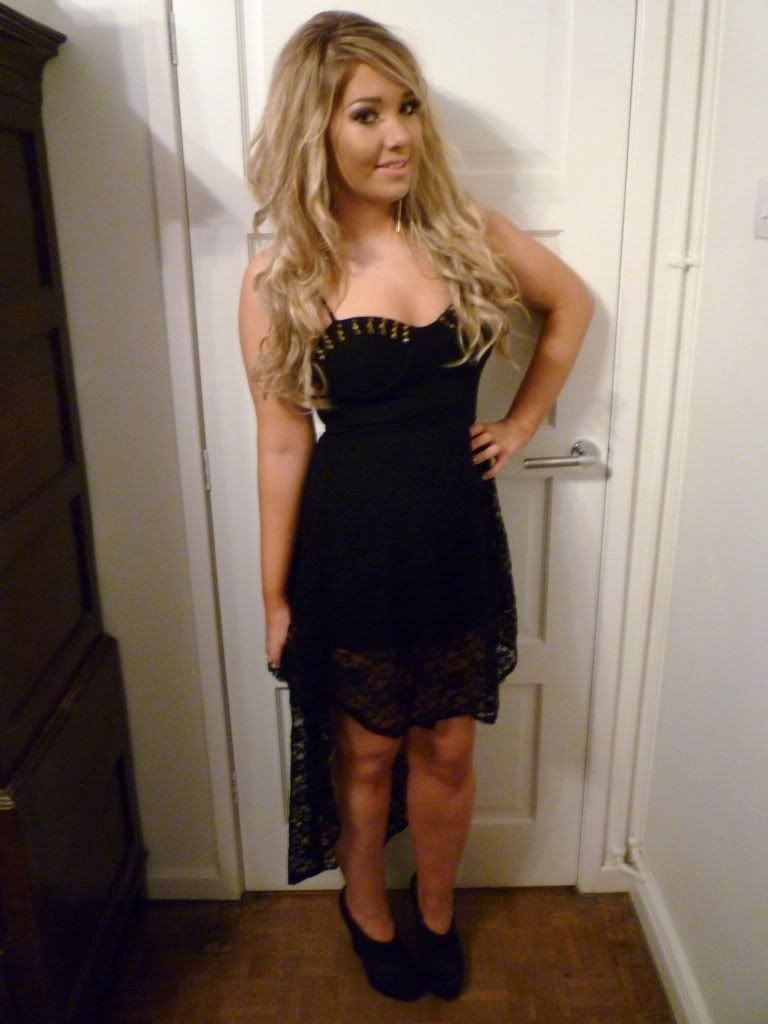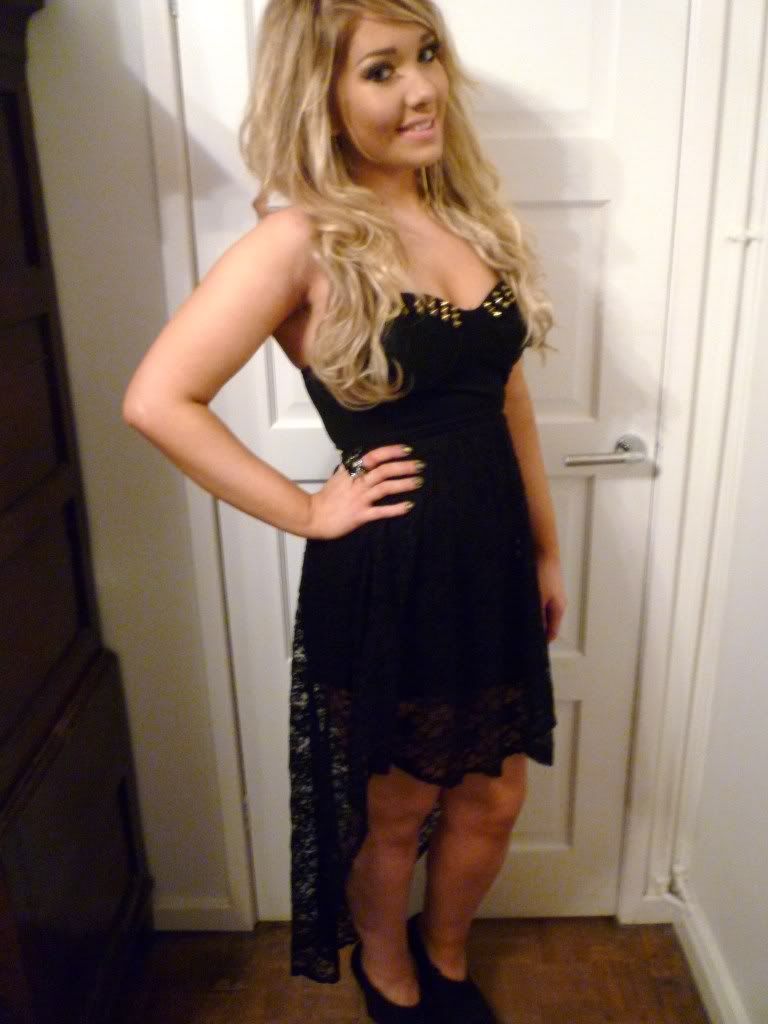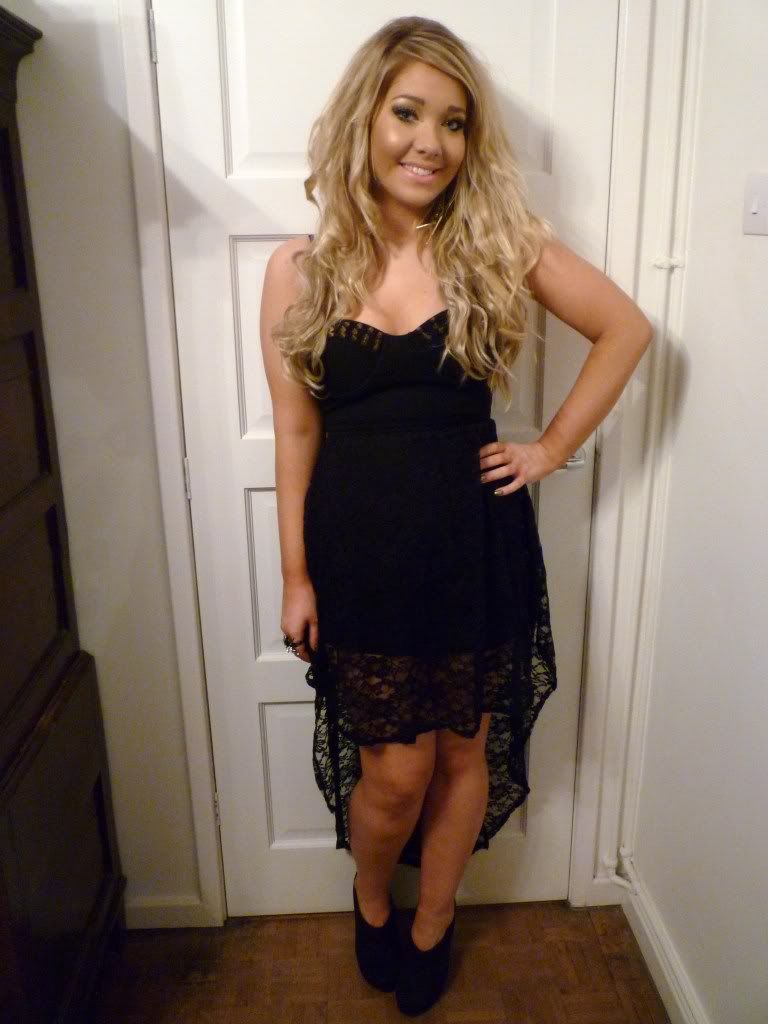 I've been getting heavily into going out lately, I've said it a million times before; I usually HATE going out and I'm much more of a 'staying in reading a book' person, but lately I've been thinking; 'you're only young once, go out and have fun!' Unfortunately, being someone who isn't a regular on the 'going out' scene means I have a really rather dire selection of going out clothes. I'm talking some pretty abysmal Primark circa 2008 dresses mixed in with oddments of Topshop and Miss Selfridge unwise sale purchases. Therefore, lately I've been on a bit of a mission to build up a collection of DECENT going out dresses. I was panicking yesterday about what to wear when I found this beauty in a shop near me, and fell in love. I have a thing for dresses with the long train bit and I thought the lace and spiky studs gave it a sexy edge. It also fits like a dream and is black (which I'm getting heavily into at the minute) so ticked all the boxes! I was very aware of the long bit all night (it did get caught on things a couple of times, not good) but other than that I loved wearing it.
Notice anything different about my hair? I decided to give my Babyliss hair extensions a go for the first time. They're synthetic, which is a must for me, but you can also style them up to a certain heat setting. I was pretty impressed with them, I felt amazing having them in even if they weighed me down a bit, it was so good having mermaid hair for once! I'll pop a proper review up of them soon, when I've tried them a few more times. So far though, I'm impressed!
Hope you're all having a lovely weekend!