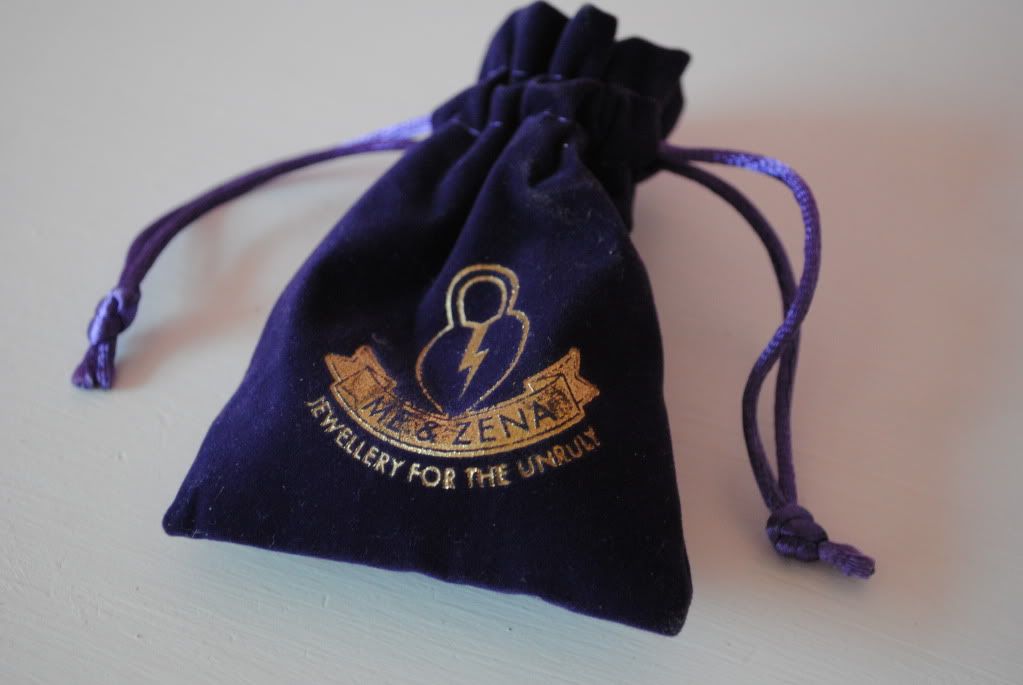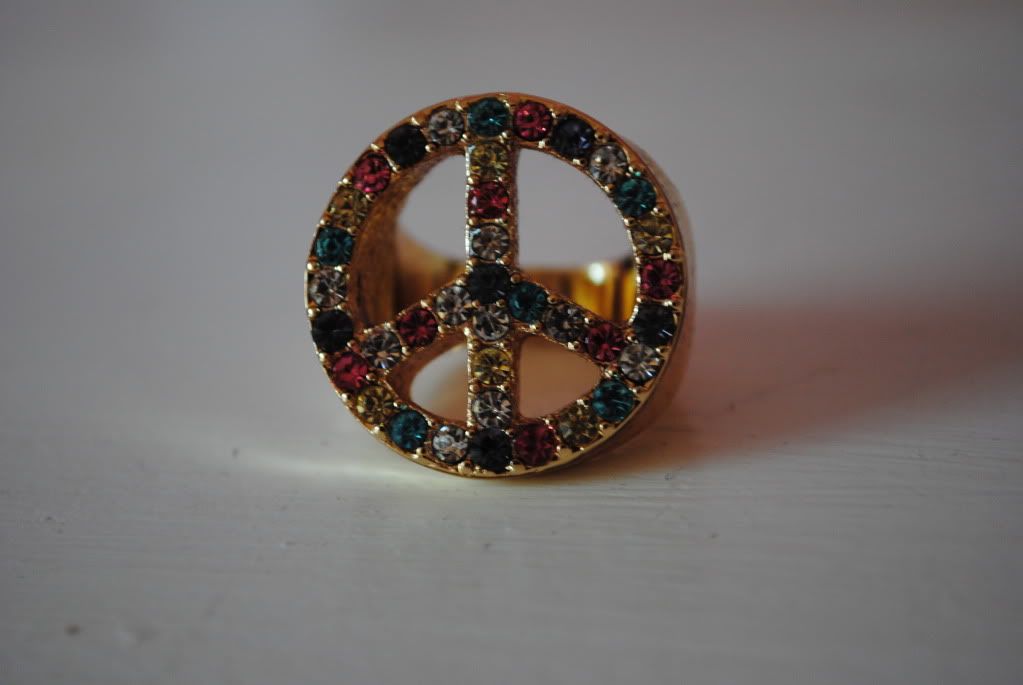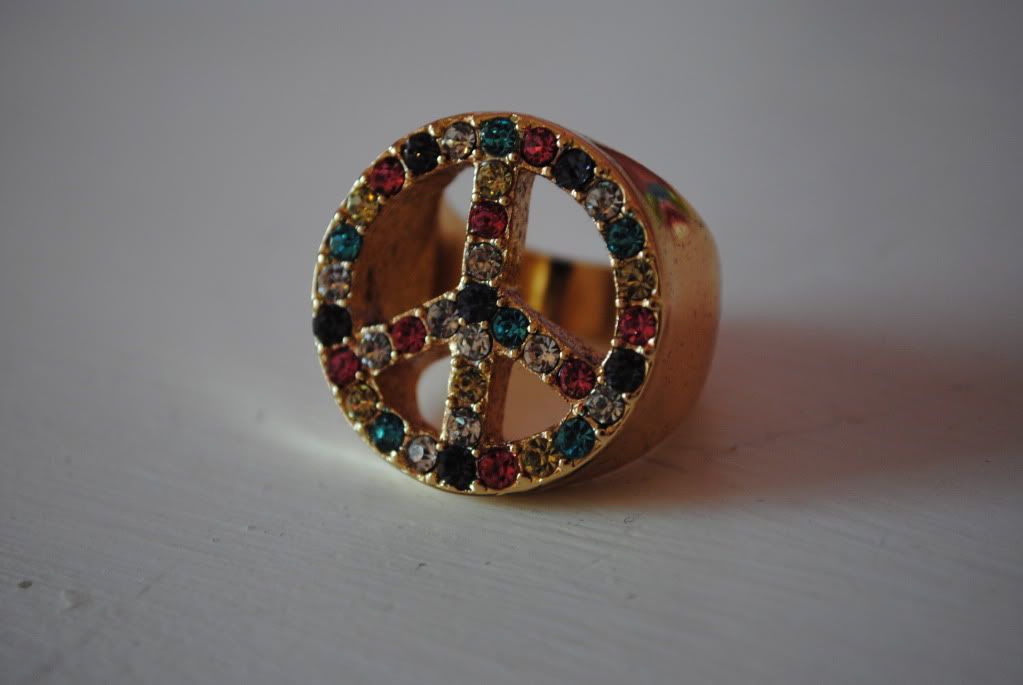 I was recently sent this absolutely stunning 'Peace and Love' cocktail ring by Me & Zena. I've always been a huge fan of Me & Zena's jewellery, but for some bizarre reason I've never bought anything from them, merely admired from afar. I adore all things quirky and fun when it comes to jewellery and Me & Zena tick all those boxes. They do the cutest bunny rabbit rings and some fabulous funky necklaces (I'm a bit in love with the 'Dream Phone' one, so cute!) and I honestly believe jewellery can add so much to an outfit (you'll know from my previous jewellery-related posts that I'm a tad obsessed with buying it!)
The ring is so pretty, it's completely my taste and is so sparkly and unique, the pictures don't do it justice! I can see me wearing it in spring/summer with pretty floral dresses or pastel colours. It's a 'one size' ring which fits me fine, and saves me from the age-old 'Which size do I get!?' nightmare I usually find myself in. It has the words 'Me & Zena' engraved on the back and comes in a cute little purple pouch with the words 'Me & Zena - Jewellery for the Unruly' on it.
I think it's gorgeous and I can definitely see a little obsession beginning, I want everything! Do you have anything by Me & Zena? Are you a fan of quirky jewellery or do you prefer more understated pieces?