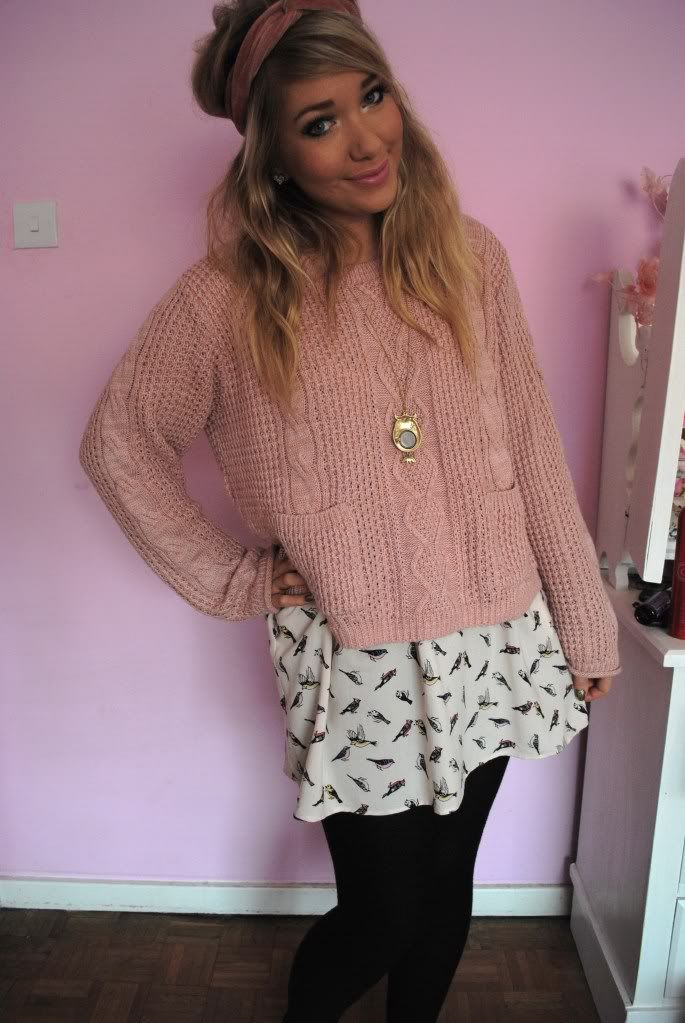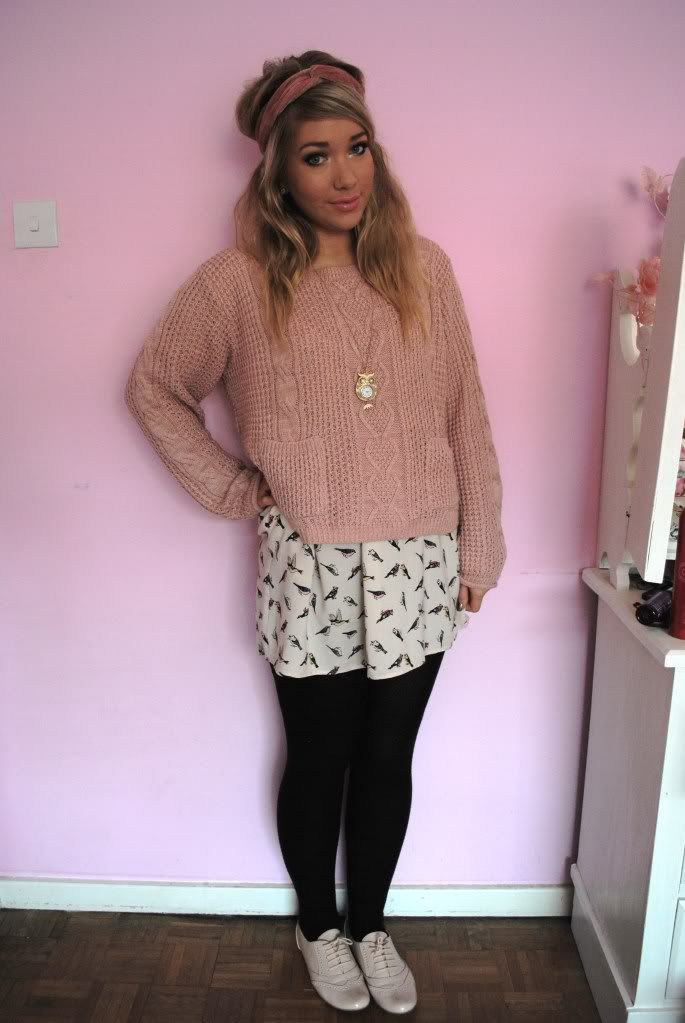 Brogues: Clothing at Tesco
Massive apologies for being so M.I.A blog-wise at the minute. I'm majorly stressed with uni work, and have spent most of today in bed with a stinking cold - not good! I have lots of posts lined up but might be a bit delayed getting them up with all the work I have, I'll try my best though!
I wore this outfit some time last week I think, and didn't get round to posting it until now. I got the jumper from Primark a while back and the bird-print tunic was from H & M, I think they look really cute together! The weather's been getting increasingly nice lately and I'm actually really excited about the prospect of Spring/Summer. I normally adore all things wintry but I'm pretty keen to get my summer wardrobe out, I have high hopes for this summer being a warm one, but we'll see! Kind of wish I was going on holiday this year purely so I can wear all the summery clothes!
Will hopefully have time to post a bit more this week, but I can't promise anything! Hope everyone has a fantastic weekend!