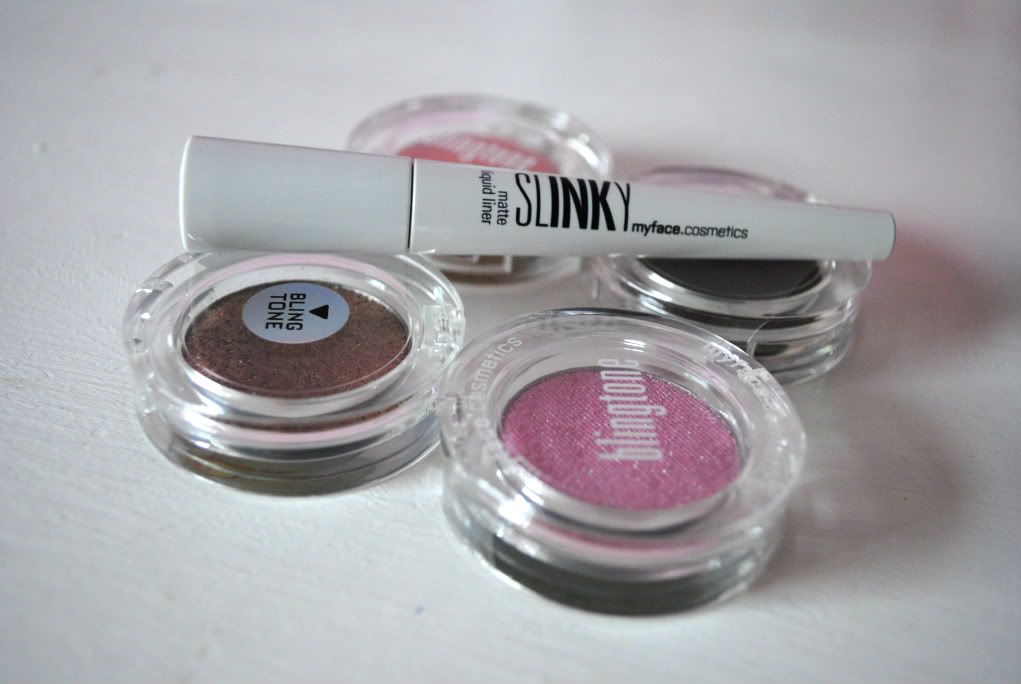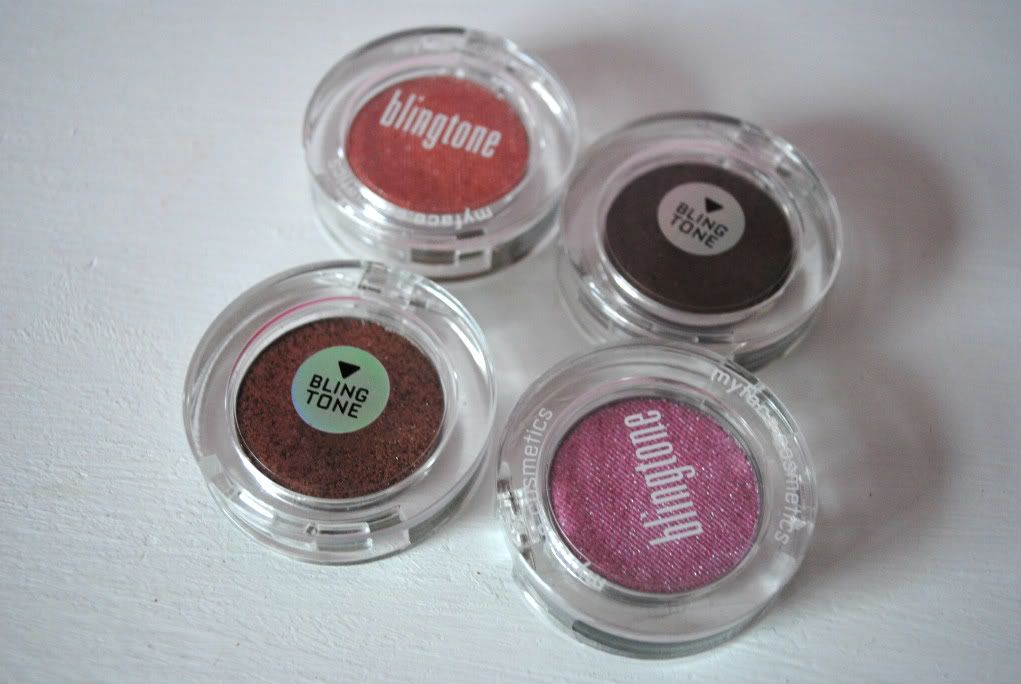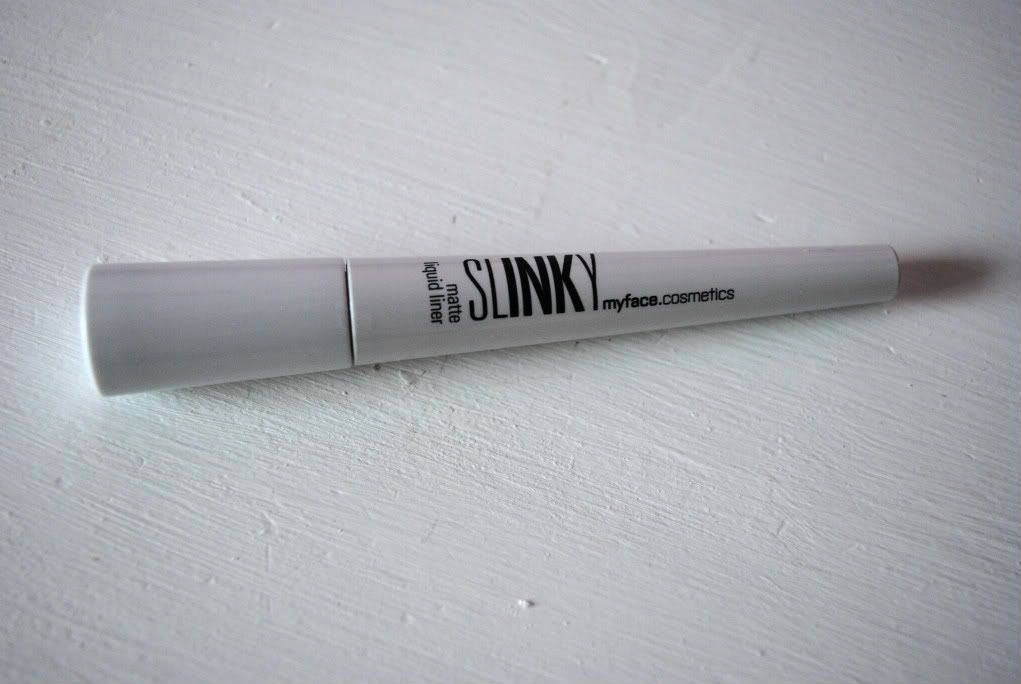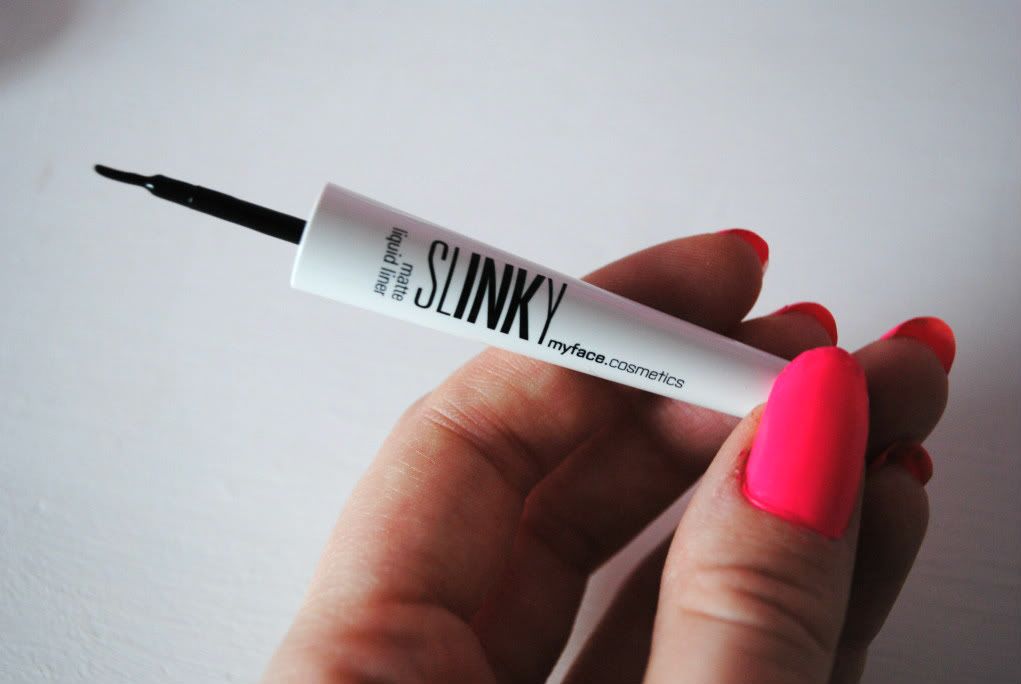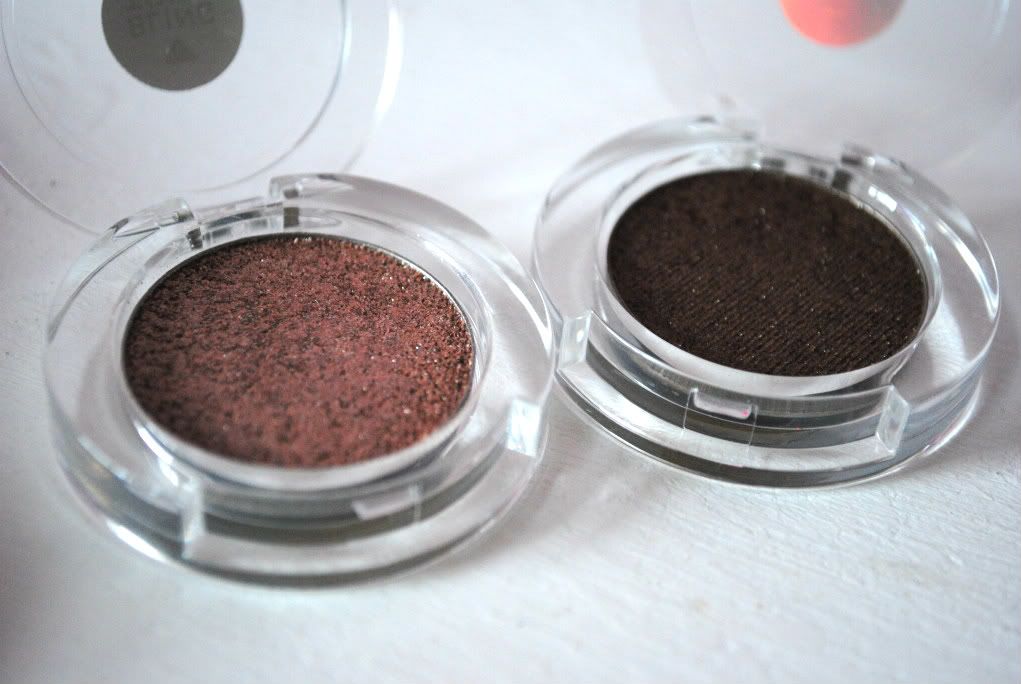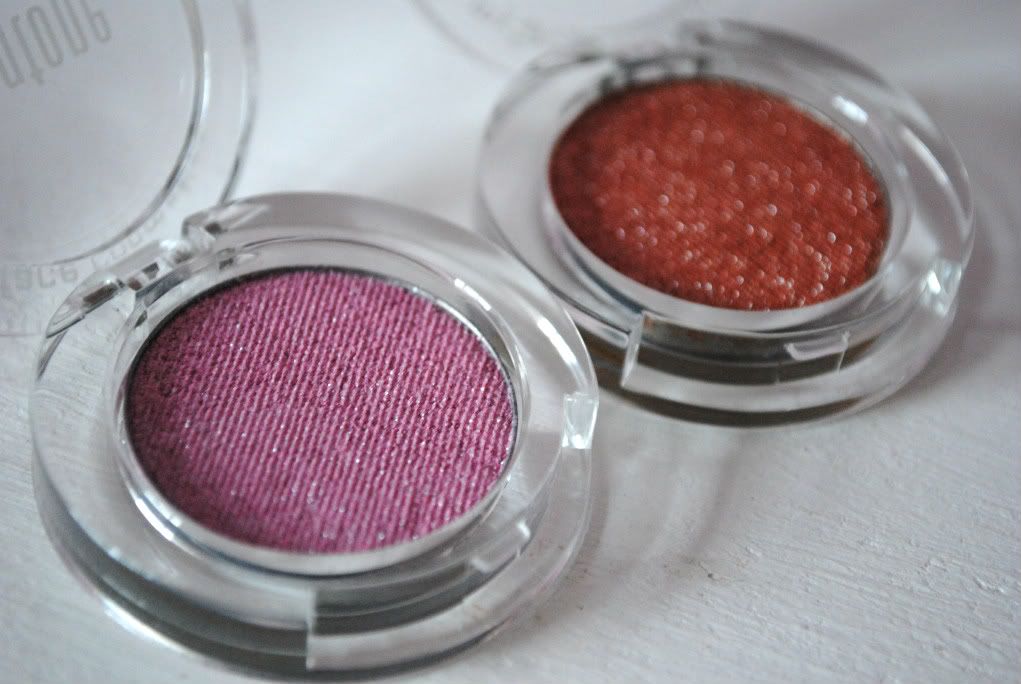 Above L-R: Morococo and Spi"ice"y
Below L-R: Pink Champagne and Tequila Sunrise
I was sent a little selection of MyFace Cosmetics to review a while back, and I'm literally only just getting around to giving them a proper review! I actually received some samples of MyFace Cosmetics a year or so ago, when my blog was fairly new, which you can check out here.
I was lucky enough to be sent four of the 'Blingtone' eye shadows along with the 'Slinky' Eyeliner. The eye shadows immediately caught my eye - when it comes to eye shadow I adore anything remotely sparkly, and these shadows have so much going for them in the sparkle department. They're all really, really shimmery, although unfortunately not as pigmented as I'd hoped. They take a bit of working with, but if you love shimmer and a subtle sheen these are ideal. I think they will be perfect in the summer to create a really golden, shimmery, glowing look, with lots of highlighter and shimmery bronzer. I'm looking forward to giving that a go once the weather warms up again! They're available online and in Boots for £9.99, although I just had a look on the website and they're actually reduced to a bargainous £2.50 at the minute AND it's 3 for 2 - go go go!
For £6.99, I think the Slinky eyeliner is absolutely brilliant. I'm a bit of an eyeliner fiend - I've tried countless over the years and I can never resist trying a new one - eyeliner is most definitely my staple when it comes to make up. As for this one - I really, really like it. It's easy to use, so much so that I'd recommend it to anyone just starting out with eyeliner - and the nib/tip/whatever you want to call it is fine enough so that you get a precise application, without being too fiddly. It lasts really well, doesn't smudge and is a really nice, matte finish. I know some people prefer their liner to be a bit wet-looking, but I actually think I prefer the matte look. Overall I'm really impressed with this eyeliner and would most definitely recommend it.

Have you tried MyFace cosmetics before? What did you think?