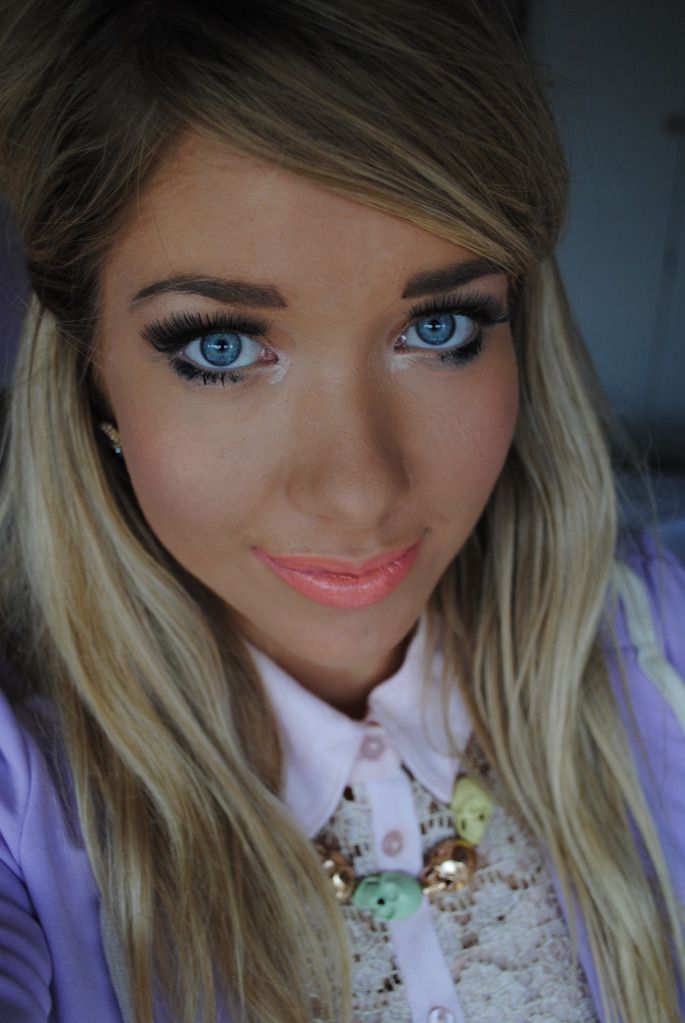 Earrings & Necklace: Topshop
Thought I would do an outfit post of what I wore in my 'I'm back' post, seen as I haven't done one in SO long, and I really, really love this outfit! One of my favourite things about summer is definitely the fashion; as much as I love getting cuddled up in chunky knits in wintertime, I absolutely adore all things floral, pastel and girly, so summer fashion gets a big tick from me! Although I should really be saving up right now, getting my new job means I've been able to treat myself a bit more than usual, so I've been filling my wardrobe with lots of gorgeous mints, candy pinks and lilacs. This is a perfect example of what I'm wearing when the sun comes out (very rare occasion, so I always think it's best to get your legs out/wear your best summer clothes when it does!) I absolutely love the bunny-print skirt, anything with animals on always gets my seal of approval and I couldn't resist getting this when I saw it online. I got the shirt from River Island a while ago when it was their 20% off student day, I think it was only about £14. The blazer is the most gorgeous lilac, and is seriously so soft and comfy, I absolutely love wearing it. I also got the cute little skull necklace not so long ago in Topshop, it looks so good with a collar!
Is anyone else loving candy colours at the minute? I hope you're all having a fantastic weekend!