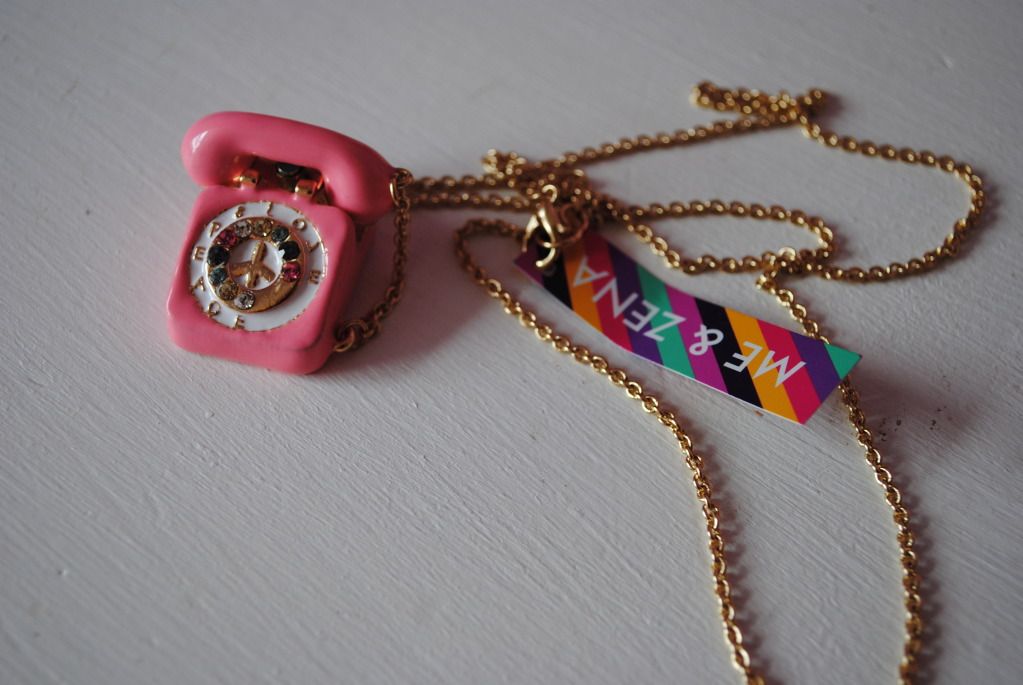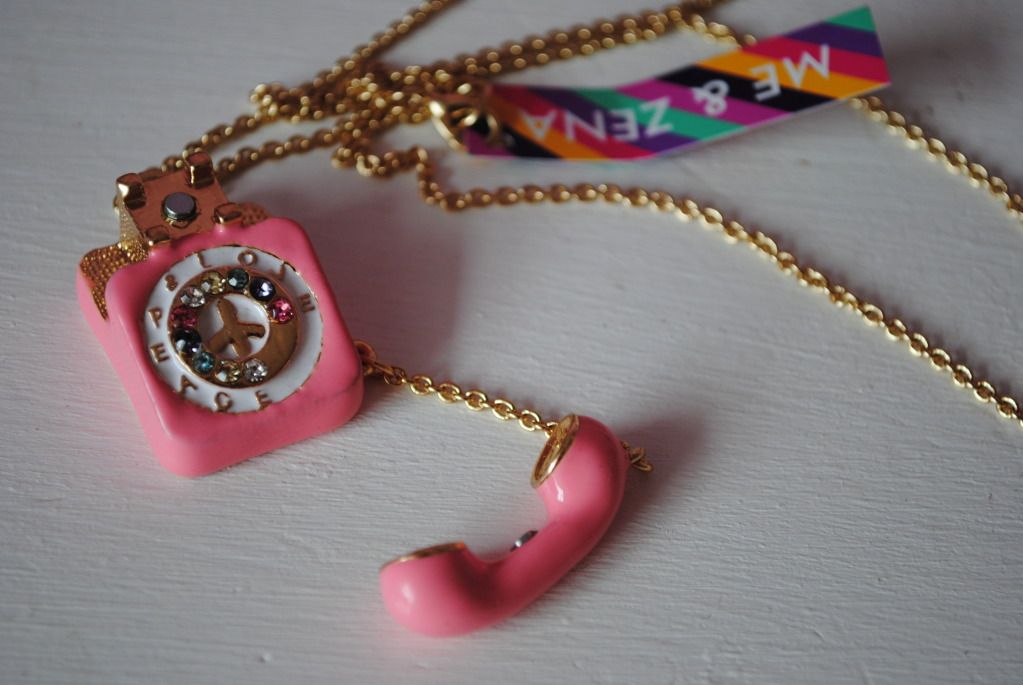 I've said it before and I'll say it again; when it comes to jewellery, I love anything cute, quirky and different. Jewellery is probably my favourite thing to buy; I could literally buy several pieces of jewellery for every item of clothing I own, I just love accessorizing things up and always think an outfit looks somewhat incomplete without a few cute pieces of jewellery! My favourite places to buy jewellery from are probably Topshop, Disney Couture and Me & Zena. Therefore, when I was asked if I wanted be sent some jewellery from queenofcharms.com to review, and I saw they stocked Me & Zena, I jumped at the chance.
A little while ago I posted about my Me & Zena 'Peace and Love' cocktail ring, which I literally wear to death, I love it that much. I decided to choose the 'Dream Phone' necklace from Queen of Charms to go with it, as it also has a cute little peace symbol and they go together perfectly. They also perfectly compliment the majority of my currently pastel-coloured wardrobe! I absolutely adore this necklace. The detail on it is gorgeous, and I love how you can even lift the phone off the hook (there's a little magnet that keeps it in place). I've received absolutely loads of compliments on it and I really love wearing it - it fits in perfectly with my ever-increasing collection of cute and quirky jewels! It came packaged beautifully, even with some cute little chocolates (which were promptly eaten, obviously!)

I love the fact Queen of Charms stocks Me & Zena because they also do a really fab reward scheme. Basically, every time you shop with them you're credited with 10% of your order value into your account, which you can use on your next purchase or choose to save up, depending on which you'd prefer. I think this is a really good scheme, especially for someone like me who is a bit of a jewel-aholic!
Do you have anything from Me & Zena or Queen of Charms? They stock absolutely loads of lovely brands. I've got my eye on this gorgeous bulldog ring - he needs to be mine!