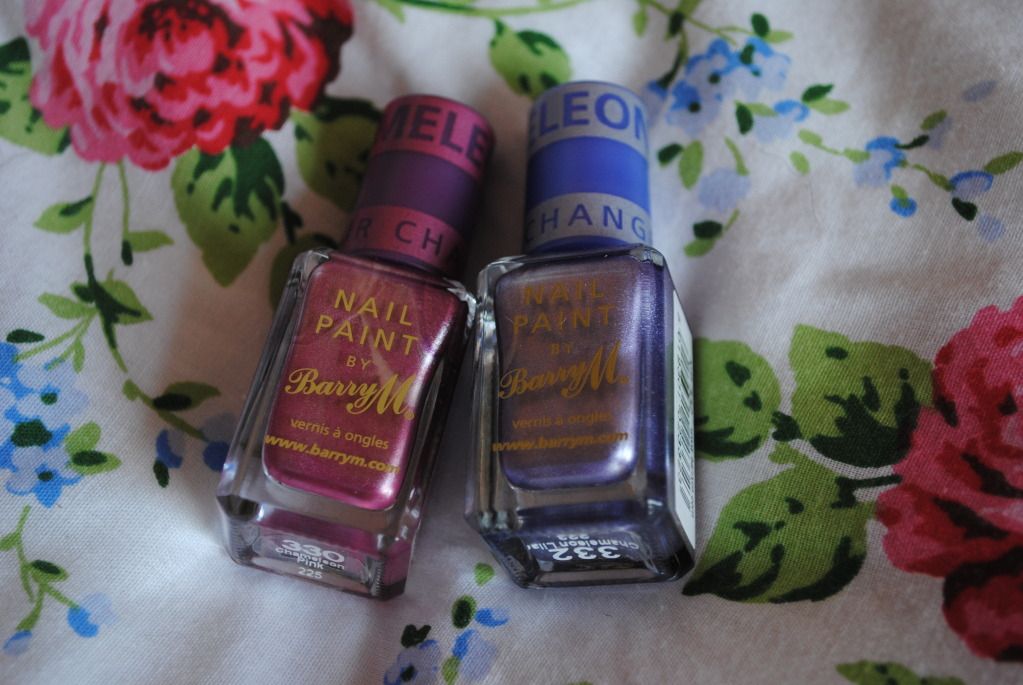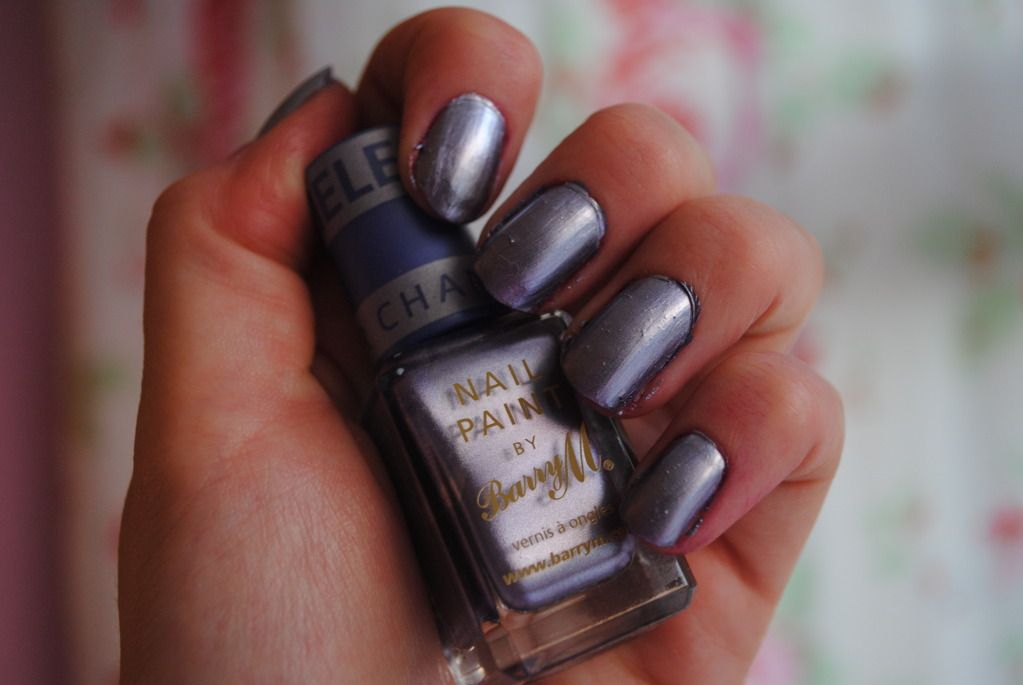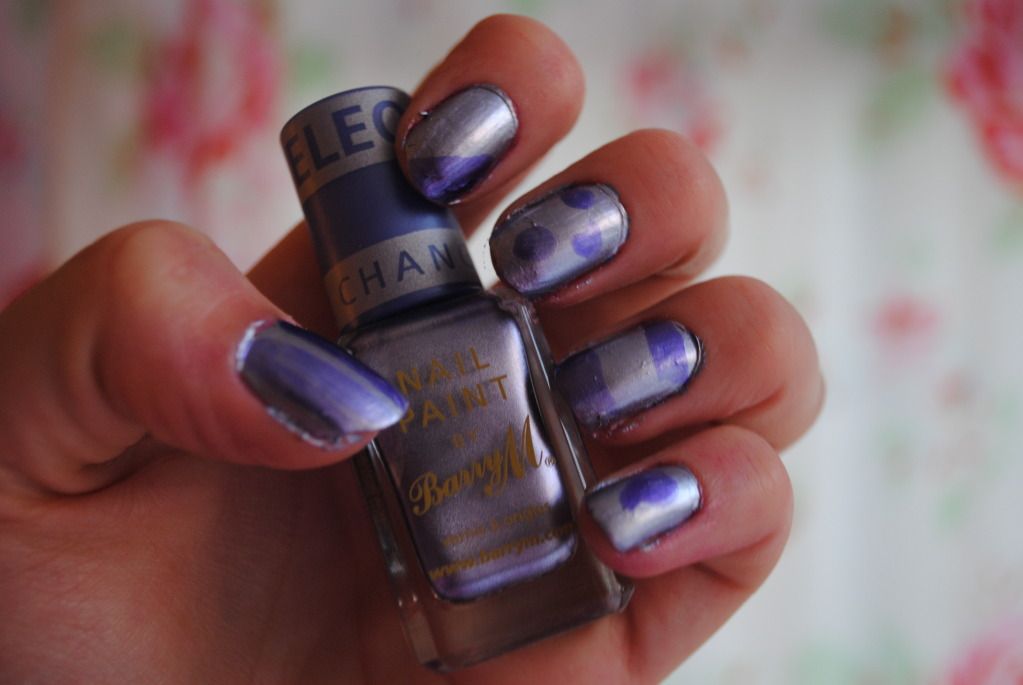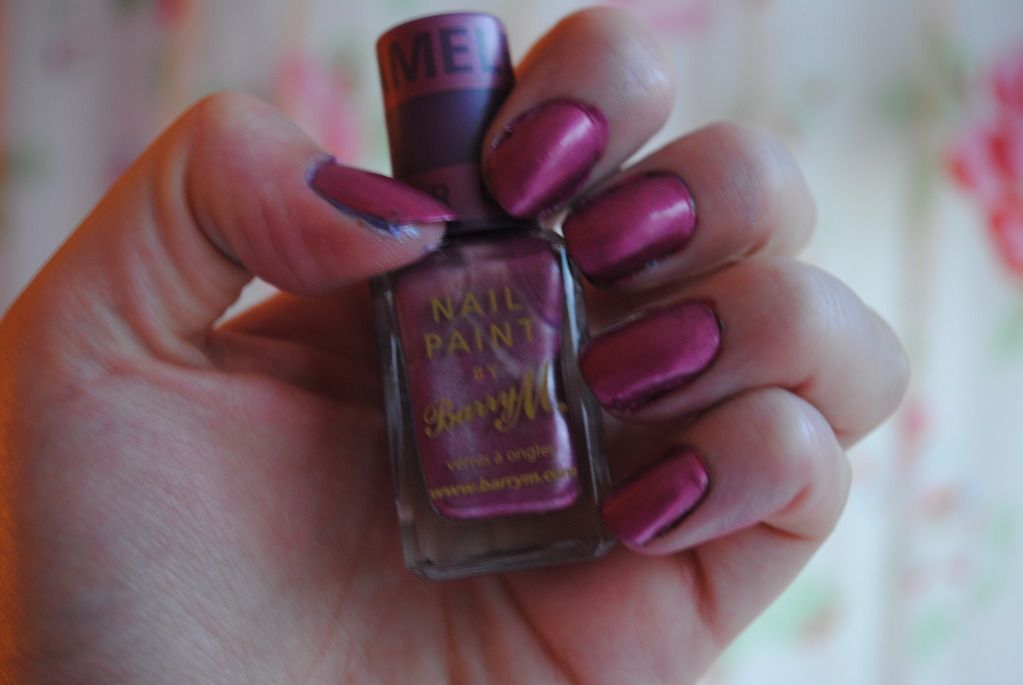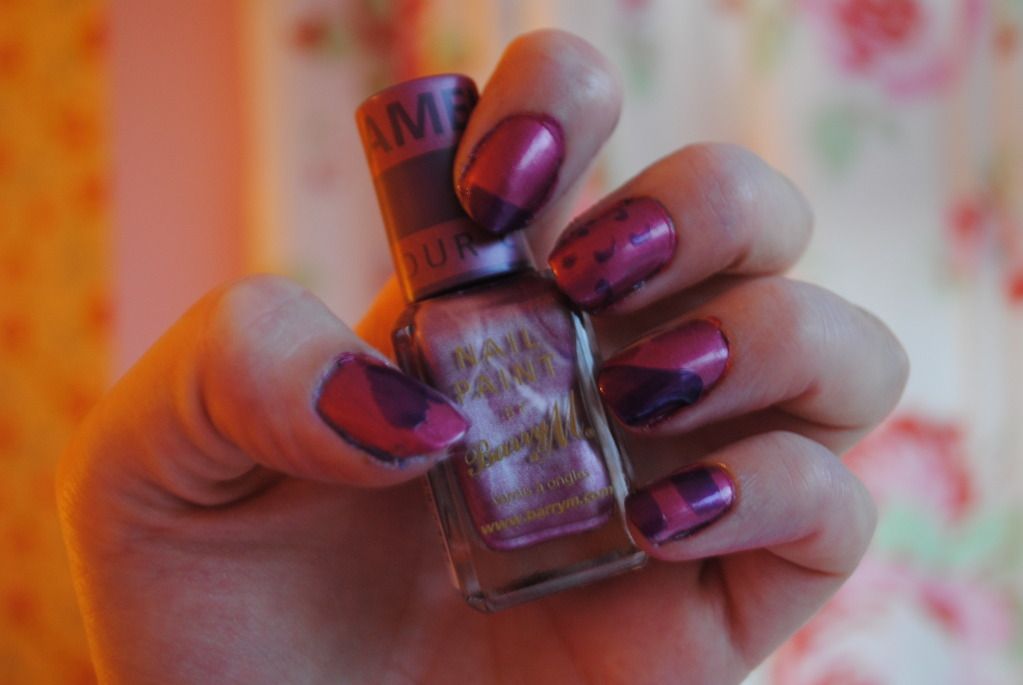 I spotted these beauties a week or so ago whilst perusing the Barry M section in Superdrug, and as they appeared to be the only ones left (and I'd never seen them before) I decided to purchase the pink and the lilac (there is also a turquoise colour which I ummed and ahhed about but decided against). I hadn't a clue what their magic trick was - I just saw the word 'Chameleon' and the fancy-looking lid and decided they must do something special (as an increasing number of nail polishes seem to do these days). Well, I'm always up for a bit of nail polish magic so I thought it was best to invest.
As I've been so busy lately I completely forgot I'd even bought these babies until a few days ago, when I speedily applied a coat of the lilac shade, waiting for some miracle to happen on my nails. I HAD read the instructions, which didn't mention doing anything particularly out off the ordinary to get an 'special effects' so I was a bit disheartened when nothing seemed to happen. Silly me - I didn't realise that 'Chameleon' meant 'magic colour-changing nails when a top-coat is applied' - oops. Needless to say, I popped on the Barry M website, found this out, and eagerly went back to try again. I used an Essie topcoat over the (dried) polish and watched as it quickly changed to a different colour. Okay, not THAT much of a different colour (pink goes to purple, silvery lilac goes to... purple) but a different colour nonetheless. As you can see, I played around quickly with some (rather messy) designs to give you an idea of what you can do with these polishes - they're good for doing things like stripes and spots etc., without adding more nail polish (well, you're adding topcoat, but that's not the same thing).
I really like these polishes, they're fun to use and you can create some nice designs with them. Failing that, the metallic polishes on their own are pretty damn nice. Have you tried Barry M's new Chameleon nail paints?