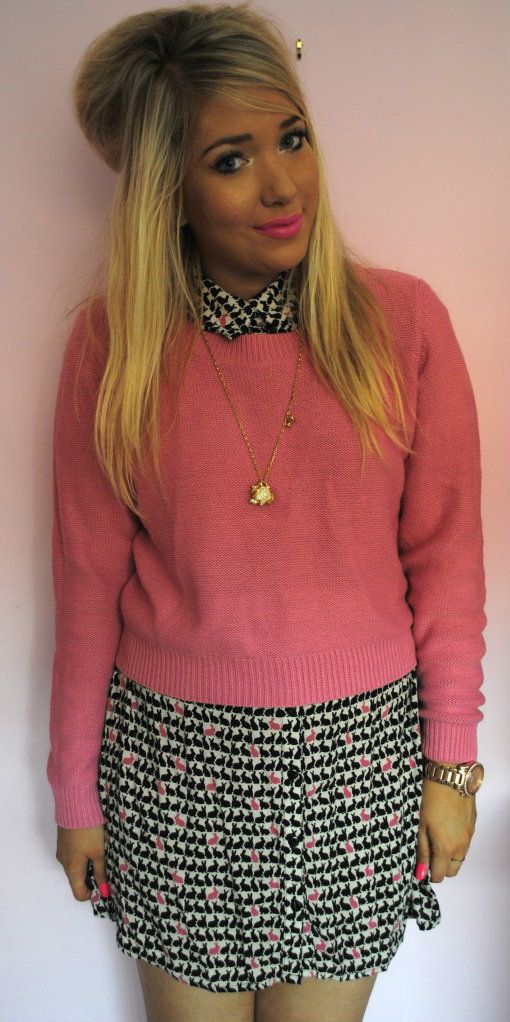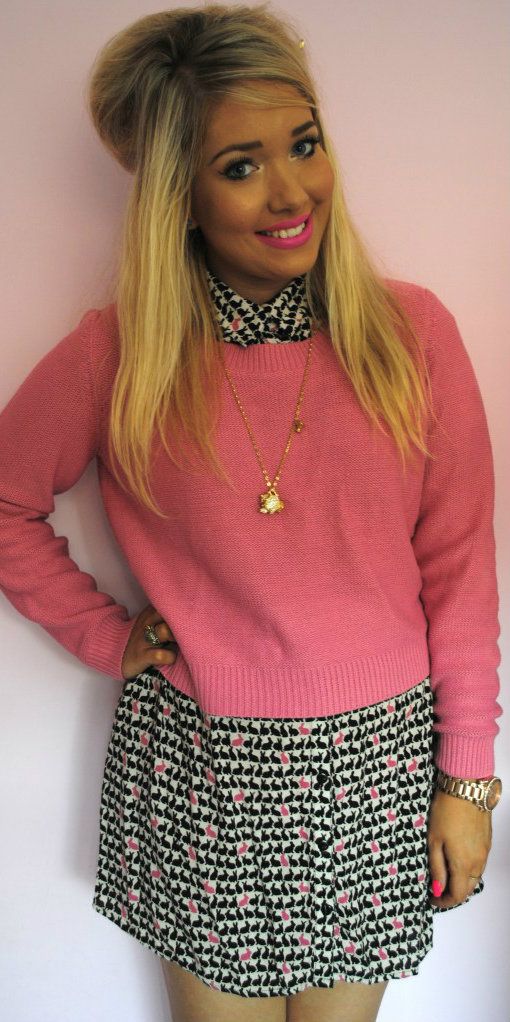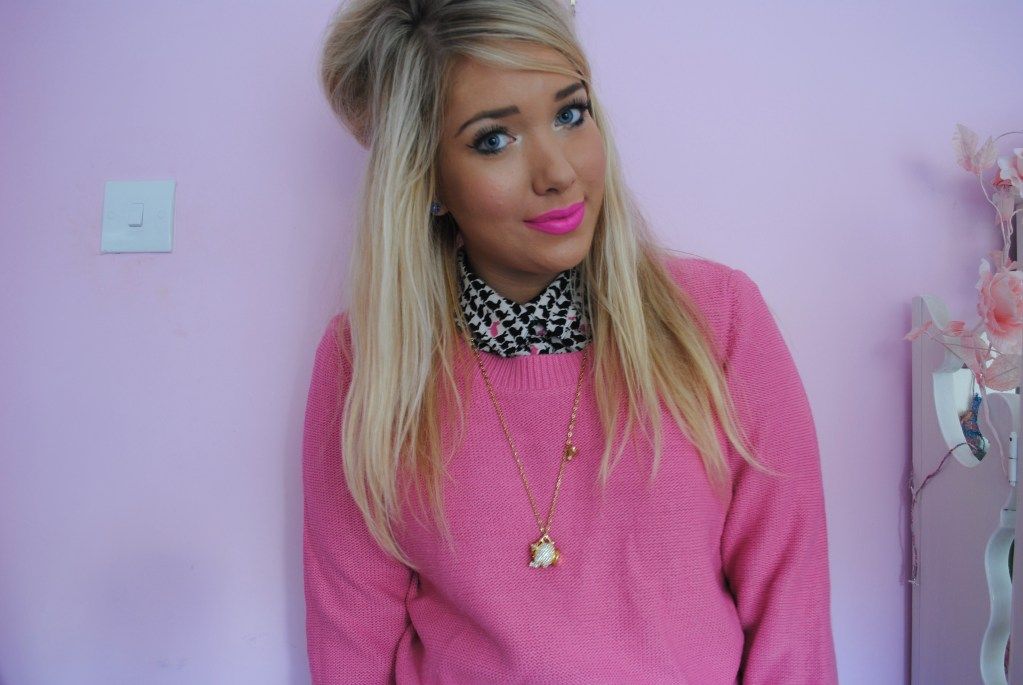 I know, I know, I've been absolutely useless when it comes to blogging lately. I finally think I've worked out how to strike the balance between full time work and blogging though, so expect lots more posts from here on out!
Wore this outfit on Friday - the weather is at that awful 'undecided' stage at the minute where it can't work out whether it's summer or autumn, so to tackle this I've been increasingly wearing jumpers, whilst sticking with bare legs to strike some sort of balance with the weather. To be perfectly honest, I can't wait for it to get into autumn properly because I just love A/W fashion and everything that comes with it. Anyway, I bought the jumper and dress (specifically to wear together) a while back from H & M. I'm a sucker for animal print so just had to get this dress, and I'm loving collars and jumpers at the minute so this outfit ticks all those boxes for me. It's great because it's perfect for summer AND winter, something I find is a bit of a rarity with most outfits! Of course I had to coordinate it with my trusty MAC Candy Yum Yum lippy, which goes perfectly with the jumper, if I do say so myself!
How are you coping with this awkward weather? Still rocking summer clothes or eager for winter, or somewhere in between?