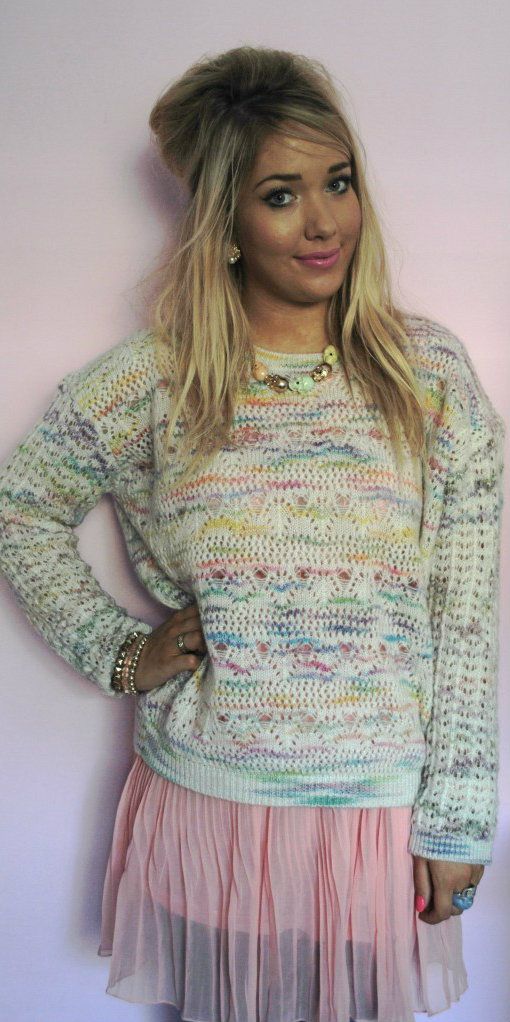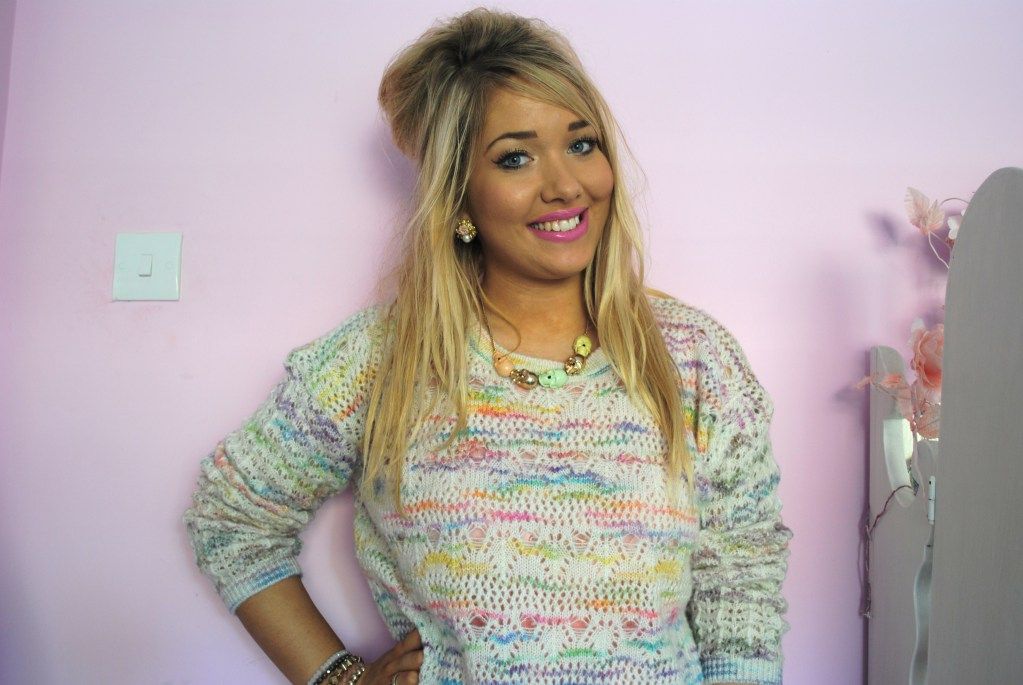 I'm not entirely sure if you'll have noticed, but I'm trying my hardest to keep up with blogging regularly at the minute. I adore blogging but hate the 'pressure' that can sometimes come with it - it shouldn't feel like a chore, so if I don't want to blog, I don't. Lately I've been craving getting back to posting (REGULARLY) because I know that I personally love blogs that update. That's not to say I won't love your blog if you don't - I'm just more drawn to those that I can check every few days and find something new. So I'm attempting to make mine (a bit) more like that.
I bought this jumper a few weeks back from New Look and I AM IN LOVE WITH IT. Okay, so I'd previously been into Primark and spent WAY more money than originally intended, so when I waltzed into New Look it was with a little voice in my head saying a very firm 'I do not need to buy anything else'. However, when I laid my eyes on this absolute beauty I just could not say no. I actually think I let out a little squeal and exclaimed; 'IT'S MAGICAL!' when it first caught my attention (hence the blog title - it just makes me think of magical fairies and unicorns, I'm weird I know) It's just such a pretty jumper; I adore the rainbow of colours as well as the delicate knit, and I purposely bought it a fair few sizes bigger to go for a bit of an oversized look. I thought it looked quite cute with this tunic/dress I got from a little boutique near me, and my beloved skull necklace which I seem to be wearing constantly at the minute.
Are you pleased it's turning colder and we can finally dig out our snuggly knits, or are you mourning the loss of summer?