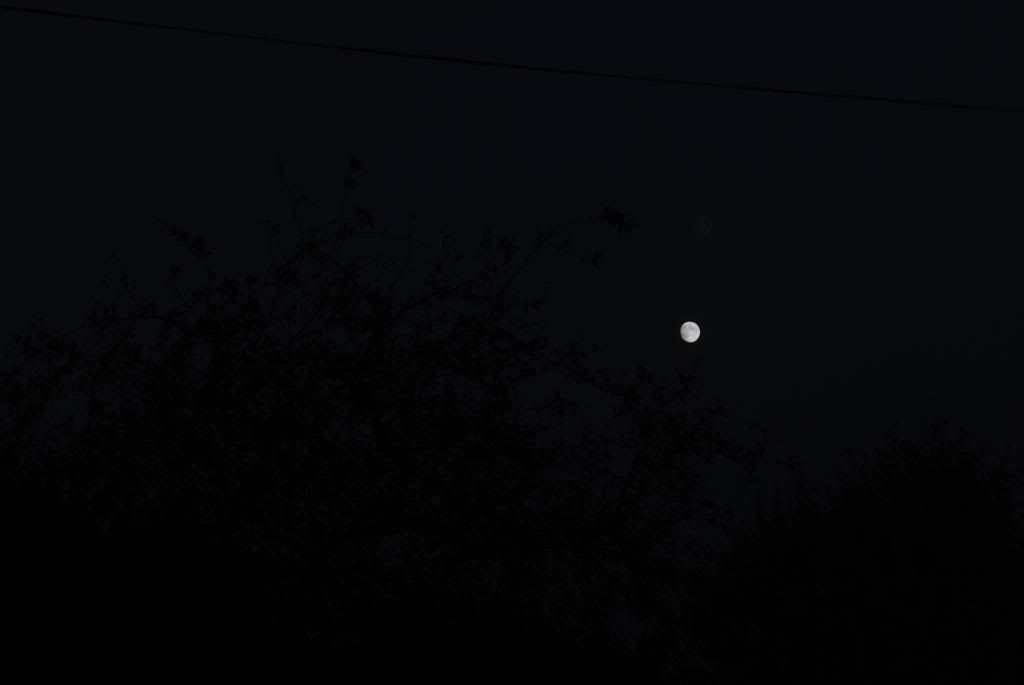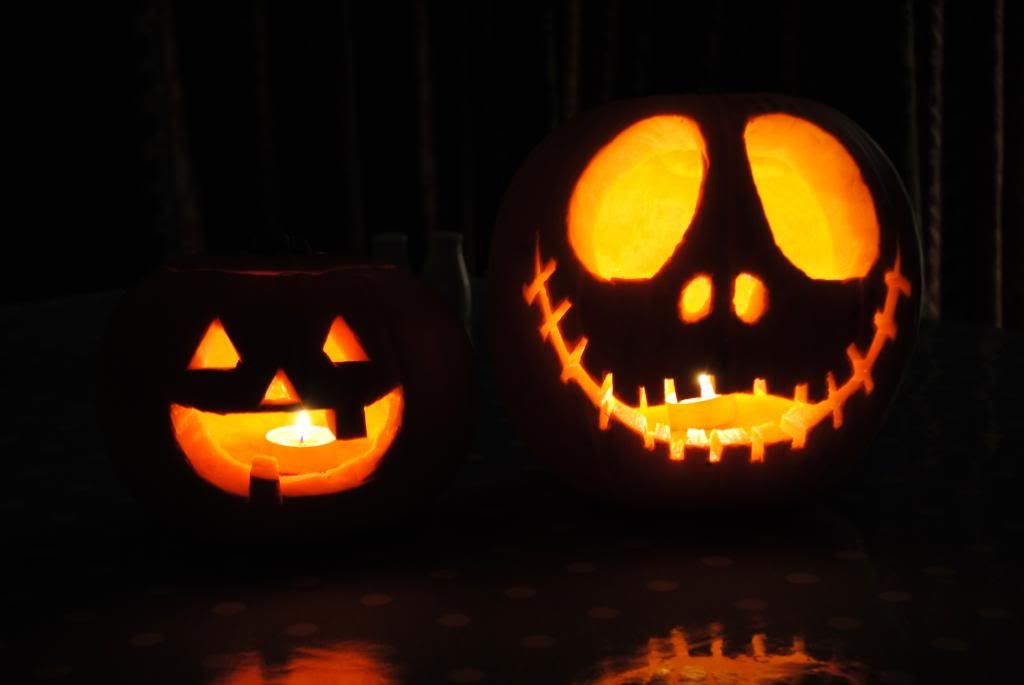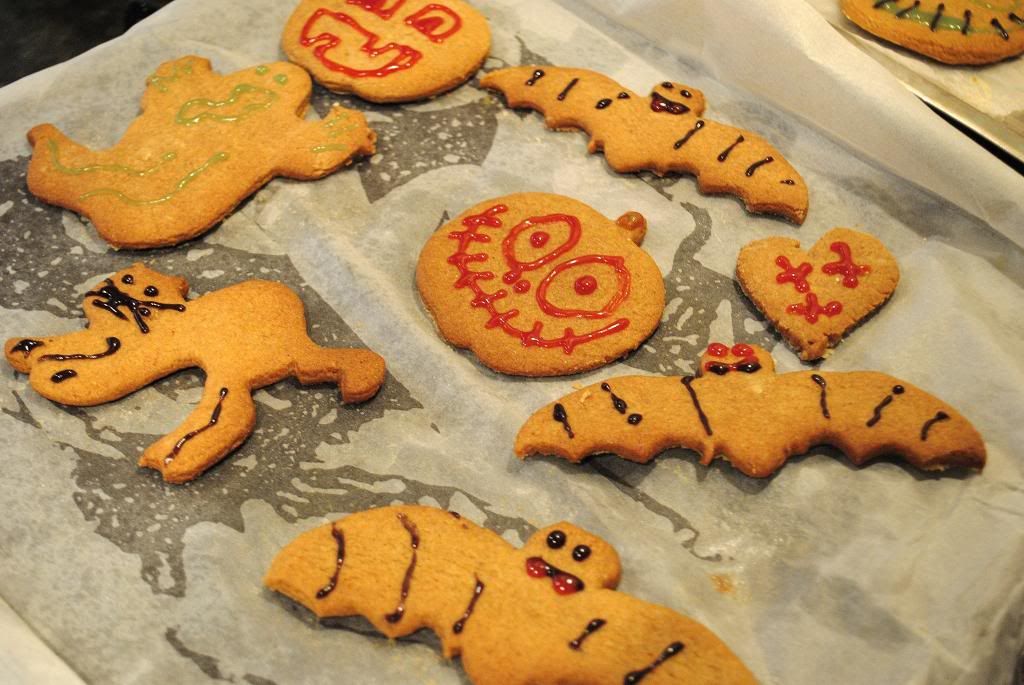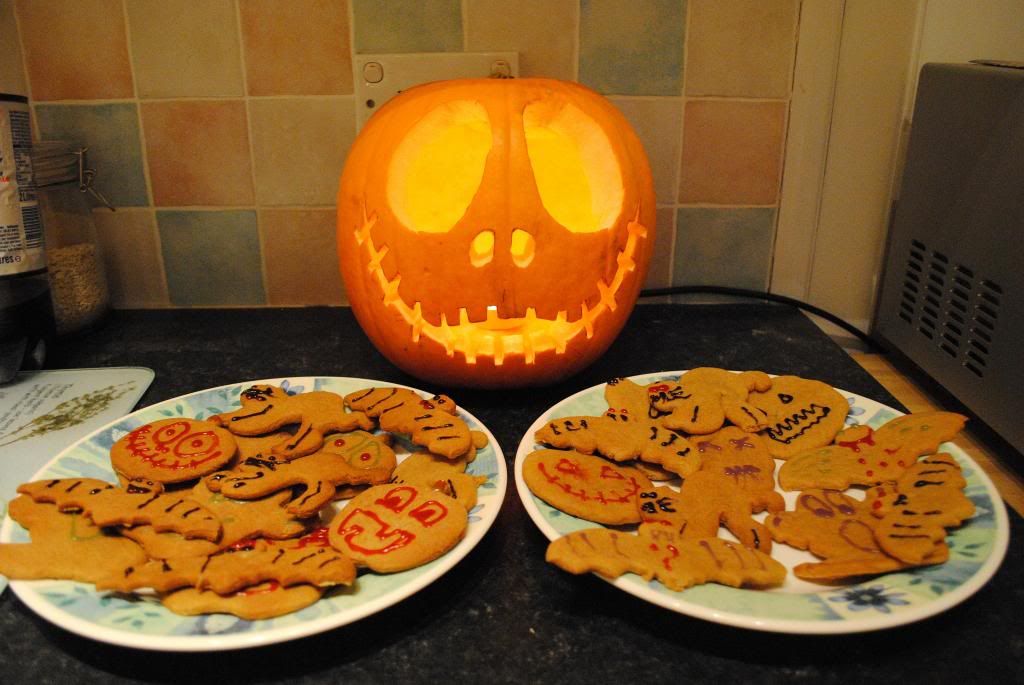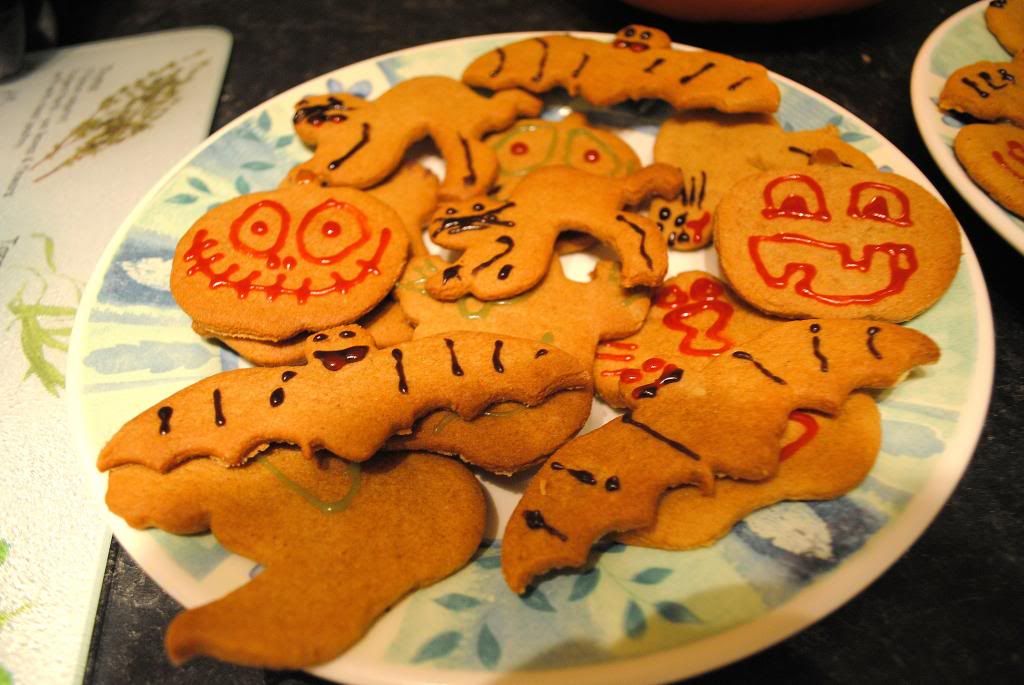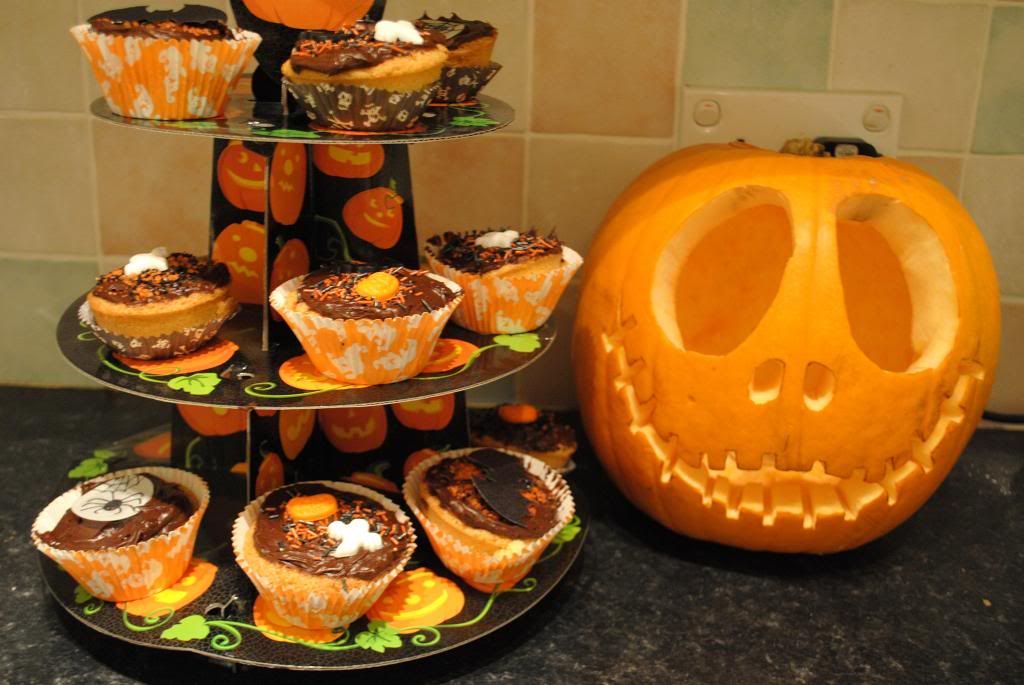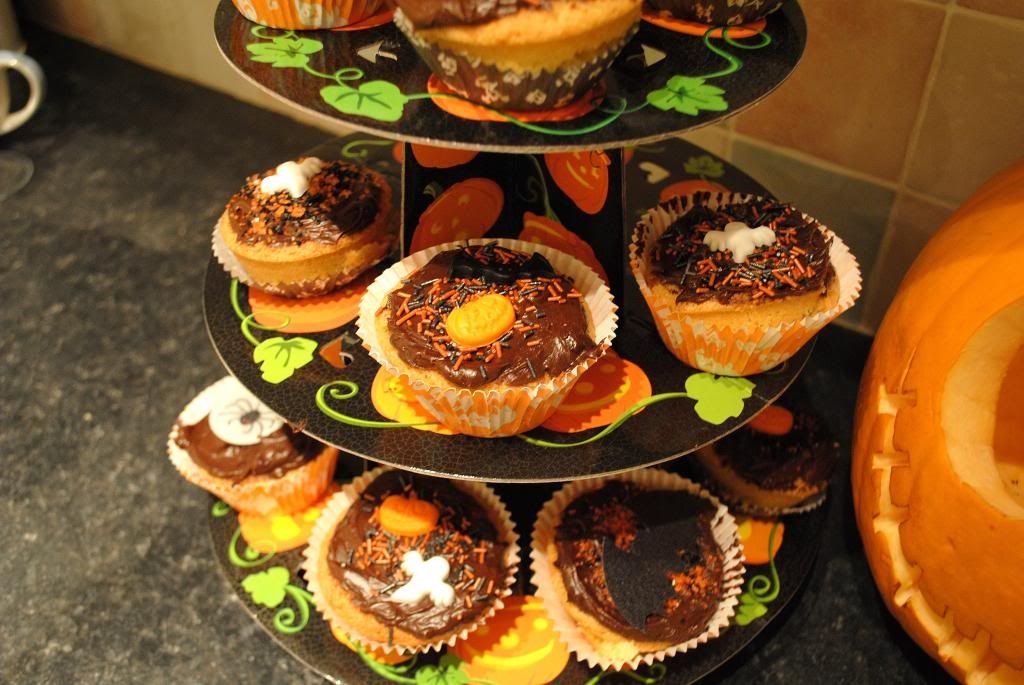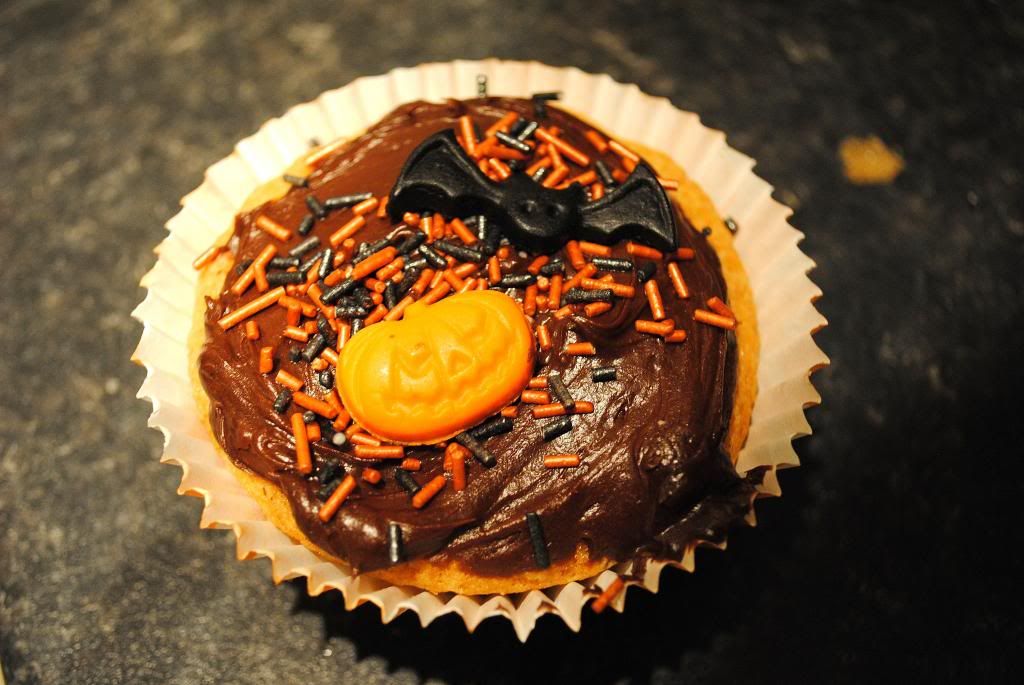 Happy Halloween everyone! I adore Halloween - if I had my way the house would be turned into a spooky haunted house, decked out with cobwebs and spiders, the works - but maybe that will have to wait until I get my own place! I spent this weekend getting thoroughly prepared for the spooktastic day, carving pumpkins with my boyfriend (his is the best one, I know, mine's a little bit embarrassing) and most excitingly, baking spooky treats!
I was recently sent an amaaaaazing Halloween baking pack full of awesome goodies to make some amazing Halloween cakes in conjunction with
Ladbrokes
launching their Trick or Treat slot game - cookie cutters, spooky cake cases, pumpkin cake toppers, Halloween recipe books - everything I'll ever need to make some gorgeously gruesome goodies! I decided to bake gingerbread (because gingerbread is just delicious) and used the cookie cutters supplied to create some creepy skulls, ghosts, pumpkins etc., which me and my boyfriend then decorated with writing icing. Again, I think his designs were better than mine - but we had fun doing it and they taste soooo nice!
Then I decided to make cupcakes - I used a simple cupcake recipe and then had planned on making my own buttercream and topping the cakes with bright orange/black/green icing but that didn't exactly go to plan (let's just say, I got a tad heavy-handed with the orange food colouring - oops) so I settled for some (easy peasy) Betty Crocker Chocolate Fudge icing and then sprinkled the cakes with orange and black sprinkles and glitter, finishing off with sugary bats, ghosts and pumpkins. They were seriously delicious and I think I need to make another batch for tonight!
I'll leave you with a picture of me in the midst of baking - I donned a fab pumpkin apron (came in the pack - amazing!) - and I think unfortunately that's about as spooky as my outfit goes this Halloween! Oh well, I might be a spooky doll or something next year!