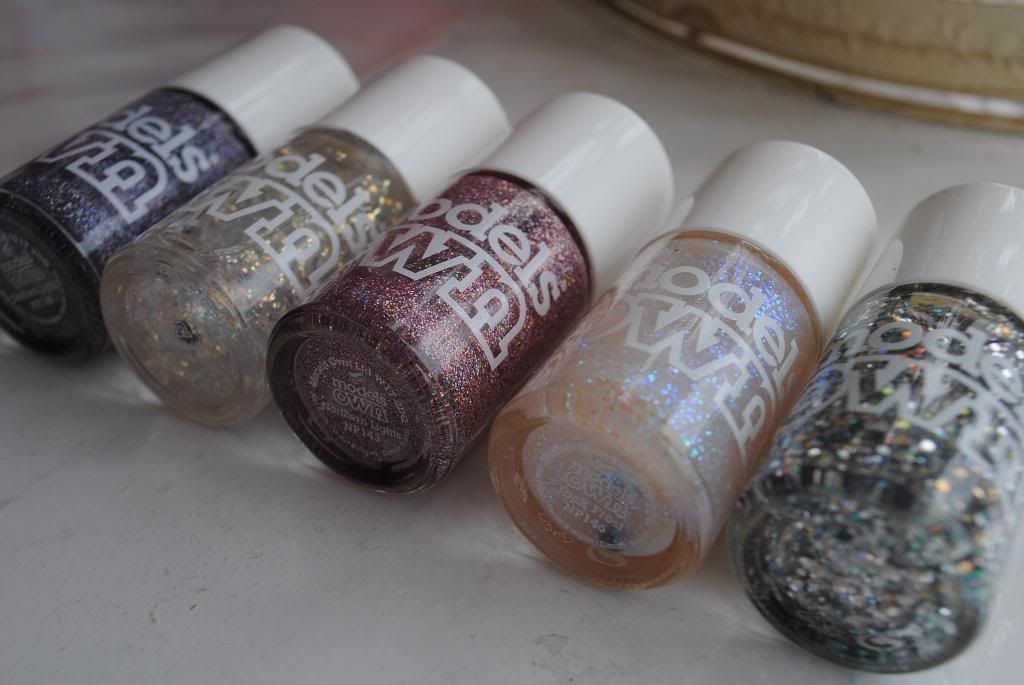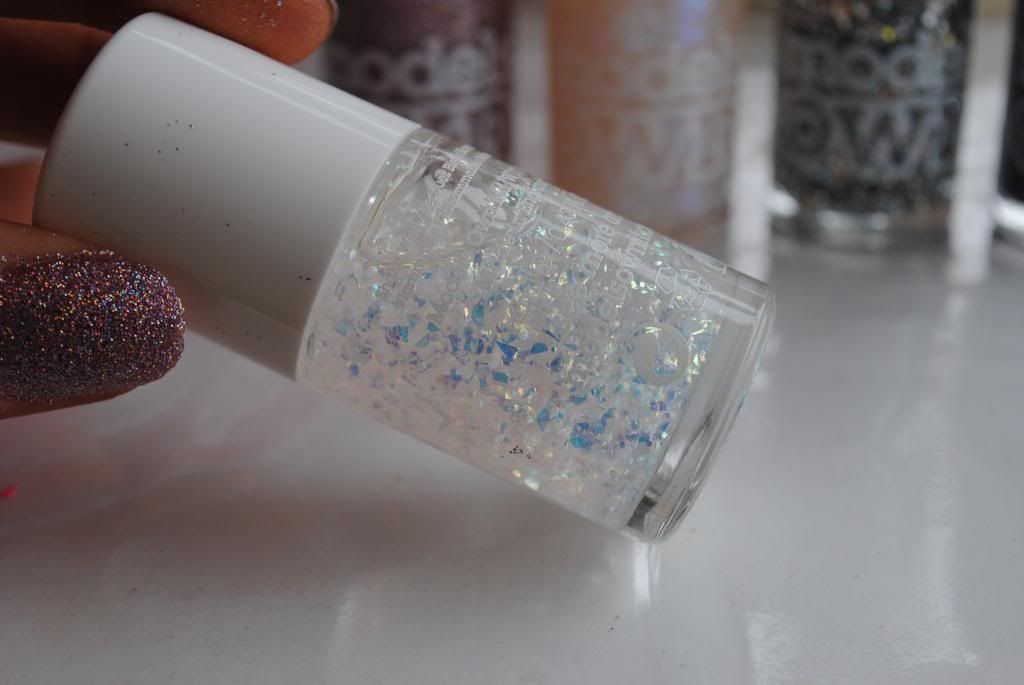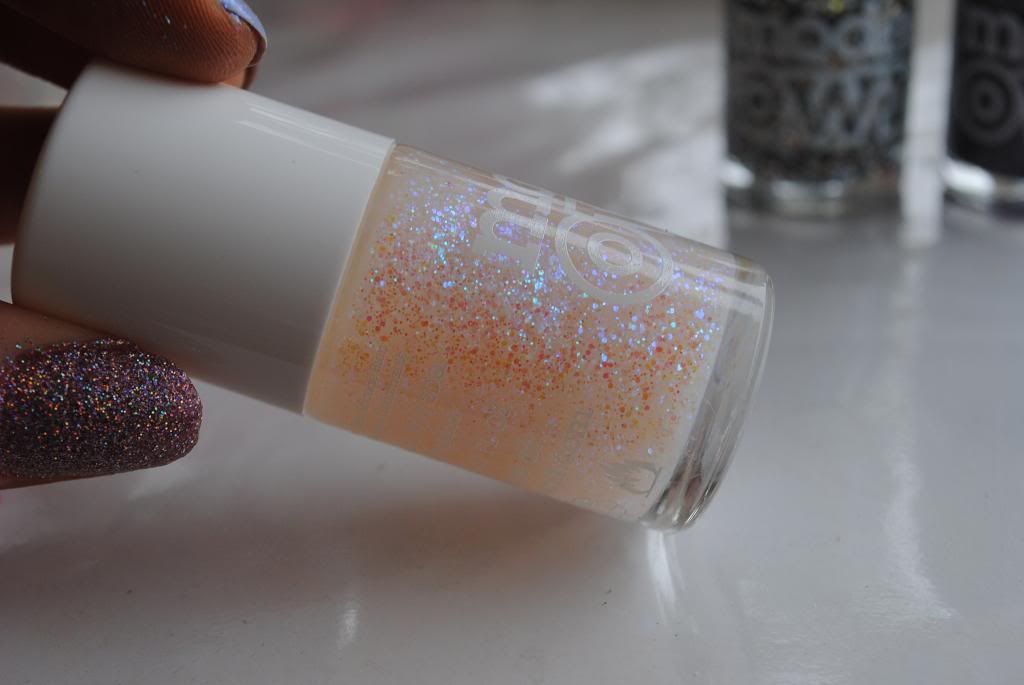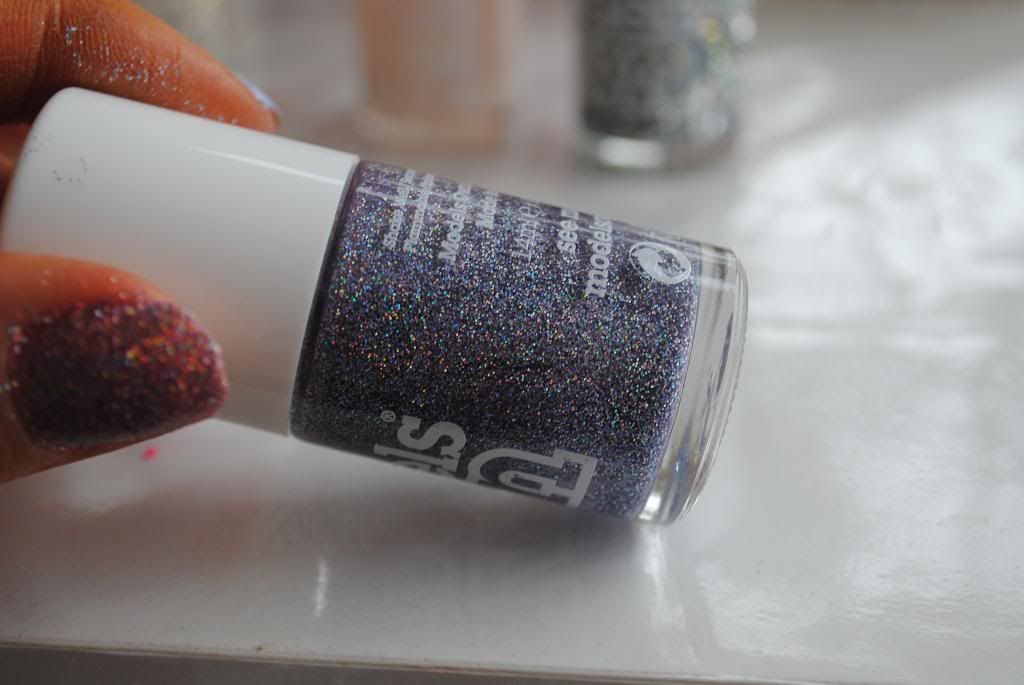 Bottom Image - L-R: Northern Lights, Jack Frost over Beth's Blue, Southern Lights, Snowflake over Beth's Blue, Blizzard over Beth's Blue
I've never really been one to jump onto the bandwagon when it comes to new nail polish collections. As much as I would love to be drawn in to OPI's Minnie Mouse offering or Barry M's new range of Nail Effects, I tend to think I should save my money, as tempting as it would be to give in completely and splurge away my savings. Models Own is a brand I love, who constantly have new collections (Beetlejuice and Mirrorball ring any bells?) but none of them have screamed 'BUY ME' so far. Until now. Enter Models Own's Wonderland Collection. As soon as I saw the promo images, I KNEW it had to be mine. It just screams winter wonderland - conjuring up images of Jack Frost (one of the aptly named polishes), Narnia and the Snow Queen, icicles and everything magical about winter.
I also loved how diverse the range is - it isn't simply a selection of the same glittery polish in different colours - it consists of Northern Lights and Southern Lights, two sparkly, fine glitters that are mainly pink and purple, with multicoloured glitter. They remind me very much of one of my all-time favourite Models Own polishes, Juicy Jules - completely gorgeous. Then there's Jack Frost, a fine iridescent glitter with blue flecks, Snowflake, an absolutely divine clear polish with beautiful iridescent flakes (my favourite) and Blizzard, your usual Mirror-ball/Ibiza Mix-type polish, mainly made up of silver with dashings of blue thrown in. As you can see in the bottom image, I am currently rocking ALL of the polishes and I think they look completely awesome together. They also go really well with Models Own Beth's Blue - but I can't wait to try out more colour combinations. I am completely in love with this range and am so glad I bought it. Models Own polishes are such a brilliant quality, you really can't go wrong at a fiver a pop. I bought the entire collection online for £20, which includes a free top-coat, but you can buy them individually online or at Boots.
Have you given in to the Models Own Wonderland collection? What do you think to it?