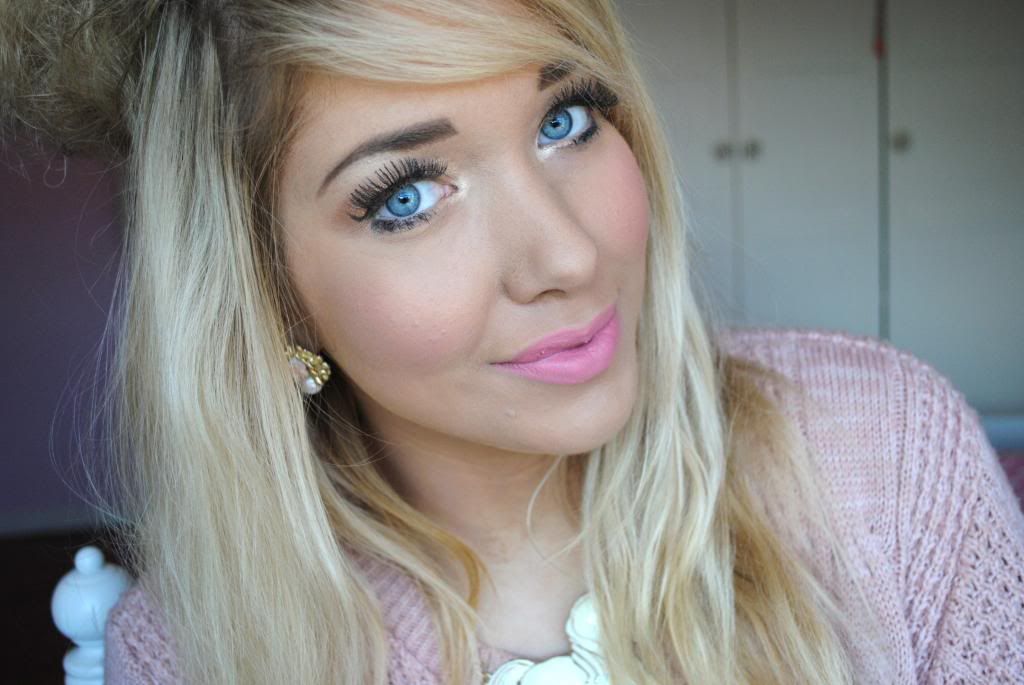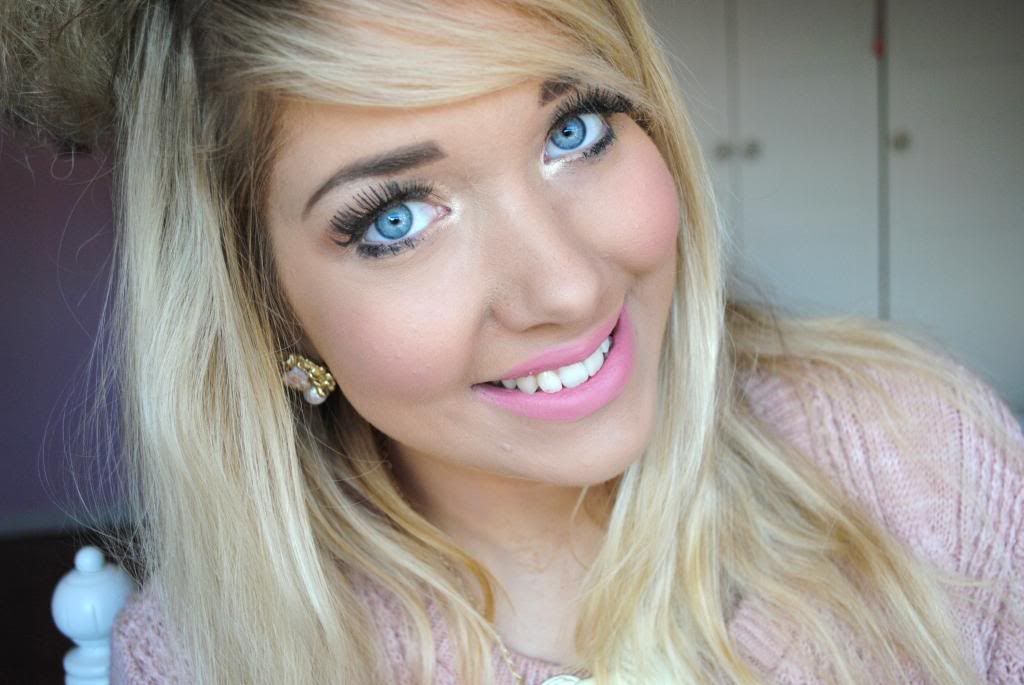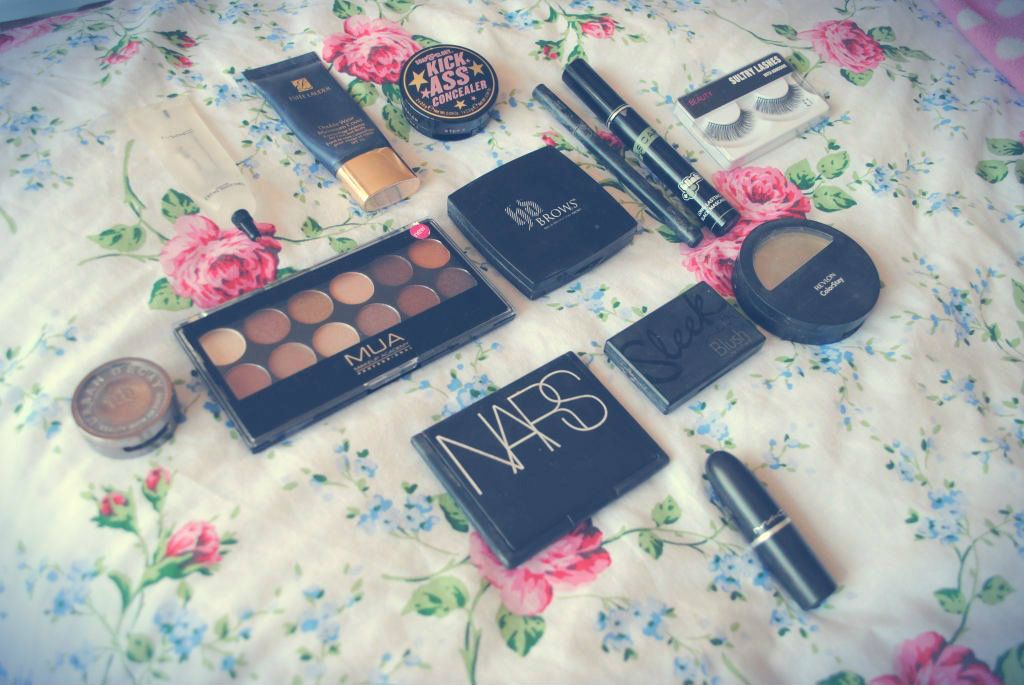 My everyday face: MAC Matte Primer, Estee Lauder DW Max Cover Foundation in Medium/Deep, Soap & Glory Kick Ass Concealer, Urban Decay Eyeshadow in 'Half-Baked', MUA Heave & Earth palette, HD Brows in Bombshell, Soap & Glory Supercat Eyeliner, Blink + Go Mascara, Primark 'Fluttery' Lashes, Nars 'Laguna' Bronzer, Sleek Blush in 'Rose Gold', Revlon Colorstay Powder in Medium, MAC Lipstick in 'Please Me'
I thought it was about time I did an 'Everyday Makeup' post, so you can see just how much makeup I slap on my face on a daily basis! I love reading these types of posts because it's interesting to see what products a blogger uses to paint their face each day/how much/little makeup they wear. I will openly admit I wear a fair bit of makeup most days, because I love looking 'made-up'. No hint of 'barely there' or the 'natural look' in my makeup draw, thank you very much!
So yes, this is honestly what I put on my face 99% of the time. I love MAC's 'Matte' Primer because it really does make my skin matte and it gives the perfect base to apply my foundation (I actually prefer it to Benefit's Porefessional - it's cheaper too!) I then apply my Estee Lauder Maximum Cover foundation with a stippling brush, only using a tiny bit and building up if I want a more full coverage (although, to be fair, the tiniest bit of Max Cover is pretty damn full coverage), and I then follow by popping some Soap & Glory concealer under my eyes to brighten those awful bags up. In terms of eyeshadow, I pretty much always wear Urban Decay's 'Half-Baked' all over the lid, with either a darker MAC eyeshadow, or a darker shadow out of my 'Heaven and Earth' palette. I also use the lightest colour in that palette to highlight under my brows and I pop a teeny bit in the tear duct of my eyes to brighten them. I use Soap & Glory's Supercat Eyeliner, which I love SO much, it's so easy to apply. I'll then pop my favourite falsies from Primark on and give them a coat of Blink + Go Mascara. Usually whilst I'm waiting for my lash glue to dry I'll do my brows with my trusty HD Brow kit. Finally, I'll apply some Nars 'Laguna' bronzer on my cheekbones to contour, some 'Rose Gold' blush from Sleek on the apples of my cheeks, seal with some Revlon powder (I always put it on after bronzer/blush to seal the whole look) and then apply my go-to lipstick for everyday; 'Please Me' from MAC. I just love, love, love it!
Are any of the products I use everyday in your everyday makeup bag too?