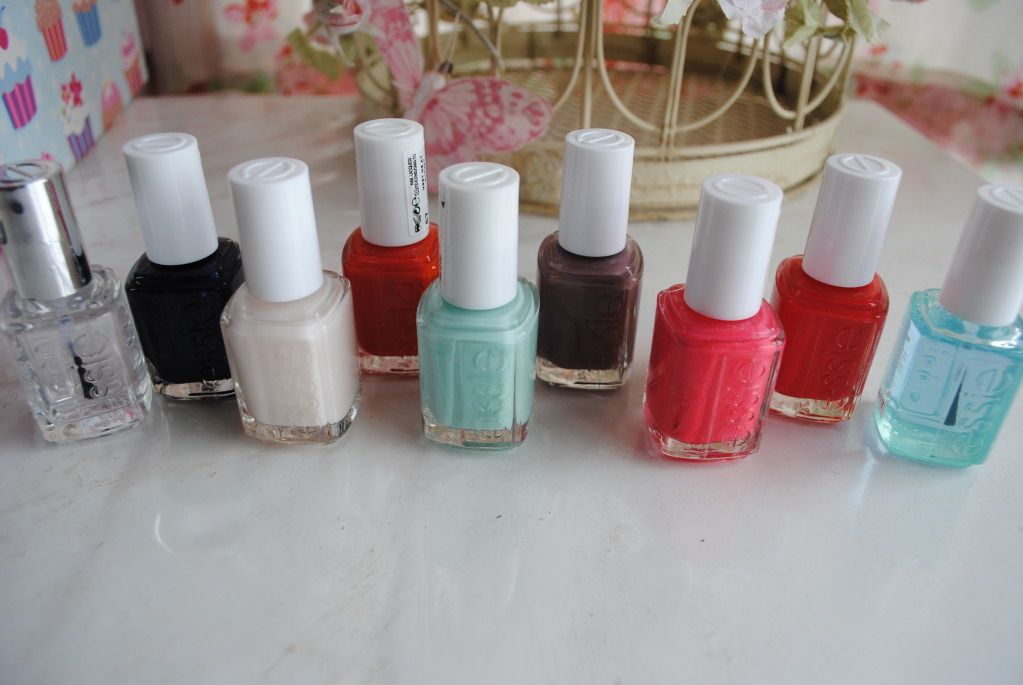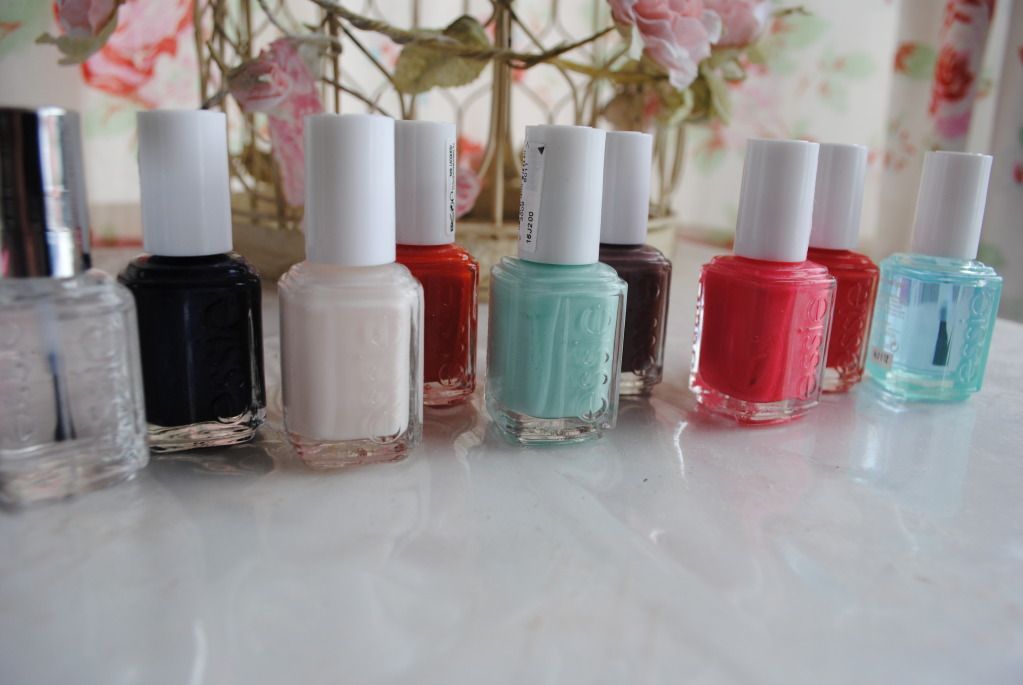 Essie Nail Polishes* - ASOS
I was sent some Essie nail polishes to review a while back, and considering I had never previously tried the brand before I relished the chance to try something new. I'm addicted to painting my nails and had heard great things about Essie so felt the need to add the brand to my ever-expanding collection!
I apologise in advance for not swatching all of the colours above - if you're interested in seeing them in more details then let me know - this post is just a little review of the polishes in general, and is probably going to end up being a complete gush-athon over how much I adore Essie's nail polishes. Seriously, I do. Yes, I was sent these, but MY GOD, they're good. I actually think I prefer them to my ultimate faves, Models Own and Barry M. Why? Because they're so nice to apply - they come with a big brush which spreads the product evenly and is just a pleasure to use (I know that sounds ridiculously lame, BUT, you know when you get a cheapy nail polish and the brush is god awful?! This is the direct opposite of that. Heaven). They're also so opaque - you could probably get away with just one coat for the majority of these colours, although I do like to apply two. They dry quickly, and amazingly enough - they LAST. They last so well - I'm not entirely sure if they've involved pixie dust or some other magical element to make these polishes so damn indestructible, but I've gone a good week and a half without getting any chipping using Essie. I'm so impressed with it.
However, there is a little downside to these polishes. The price. You know me, I think a splurge is getting 2 for a fiver at Barry M. These are a bit more on the pricey side - I'm talking £8/£9 a pop (compare to £2.95 for Barry M or a fiver for Models Own). Okay, they're not extortionate, but when you love buying nail polish as much as I do it can start to add up a fair bit. They are readily available at Superdrug and ASOS though, so that's always a bonus. Would I go out and buy them? Definitely, as they're so worth the money. I just won't be getting one of every colour (unlike my Barry M collection, ahem!)
Have you tried Essie's polishes? What do you think?