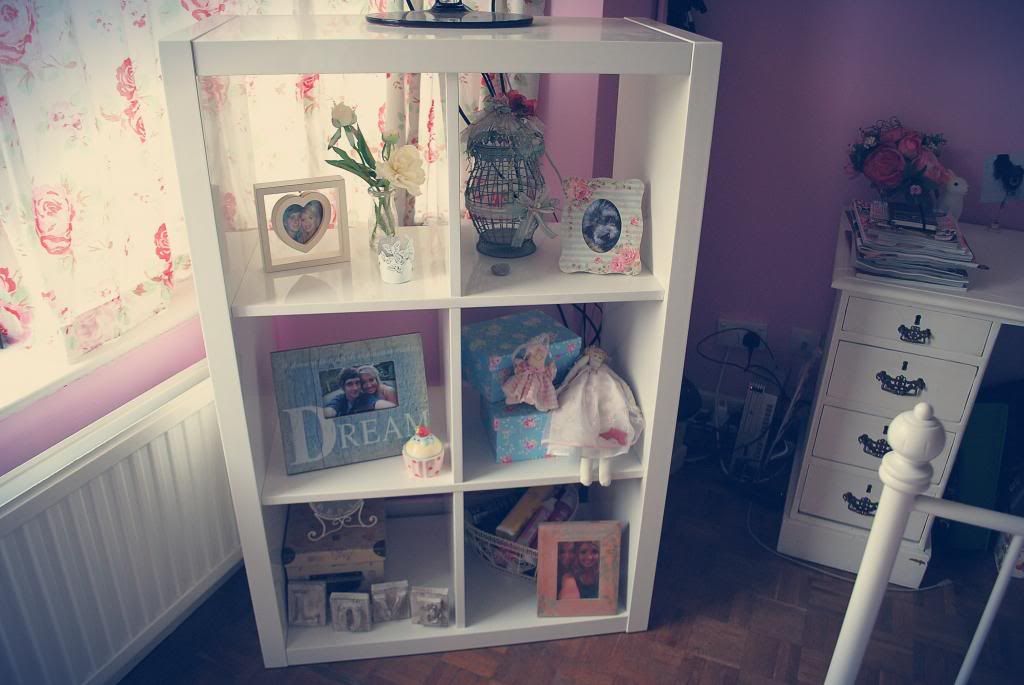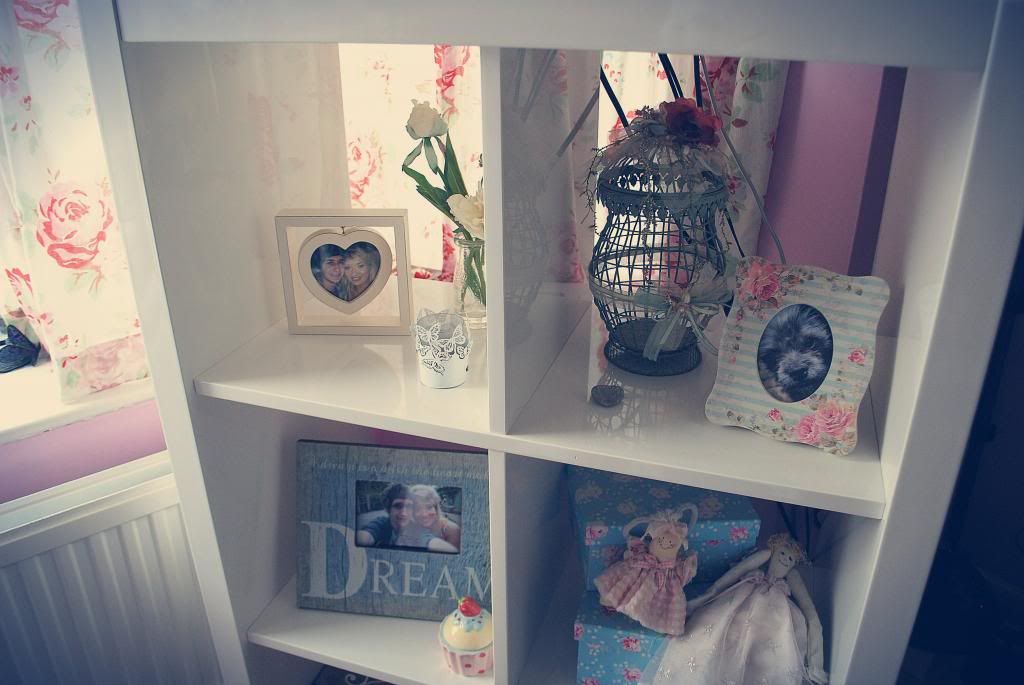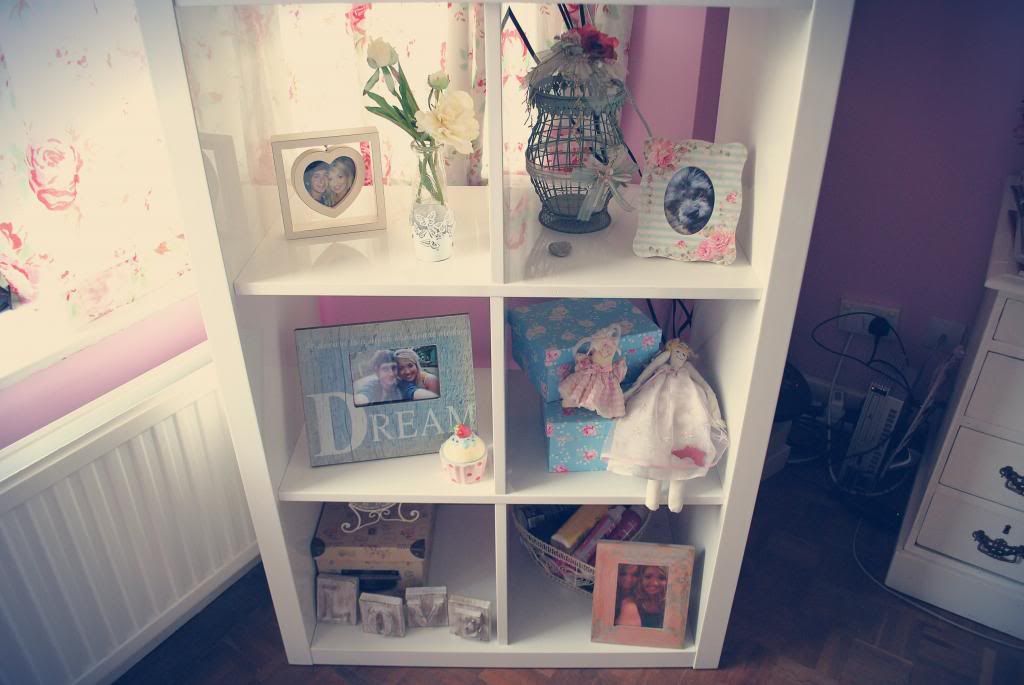 I'm a little bit obsessed with interiors. If I'm not spending my money on clothes or makeup, I'm spending it on things to make my room look pretty. A couple of years ago I decided I wanted to make my room 'perfect' - I already had the Cath Kidston wallpaper, some of the knick knacks and the curtains, but I needed new furniture, a rug, and lots and lots more 'pretty things' to make it my own.
I adore clean, white furniture, floral patterns and blue and pink, so I based my room around those things. I painted some of my furniture white, and bought some new furniture (I was well overdue a new wardrobe), as well as buying countless picture frames and rose garlands to spruce things up. But something wasn't quite right - my room didn't seem 'finished'. Something was missing.
Then, a few months ago, the lovely people at
Fashion for Home
contacted me about reviewing one of their products. As soon as I spied the
Mipuro Shelving Cabinet
I knew it was exactly what I was looking for. I'd been wanting something to replace the scruffy pine box that featured my television, picture frames etc., that I hadn't quite got round to painting white, and this seemed perfect.
Delivery was great - they specified the time they would be arriving, rang before they came and when we opened the box everything was as it should be. If there is one thing I've had a nightmare with in the past its furniture deliveries - but this was entirely painless. Putting the shelving cabinet together was easy peasy - well, so my boyfriend says, I didn't really do much to help. It only took him about an hour or so, maybe even less, to put together, and there weren't any of the usual flat-pack disasters - it all went really well.
So - what do I think to the shelves? Simply put; I absolutely love them. The first thing I noticed when I saw the shelves all put together was just how sturdy, weighty, and solid they were. I've seen similar shelving units before, for a somewhat cheaper price, yes, but none that compare to the quality of this. My sister actually has some similar shelves from Ikea (I know - when I first saw these shelves I immediately thought Ikea too) but when you actually compare them both they are NOTHING like each other. Fashion for Home's shelves are such good quality, so sturdy and solid, whereas Ikea is always a bit flimsy and, let's face it, not very sturdy at all. Also, the finish of Fashion for Home's shelves is amazing - it's high shine and just looks really high quality and pretty.
I am SO pleased with these shelves - they've completely perfected my room and I've loved filling them with lots of pretty pictures, knick knacks etc. I actually sit my television on top of them and it's perfect viewing height - very handy. These shelves are great because they can be positioned vertically or horizontally too. I love them!