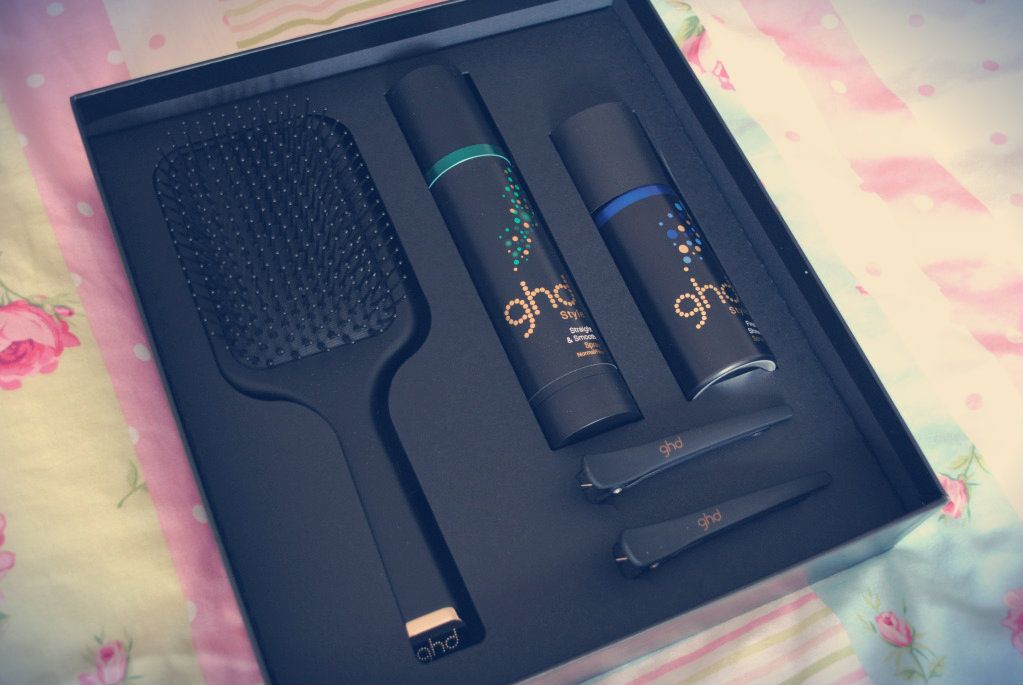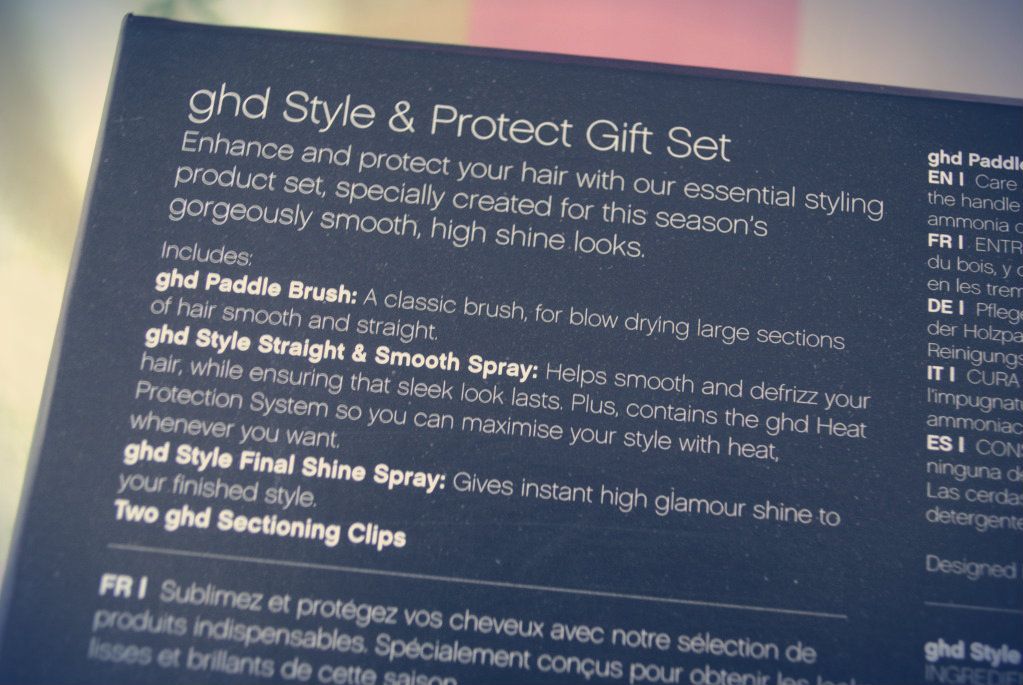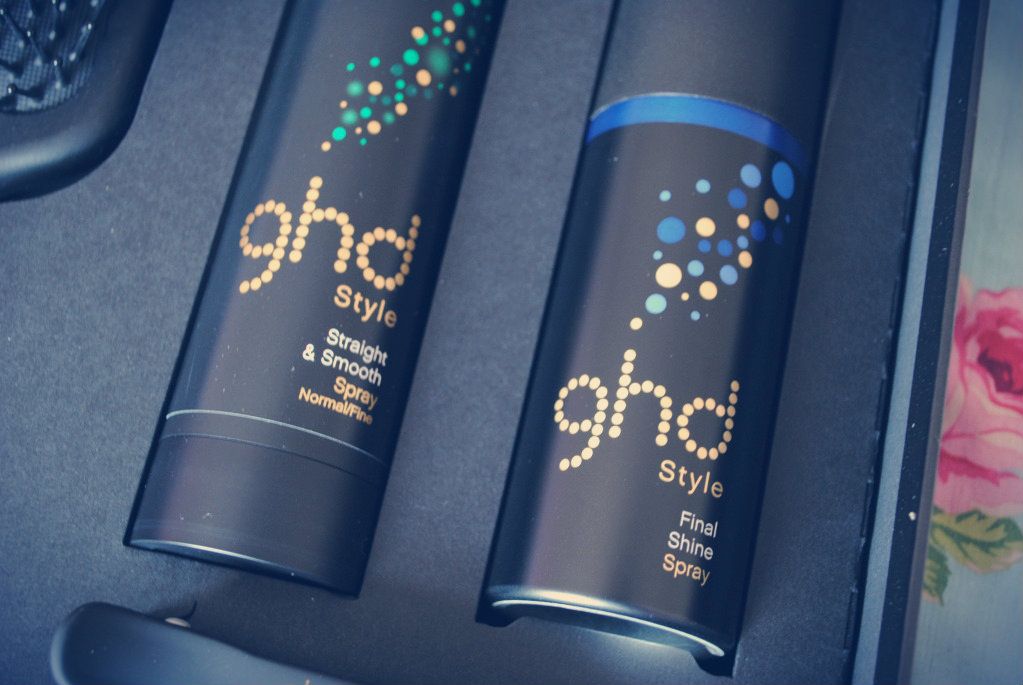 With the Christmas season quickly creeping upon us, gift sets and potential presents for ourselves (ahem Santa - I've been a good girl, I promise!) start to spring to mind. A while ago I was sent this luxury ghd Style and Protect gift set to review, and what better time to review it when present-buying time has finally arrived?
The gift set comes beautifully packaged in a sleek black box, typical ghd-style. It screams expensive and luxury and therefore is definitely a 'wow' gift. It comes with a big paddle brush, some sectioning clips, and a bottle of Straight & Smooth spray and Final Shine spray.
First of all - I can't stress how much I am in love with the paddle brush. Never before have I had a love affair like it - I'm wondering what I've been doing with my life relying on the likes of Denman and Tangle Teezer (although, I do still love you both, even if you have become somewhat neglected). This brush just works magic. My hair is notorious for being difficult, loves getting knotted up and tends to run for the exit whenever a hair brush is in sight. But not with this baby - I think they must have added pixie dust or something when they made it because what it does to my hair is just magical (yes, just call me cheesy-mc-cheeserson). And that's just brushing! This is also my new saviour when it comes to backcombing. Whereas before I'd always relied on Denman, this brush knocks its socks off. It makes backcombing so quick, easy and painless. I want to marry this brush. Go get it. Now. It'll change your life (or maybe just your hair's life, but it's kind of the same thing).
I must say my opinion on this gift set is completely overshadowed by my adoration for the paddle brush, but nevertheless, I'll persevere and let you know about the rest of the products. The Smooth & Straight spray is good - it's not amazing, it doesn't work miracles, but it does help straighten my hair and it also protects it from heat, which is always a bonus. The shine spray is great - I always use this if my hair is looking a tad frazzled after too much back-combing - and it DEFINITELY makes a difference. The sectioning clips are... well, they're sectioning grips... but they're a nice little extra and really complete the gift set.
So, what do I think to the gift set? I think it's great. I think it would make a perfect gift for the hair-straightening obsessed woman, or if you know someone getting some ghds (or other branded hair straighteners) for Christmas, it'd be a perfect present to go along side that. However. I should really reiterate that ghd is a luxury brand. This gift set ain't cheap. It'll set you back £39, but if you have the cash or want to really splash out it's definitely worth the money. It's definitely a gift that'll impress, that's for sure!