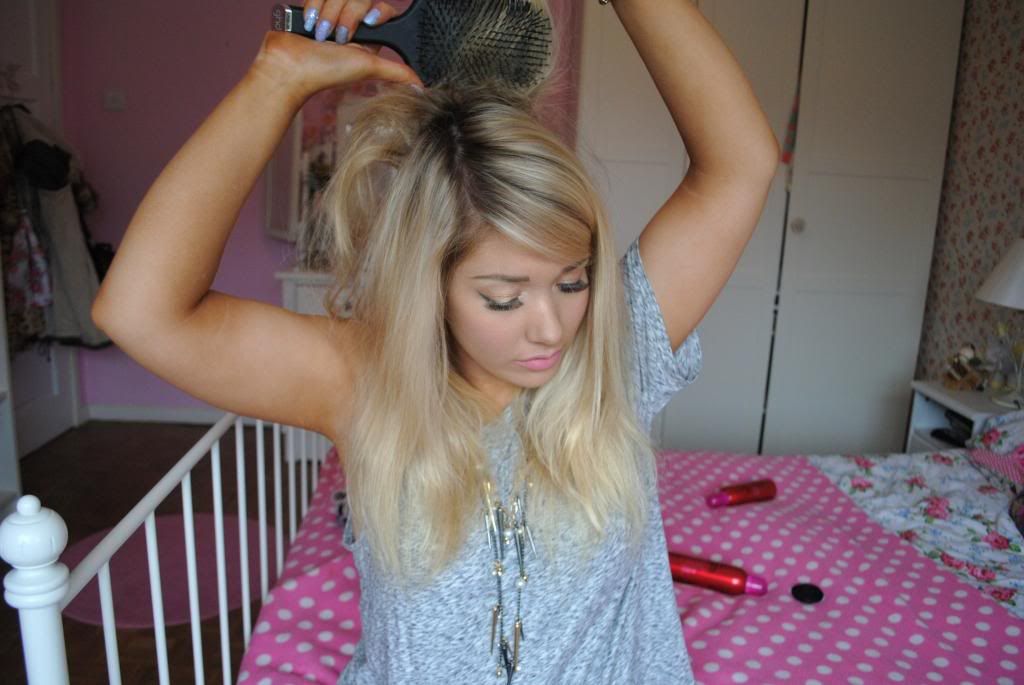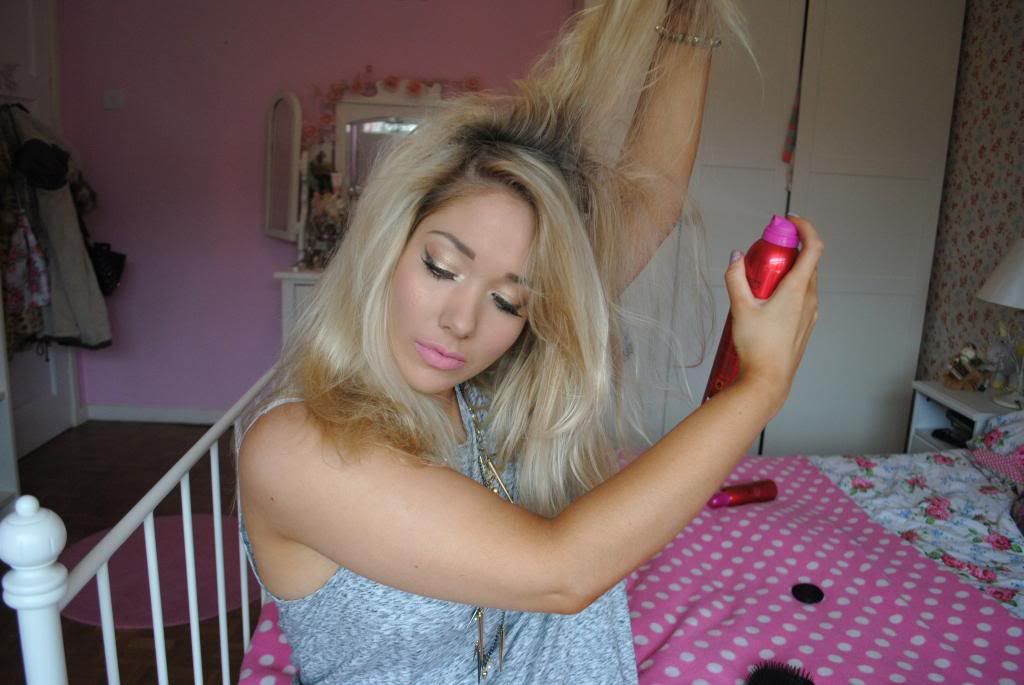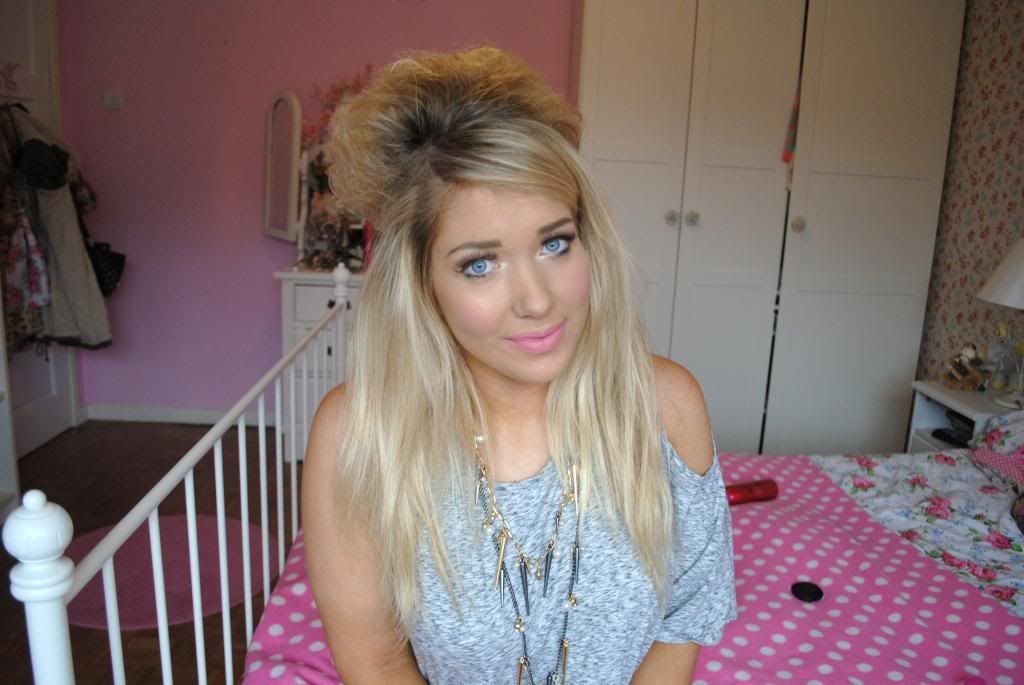 I tend to get a lot of compliments/comments about my hair, so I had been debating doing a little 'tutorial' of sorts on how I do it most days. I was then asked by Company magazine to do a step-by-step guide on how I create my beehive for their Company Weekly Edit, and I of course jumped at the chance! The Company Weekly Edit is basically a cute little magazine app jam-packed with beauty, fashion and lifestyle bits and pieces, and seen as Company is one of my absolute favourite magazines I am incredibly proud to have been asked to feature! You can download the app here -
https://itunes.apple.com/gb/app/id562217418?mt=8
Of course, I chose to take these pictures when my hair was in desperate need of a root touch-up so I apologise profusely for any offence they might course (to reassure you, I have since had them done, phew). The first image is what my hair looks like when I don't do anything with it. Well, I might have brushed it a bit. Anyway, it's flat, it's boring and a little bit wavy. I don't straighten it, through pure laziness (as well as lack of swanky GHDs) so it doesn't take me that long to do my hair. I hate having my hair flat so I pretty much ALWAYS backcomb it - I use my trusty GHD paddle brush, and back-comb at the roots, adding hairspray (Schwarzkopf got2b Collagen Lift stuff is amazing) to each bit of hair I backcomb - it's important to spray from the back so that the hair stays up.
After I've done that, I'm left with the middle image - nice, big hair. It looks nice enough like that, but I prefer to then create a bit of a 'beehive' (although I never really do a 'perfect' beehive, something about my hair is always a bit off-centre and messy, how I like it!) I get some LARGE bobby pins/hair clips (I get mine from Superdrug - they are SO much better than the 'normal' sized bobby pins, you only need a few and your hair will stay perfectly in place) and start pinning the beehive into place, lifting my hair to add volume as I go. Hairspray is also key here - I tend to keep spraying, pinning and rearranging until I'm happy with how it looks.
Then I gently backcomb the rest of my hair a little bit to make it look fuller, and seal the whole look with my GHD shine spray (all that backcombing and hairspray can leave your hair looking a tad frazzled - this baby sorts that out!) and voila! That's my hair finished in the bottom image.
If you just want a quick and easy guide on how I do this (without my ridiculously long ramblings) - go download the Company app! It's awesome, promise!