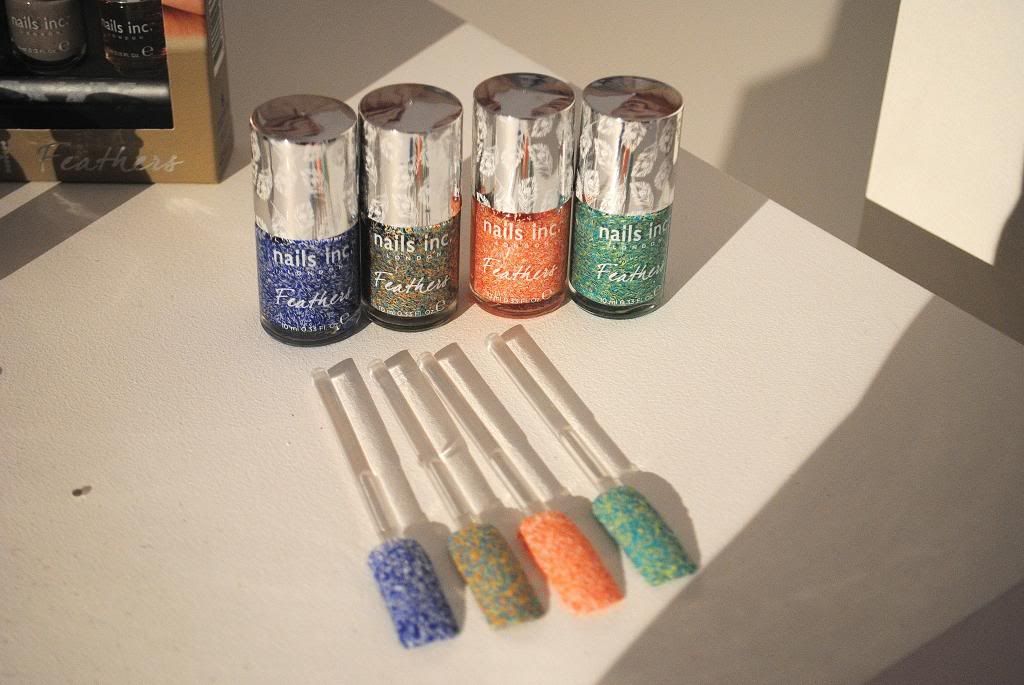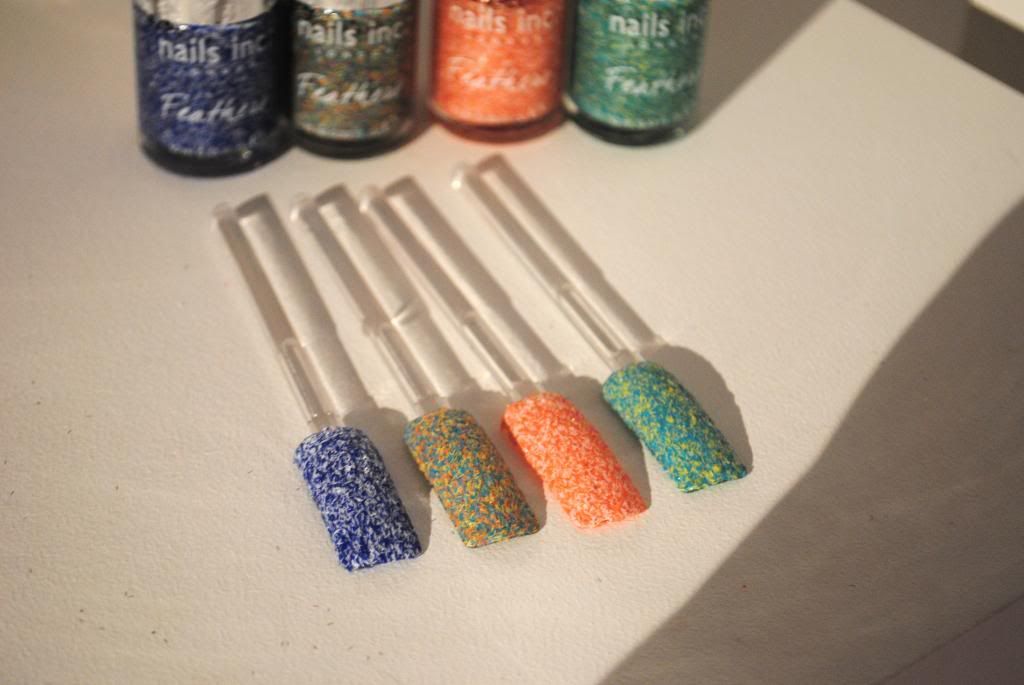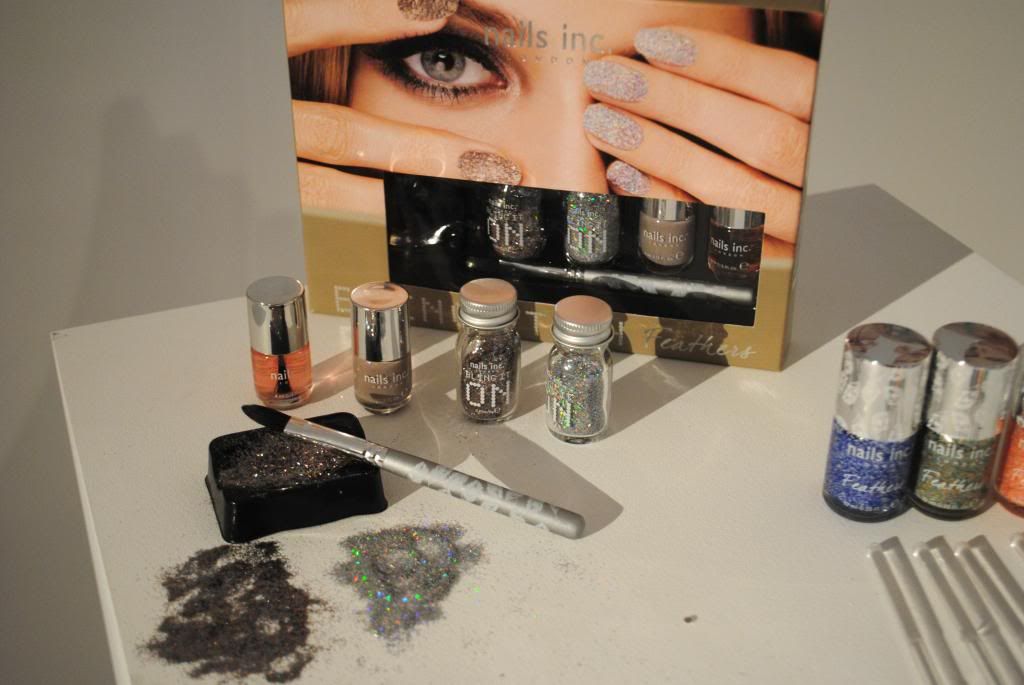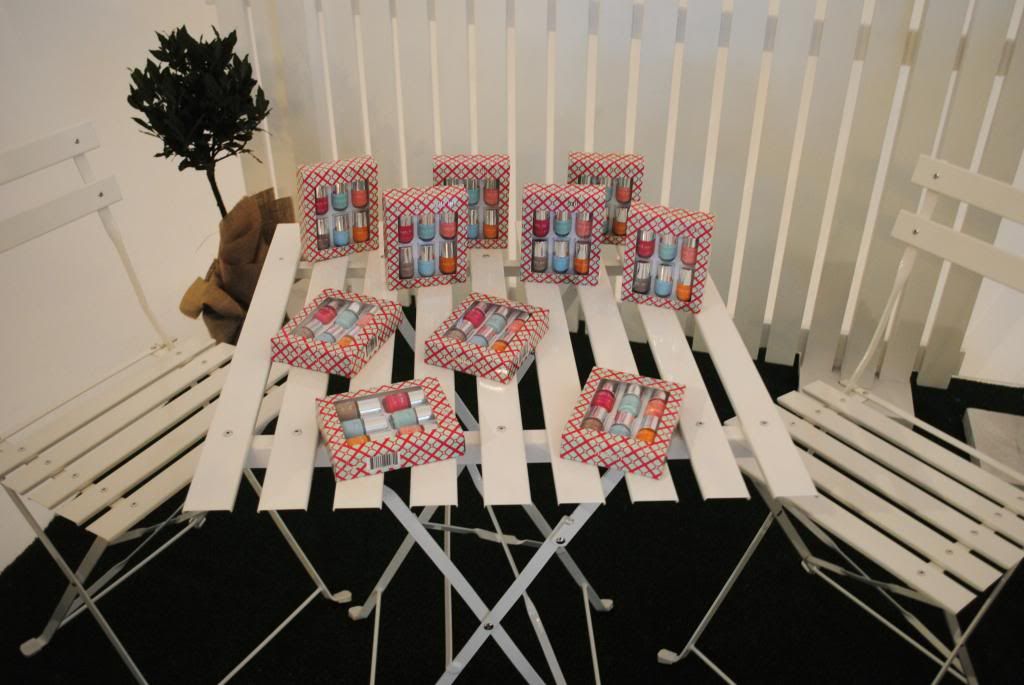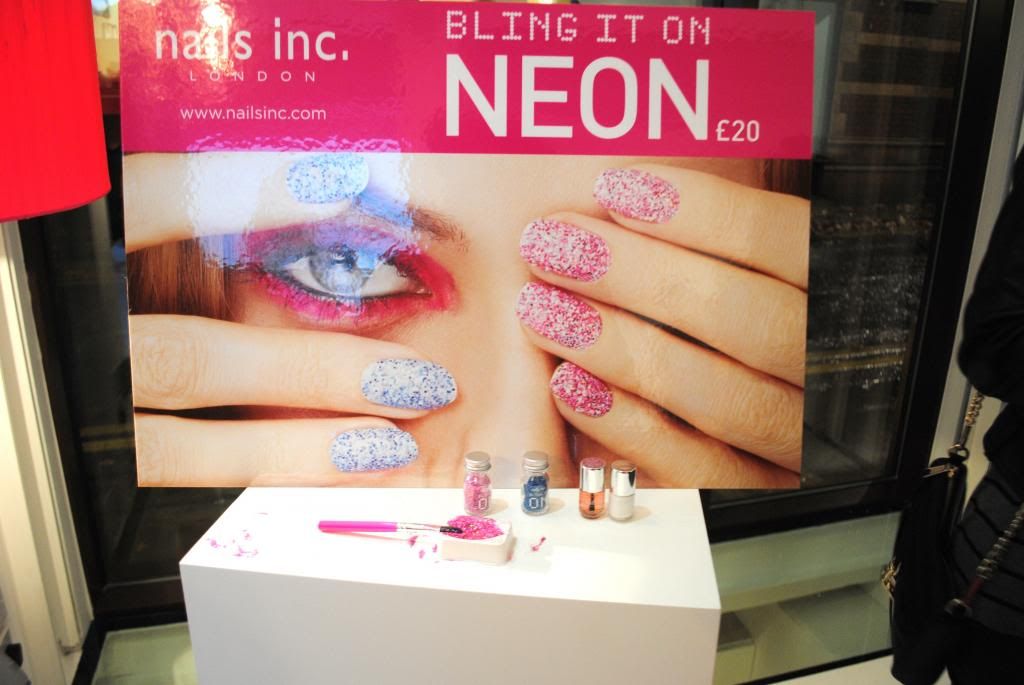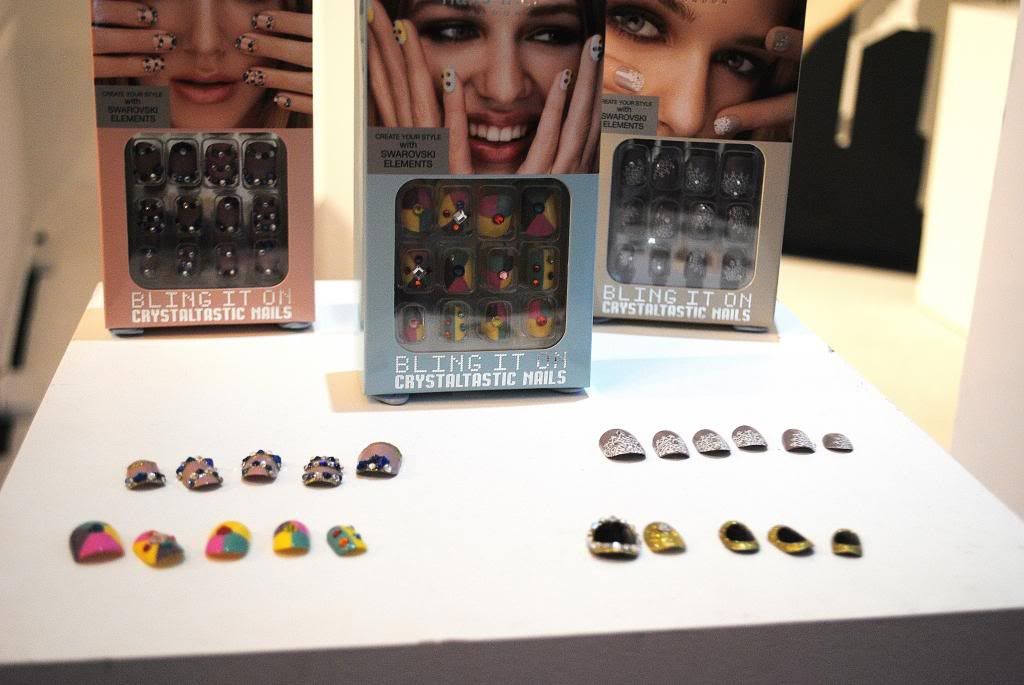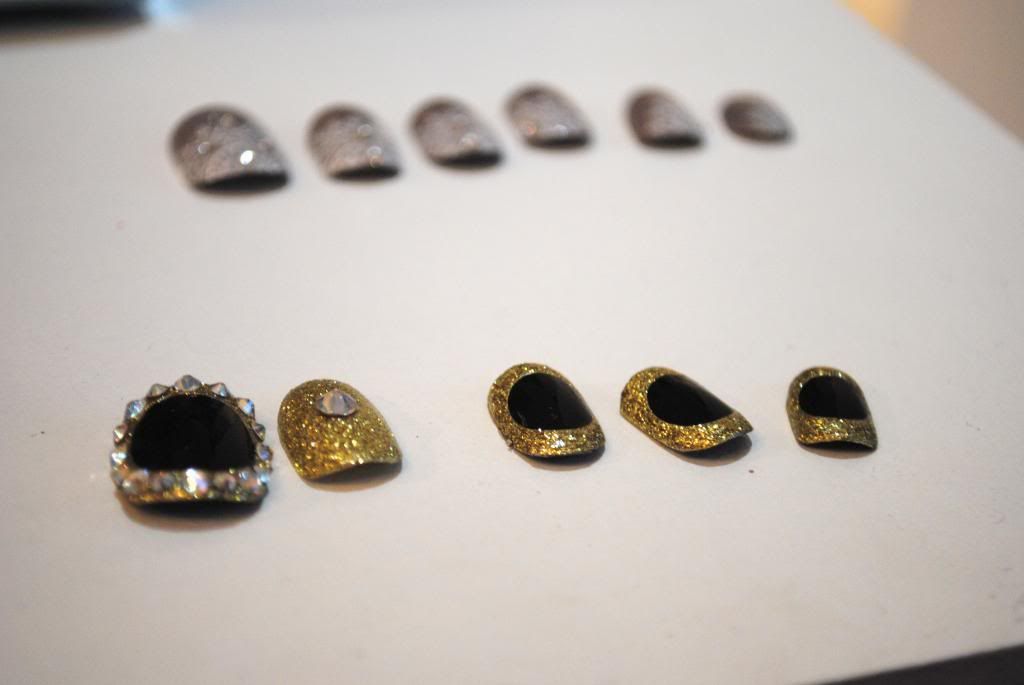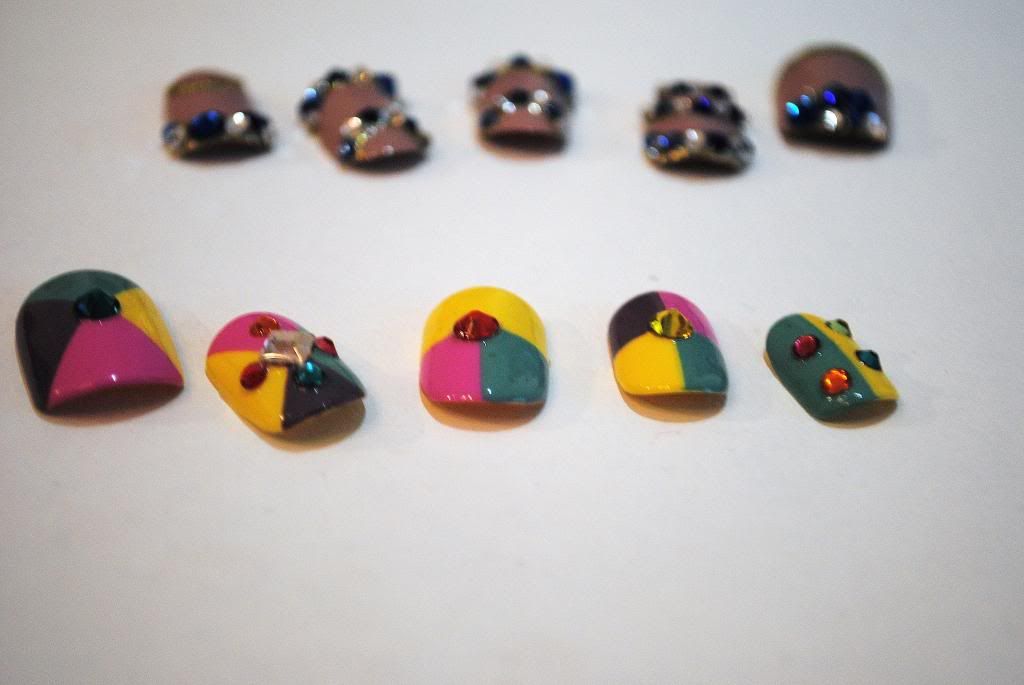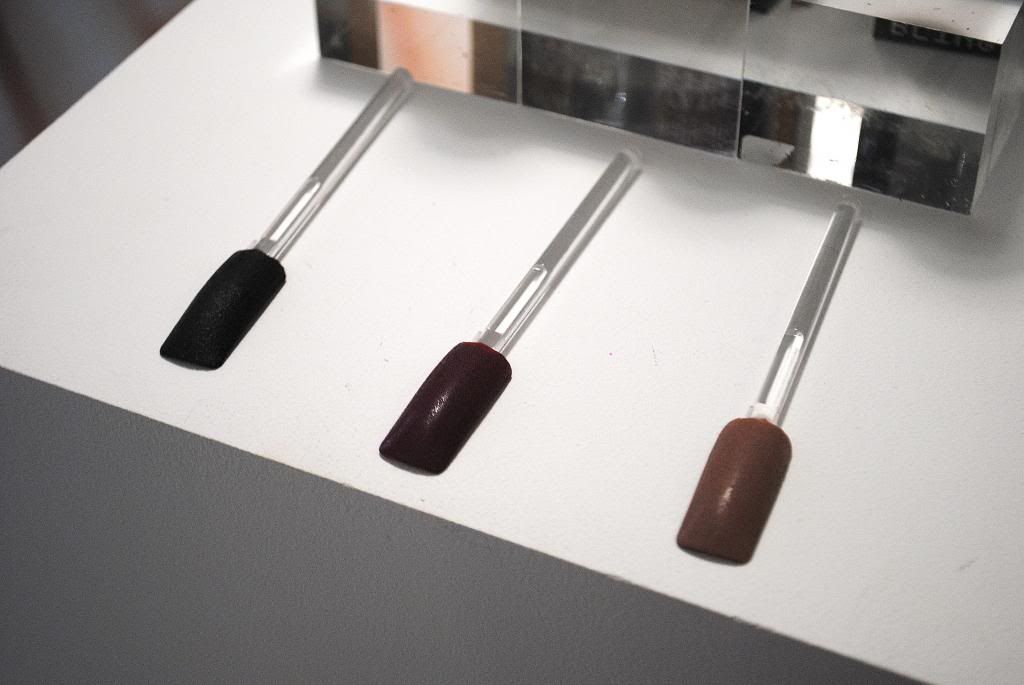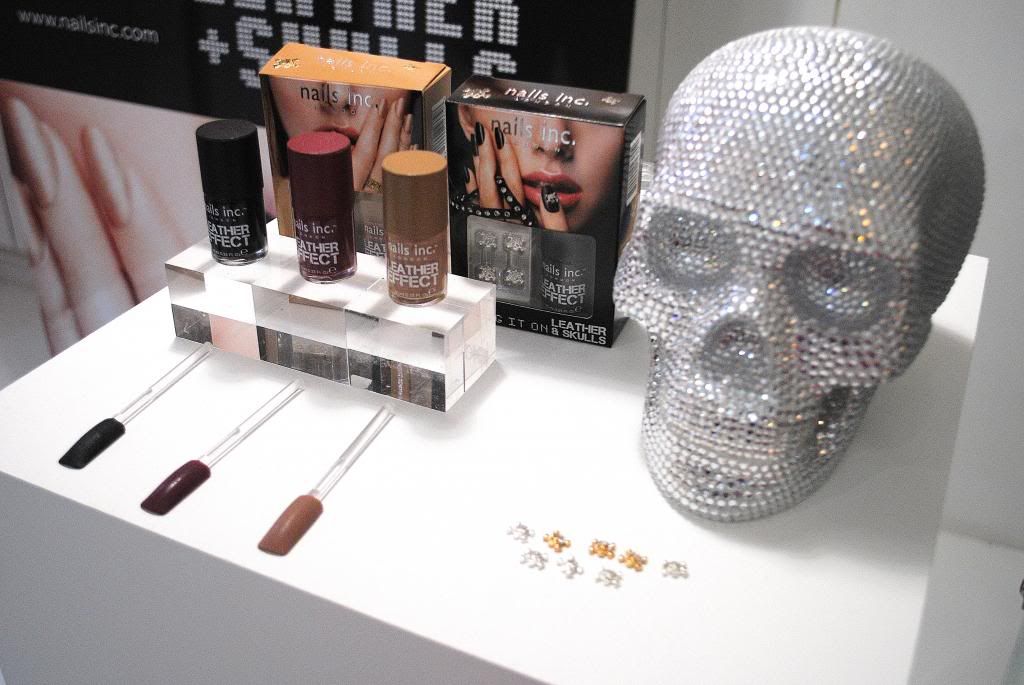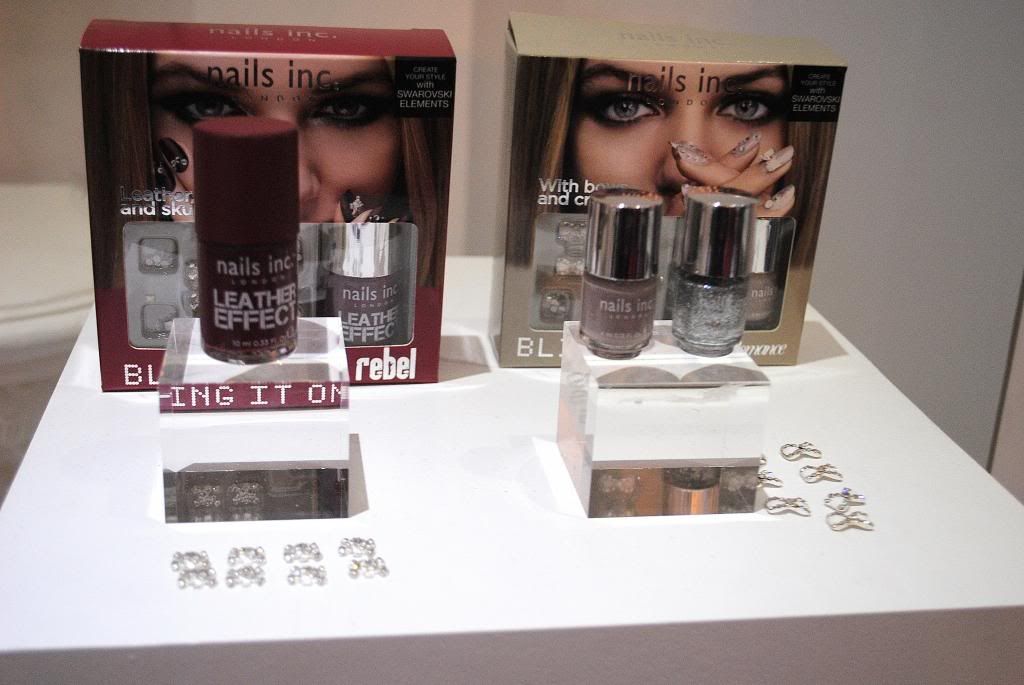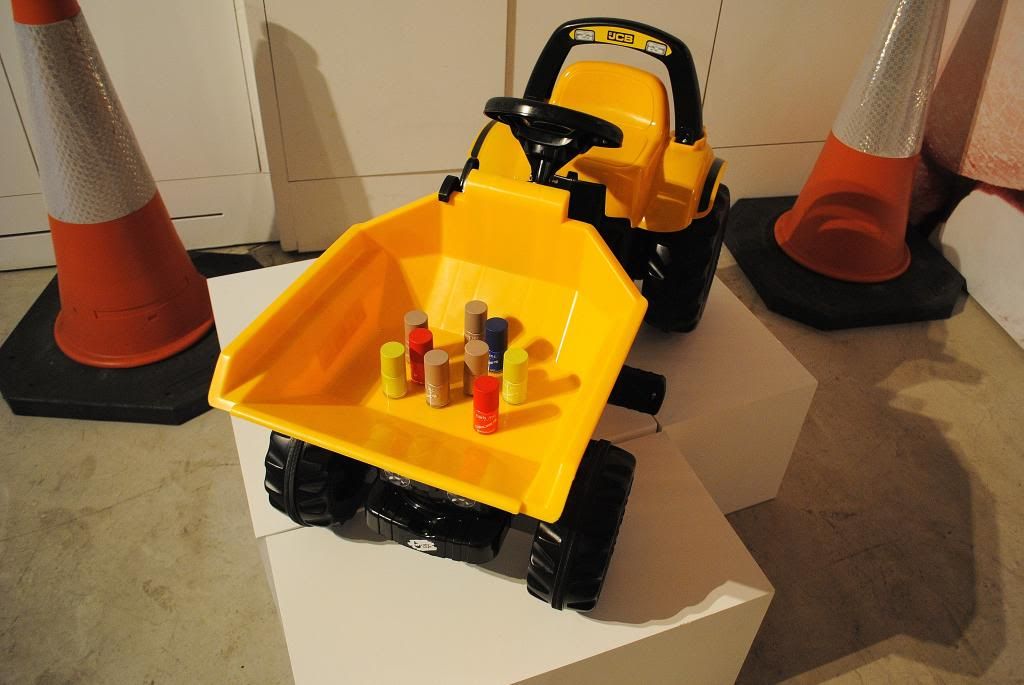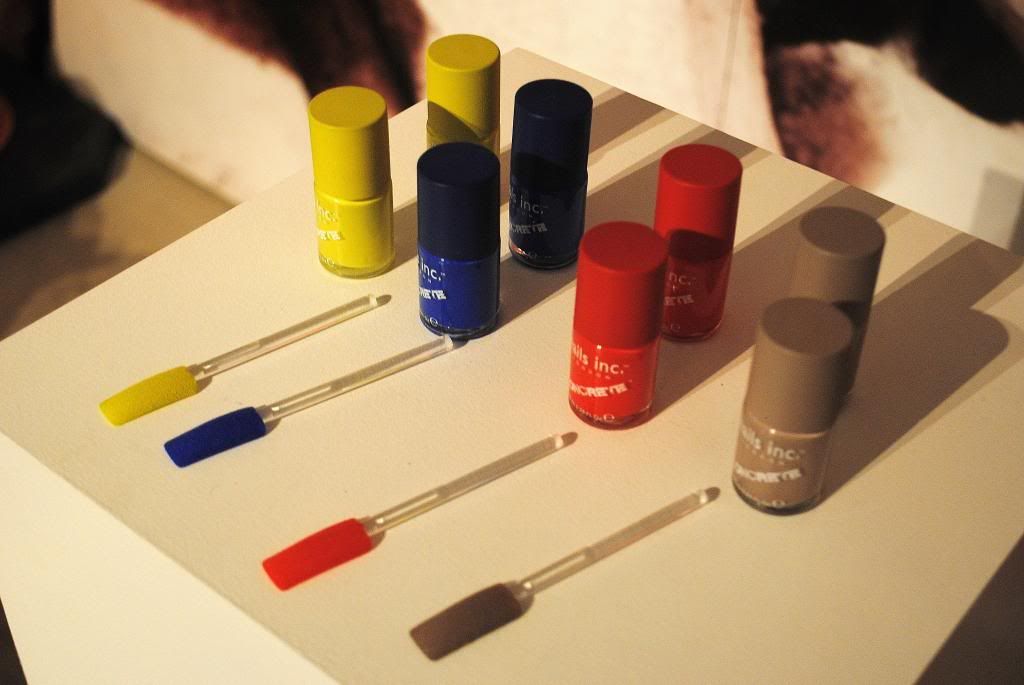 Last week I attended the
Nails Inc.
event in London, and was given the opportunity to view the new and upcoming nail launches and collections. I didn't really know what to expect - all I really know of Nails Inc. is from freebies I've got with magazines, so I was keen to see what all the fuss was about. All I can say is - I was seriously WOWED by what Nails Inc. had to offer. Seriously. They've taken nail art/effects to a whole new level, and I was so excited looking around at all the new collections. I honestly want everything (hence the ridiculous amount of images above!)
As well as the usual pastel releases for Spring/Summer, which are launching in March 2013, there was also a wealth of exciting new revolutionary polishes that will get nail junkies (like myself) completely in a spin. As I was going around the event I found myself opening gasping and 'oohing' and 'ahhing' over the products... they're just so cool. A key theme for Nails Inc.'s new launches is definitely texture - smooth shiny nails were no where to be seen, and in fact almost all of the new polishes being released are really interesting to touch.
First I laid my beady eyes on the feather polishes - these are so amazing and look like little multi-coloured feathers on your nails. They feel a tad rough to touch but that's all part of the package. I think these will be amazing come summer at festivals or for a really boho vibe. They are being released in March and will be £11 each - which I think is seriously good! Next up - the 'Bling It On' glittery polishes. These look amazing. They've released new gift sets with them in as well as adding exciting new colours and textures - think bright neon pinks and 'feathery' sparkles. The feathery silvers are released in December, whilst the neon pink and blue set will be in shops come March - both retail at £20 each.
For those of us that shy away from attempting any nail art of our own, Nails Inc. are releasing some fab 'Bling It On' Crystaltastic 3D Press-On nails with Swarovski elements - seriously sparkly and fun. Talking of sparkle - another super exciting launch is that of the 'Bling It On' Leather & Skulls giftsets, which come with the uh-maz-ing leather-effect polishes and blingtastic skulls to glue on your nails for a touch of glam. I adore these sets - at the event I had my nails painted in the black leather-effect polish with a gold skull on my ring fingers - it looked FIERCE. Very, very impressed! These are launching in December, and will cost £19, so look out for them hitting the shops soon!
As well as these, some similar sets will be hitting the shelves in March - and I am seriously excited about getting my hands on them! They are the 'Bling It On' Rebel set - which features a gorgeous limited edition mulberry leather effect polish, silver skull embellishments and awesome studs and Swarovski crystals, and the 'Bling It On' Romance set - which comes with glittery polish, Porchester Square polish and blingy bows and Swarovski crystals. Both of these will be £25 each.
Finally, another up-and-coming release by Nails Inc. are the awesome 'Concrete' effect nails. Definitely not the first thing I think of when it comes to prettying up my talons, but a really cool and edgy way of getting into nail art and effects. I grabbed myself the lime green (came out a bit yellow in these pics, apologies!) to try out, and I'll be reviewing it for you all soon. I have a feeling it will look gorgeous come summer with a tan! These are also launching in December and will cost £12 each. Not bad!
Overall I am SO excited about all of Nails Inc's amazing new launches. I'm actually in awe of how many captivating new polishes and kits they're releasing - it's just so impressive. I don't think I've ever been this excited about a nail polish brand before, and I never expected it from Nails Inc., a brand which I've previously overlooked (and now hang my head in shame for!) I'm hoping to be featuring lots of Nails Inc. reviews on the blog soon, so keep your eyes peeled!