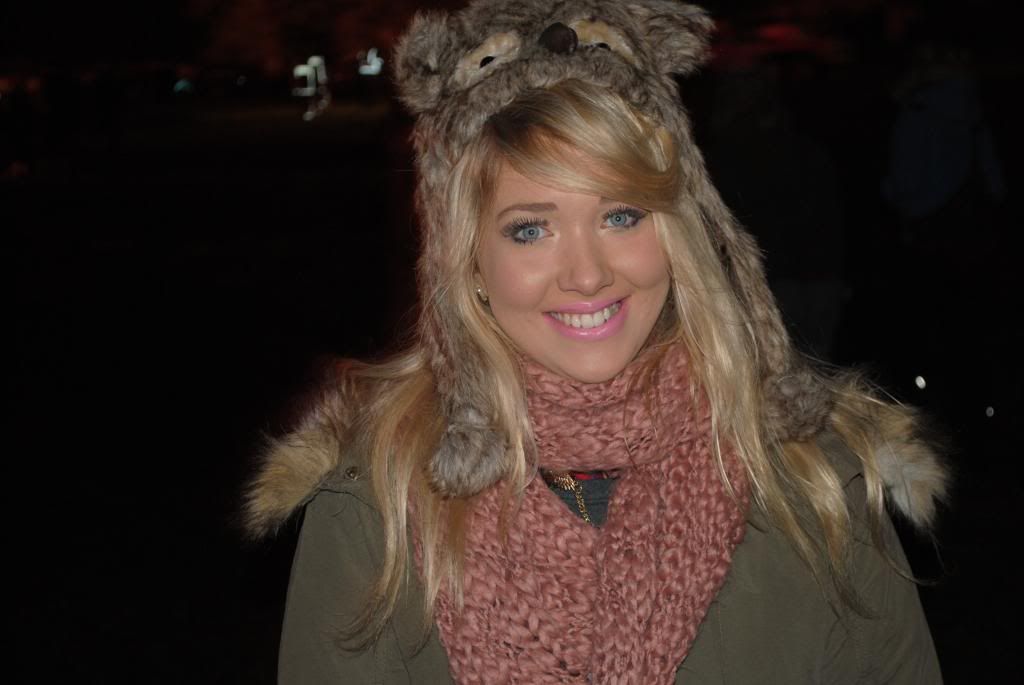 Thought I would do a little Bonfire Night post, seen as it's the fifth today! I celebrated Bonfire Night over the weekend, watching the fireworks in my town (they were nothing compared to some of the awesome fireworks I've seen on Instagram - but enjoyable nonetheless!) and then playing (safely!) with sparklers in the back garden. My boyfriend is a bit of a whizz with photography so we had a play around with the settings and took some fun pictures for you to see! I love the Angel/Devil pics we took - Tom basically set the camera up and then ran round drawing the image behind me - cool, huh? I thought so anyway!
In case you were wondering, my AMAZING owl hat in the top image is from Primark, I absolutely love it - reminds me of Spirithoods/the fox hat from River Island but was only about £6. My snood is from H&M, and my parka is from Matalan. Needless to say I was very snug, even though it was ridiculously cold outside!
What did you get up to this Bonfire weekend? Are you celebrating tonight?