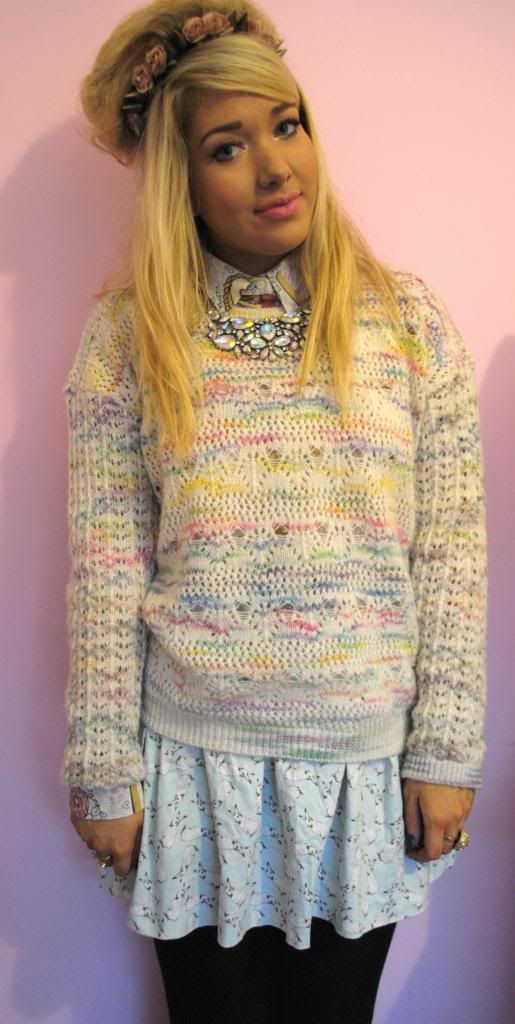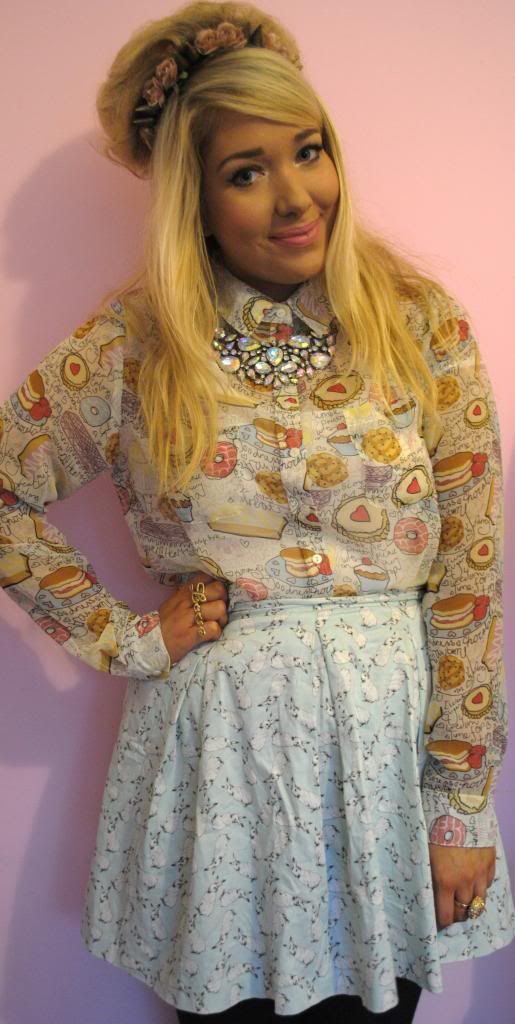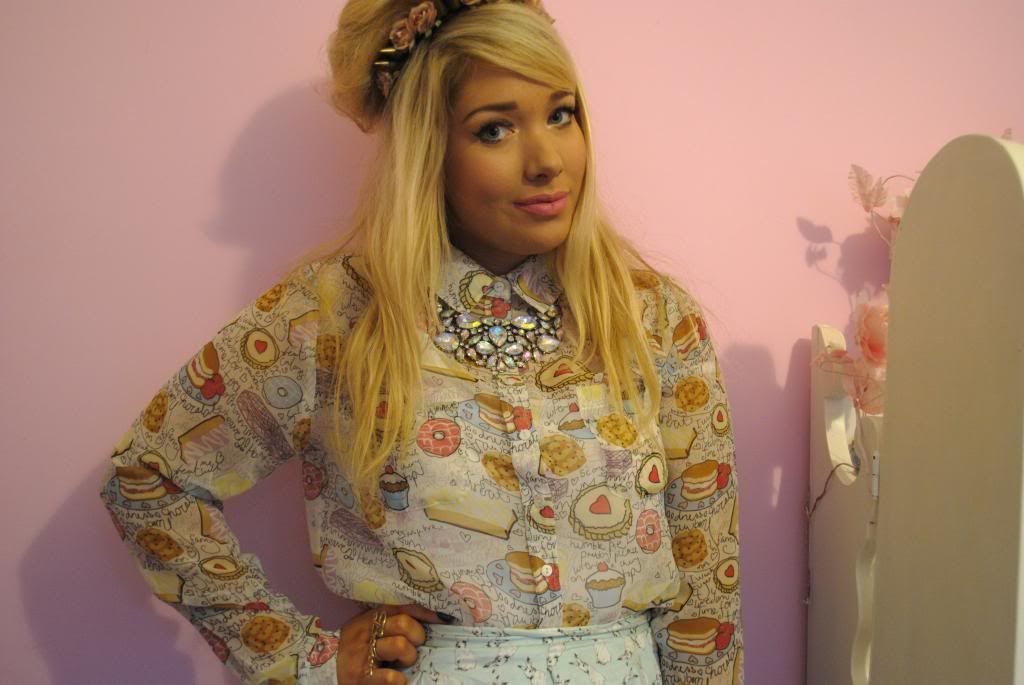 Apologies for not being quite so consistent with blog posts over the past few days. I've been in London a lot attending events, and considering it takes me two hours to get down to the big smoke, and I alllllways get the train back every night, it's been pretty hectic!
I wore this outfit a few days ago when I was having a 'I don't know what to wear' day. I tend to find these days are great for putting together really cool outfits! I love being creative with fashion, it's what it's all about afterall! I dug out my Topshop skirt and had a few ideas about what to pair it with, when I found this ASOS shirt in the back of my wardrobe. I've had it for absolutely ages, and I have NO idea why I haven't worn it sooner. It's the best shirt ever. Cakes, doughnuts, tarts and pancakes adorn the fabric, making this shirt scream cute tea party, and it immediately makes me think of Alice in Wonderland - so I think a skirt with white rabbits on goes pretty damn well with it really!
I have a ridiculous amount of blog posts lined up for you guys, I'm really excited about blogging at the minute! Also, if you didn't already know - I started a YouTube channel! It's quite daunting but I'm keen to get posting more videos and I'd really appreciate your feedback! My channel is
here
if you'd like to check it out, you're more than welcome to subscribe!