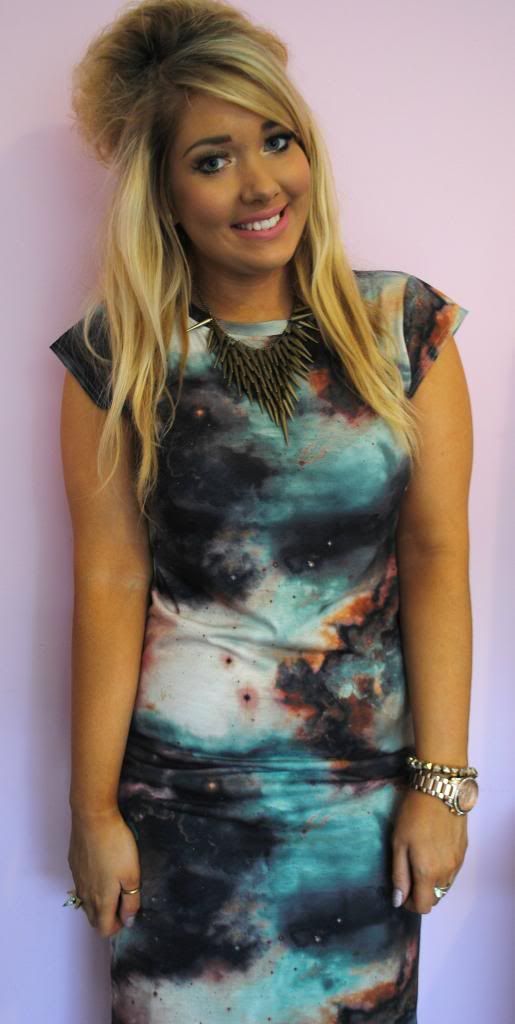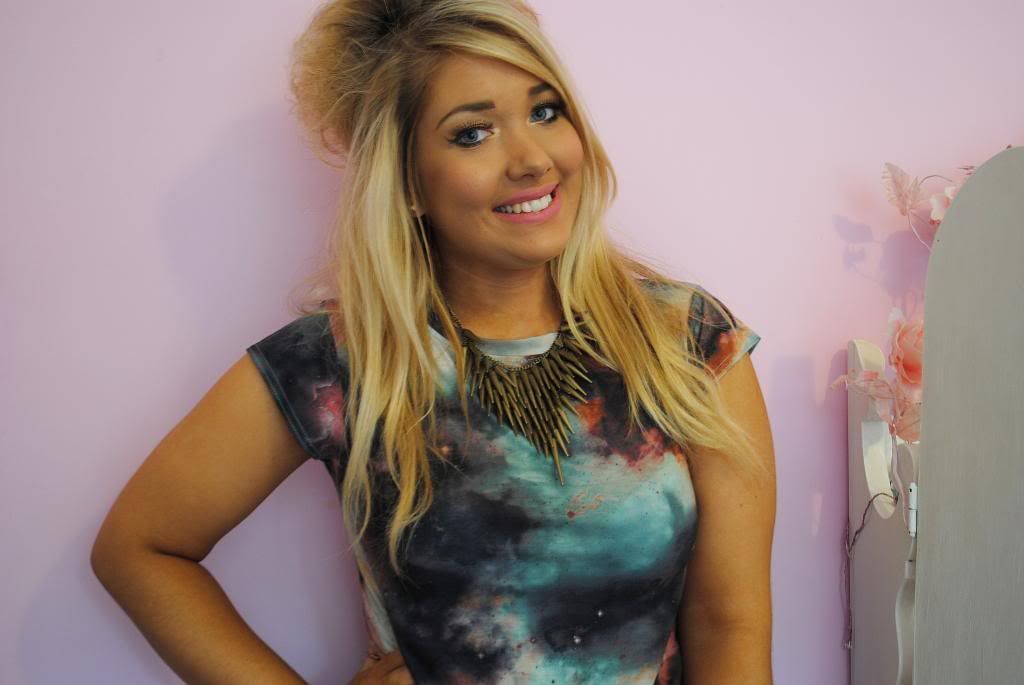 Galaxy Midi Dress: River Island
Spike Ring: Rock 'n Rose*
I hope everyone had a fab Halloween yesterday! I hadn't planned on going Trick or Treating (I usually go with my younger relatives each year - any excuse!) but got dragged out last minute and was a bit gutted I didn't dress up. I am DEFINITELY doing a scary doll costume next year, and going all out. I love Halloween.
I can't quite believe it's November. Christmas is literally just around the corner - I even bought Christmas diet coke earlier - a sure sign holidays are coming! I'm so excited. I love everything about this time of year - the weather, getting excited about Christmas, and, what I'm celebrating this weekend, Bonfire Night! I know it's not actual Bonfire Night until Monday but I'm looking forward to going to a local fireworks display on Saturday night. It's seriously freezing outside though so I'll be wrapping up warm! Are you going to any firework displays this weekend?
Anyway, I better actually talk about what I'm wearing here! I got this galaxy dress from River Island a while ago when they were doing a one-day 20% off student discount thing - but it was only £22 to begin with which I think is pretty good. I am actually SO impressed with River Island right now - especially their prices - everything seems so cheap compared to the likes of Topshop, and they have so many nice things in! This is a midi dress and it looks so nice with a pair of sheer tights. I got it in a 14 and expected it to be really baggy but it's quite slim-fitting - I had more of a slouchy t-shirt affair in mind when I ordered it but I actually really like the fit! I got the spiky necklace from New Look after hunting for one everywhere, and I think it goes really well!
I'm now going to have a pamper session in preparation for the weekend - my weekend starts today! Wooo!