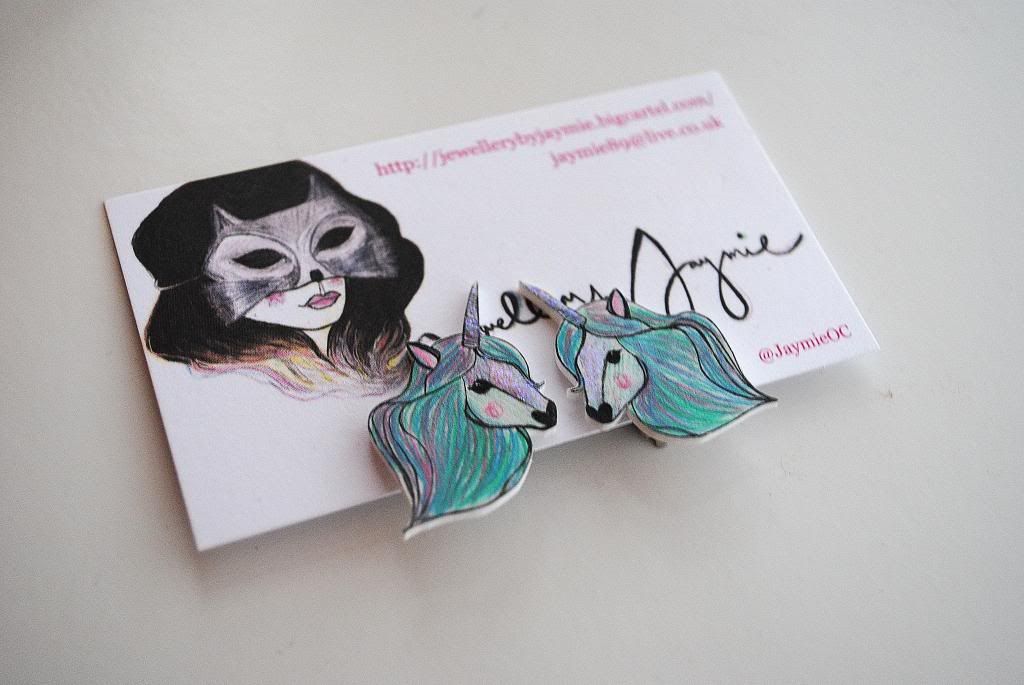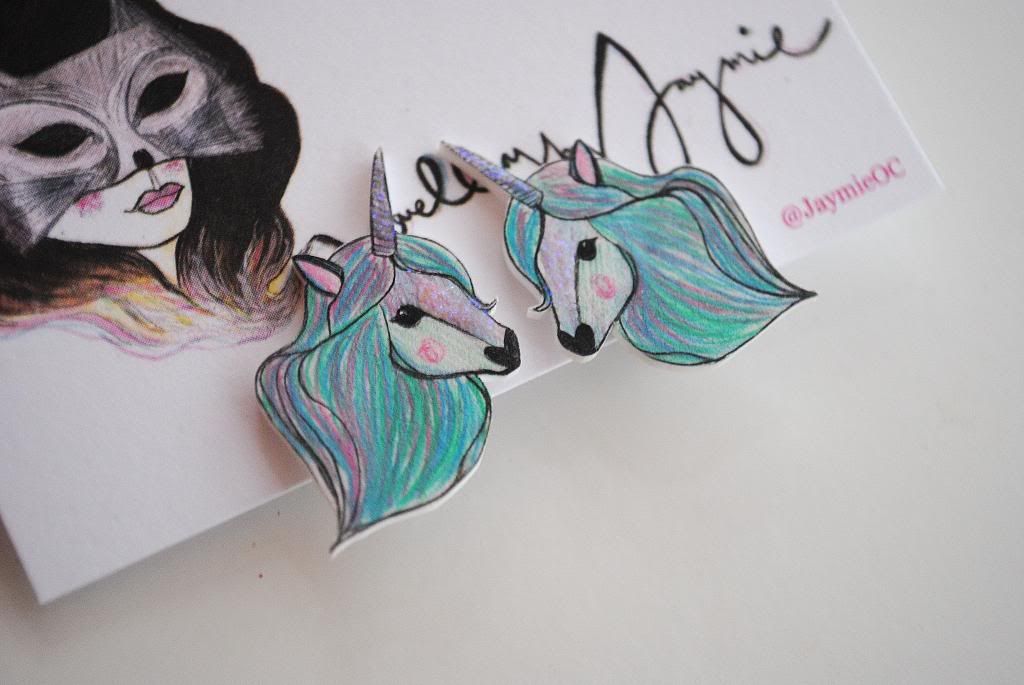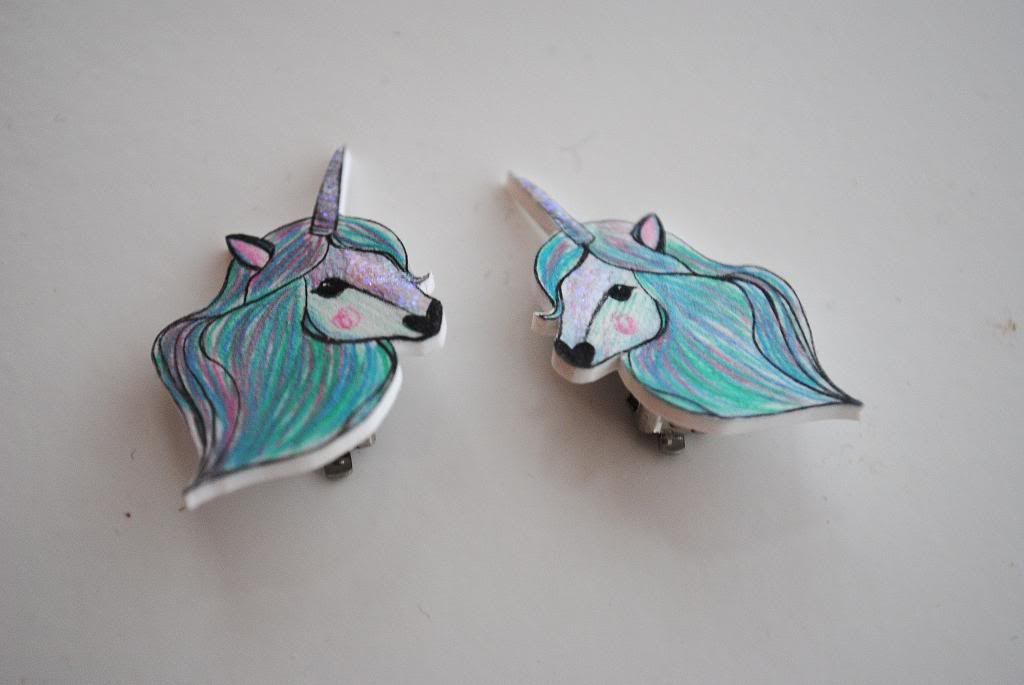 If you've been reading my blog for a while, you probably know that I'm a tad obsessed with jewellery. In particular, I have a penchant for unusual jewellery, handmade jewellery, and most prominently, jewellery with animals/mythical creatures adorned on it. I think jewellery is so important in completing an outfit - it can often 'make' the outfit altogether. I'd hate to be seen without my dozens of rings, always wear earrings, and lately, I've had a slight obsession with collar clips. I love shirts with collars - they're great for pairing with big, statement necklaces resting just under the collar, and lately collar clips/adornments have been all the rage.
One jewellery brand that ticks all the boxes is
Jewellery by Jaymie
. I first noticed the brand a little while ago; it caught my eye as the jewellery is so unique - Jaymie hand-makes all of the jewellery available, using her own illustrations. What I love about this is that no two pieces of jewellery are the same - as they are hand-drawn, each piece is unique in its own right. I was recently sent some of the Unicorn Collar Clips to review - and I am so impressed. The illustrations are beautiful - I adore Unicorns and I know these clips will go with so many of my outfits, and add a touch of magic and quirkiness. They even have a slight sparkle to them, which you can hopefully see slightly in the pictures. What's great about them is as well as collar clips, they can also be worn as clip-on earrings, which I can't wait to try out!
Jaymie has dozens of different designs on her website, including animals and iconic stars (such as Audrey Hepburn), and sells rings, collar clips and necklaces, all of which are unique and are so, so beautiful. I wish I was as talented as Jaymie - I'm in awe of her beautiful illustrations! I'm so pleased with my Unicorn Collar Clips and I'm tempted to get myself the necklace too! The collar clips are £15 which I think is really reasonable, considering the work that goes into them!
Do you like unique, quirky pieces of jewellery? What do you think to Jewellery by Jaymie?