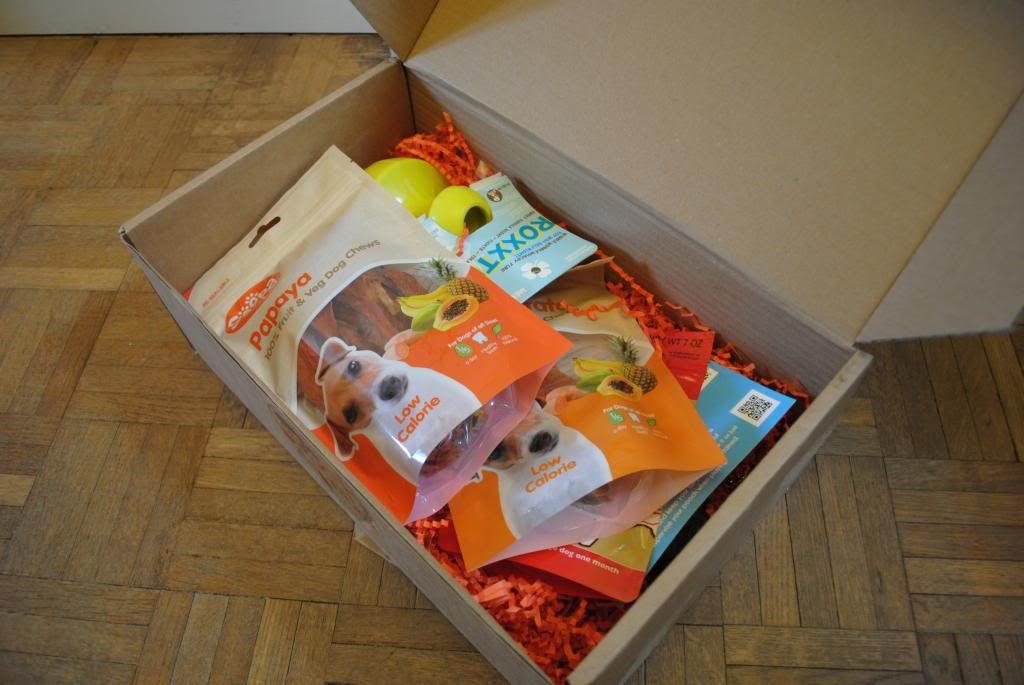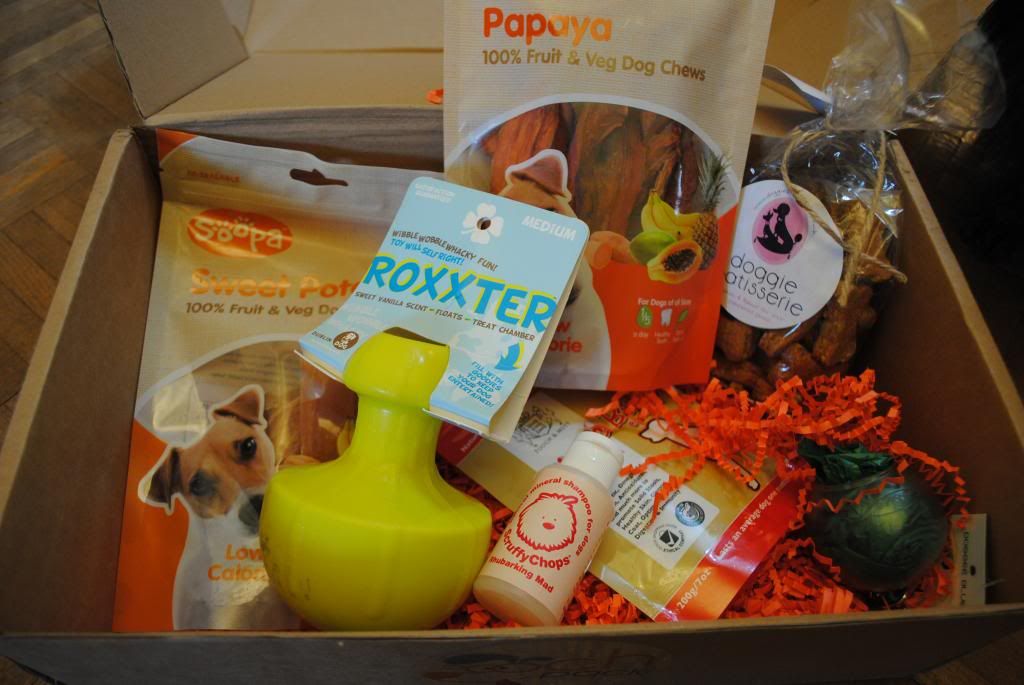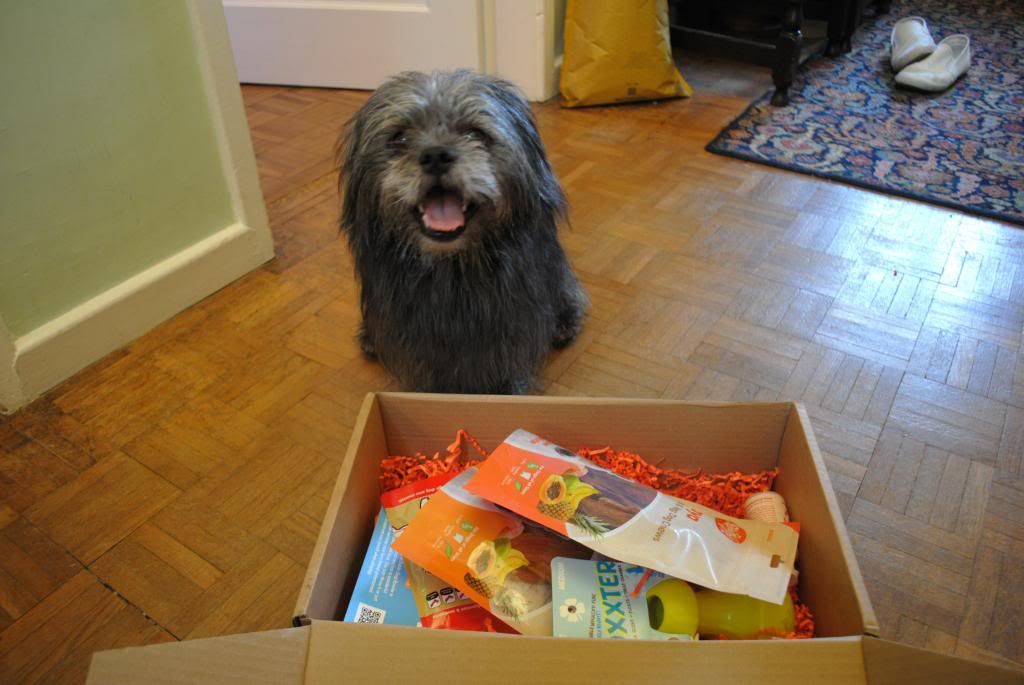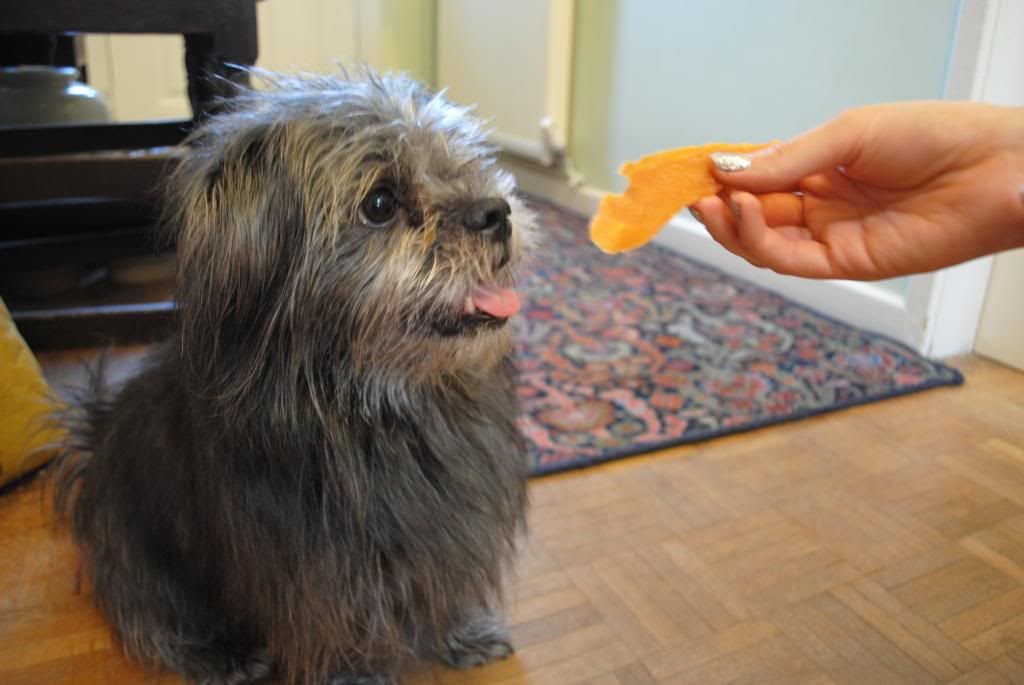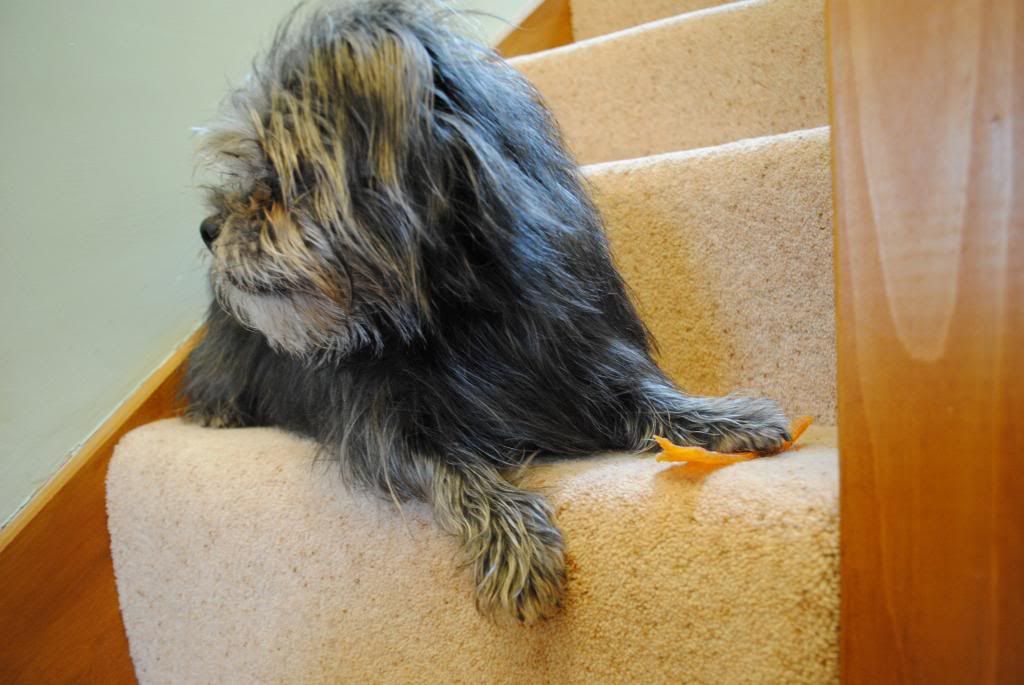 Pooch Pack* - £16.95-£19.95
Okay so, although my blog is predominantly beauty and fashion, if you follow me on Twitter or you've been following my blog for a while you'll know I have a little dog called Rory (he's a Malchi - Maltese x Chihuahua) who I absolutely adore. He's my little baby - honestly, he actually is. He's extremely pampered, so when I heard about 'Pooch Pack' I couldn't wait to get my paws on a box to spoil Rory with.
But 'what is Pooch Pack?!' I hear you cry. Well, think Glossybox and Graze box combined - but for dogs! In all honesty, I'm surprised it hasn't been thought of before - it's a great little idea. Basically, each month you are sent a box fit to burst with 5 or 6 treats for your doggy. These can be tasty treats, toys, or even grooming products and accessories for your pooch.
What's great about these boxes is that they are catered to the size of your dog - making them perfect for your pooch's needs. In the box Rory received he got two packets of fruity/vegetable chews (papaya and sweet potato - mhmm!), some yummy peanut-butter 'Doggy Patisserie' bones, a vanilla-scented 'Roxxter' toy, a health supplement, some rhubarb-scented doggy shampoo and of course, the obligatory poo bags (on a keyring, of course!)
Rory loved EVERYTHING in his box. The fruity/vegetable chews went down tremendously well - both he and our other dog Sam were actually fighting over them they liked them that much, plus they're low in calories which is always good! Rory wasn't so sure about the peanut-butter biscuit bones to begin with, but he loves them now. As much as Rory got excited over the vanilla 'Roxxter' toy to begin with, it's a tad too big for him to play with (he's only teeny, bless him) but I think it would make a great toy for a bigger dog. The rhubarb-scented shampoo smells AMAZING and left Rory looking very smart (if not a tad disgruntled - he hates baths!)
Overall I'm really impressed with the Pooch Pack and if I could afford it, I would love to get one for Rory each month. I like how you can choose your plan when you subscribe - there are three different subscriptions available, ranging from £16.95-£19.95, and each one has a different time-frame for when you pay. You can cancel at any time, which would make these packs a good one-off treat for Christmas, or, if you have the money, a great way of treating your pooch each month.
What do you think to Pooch Pack? Would you subscribe?