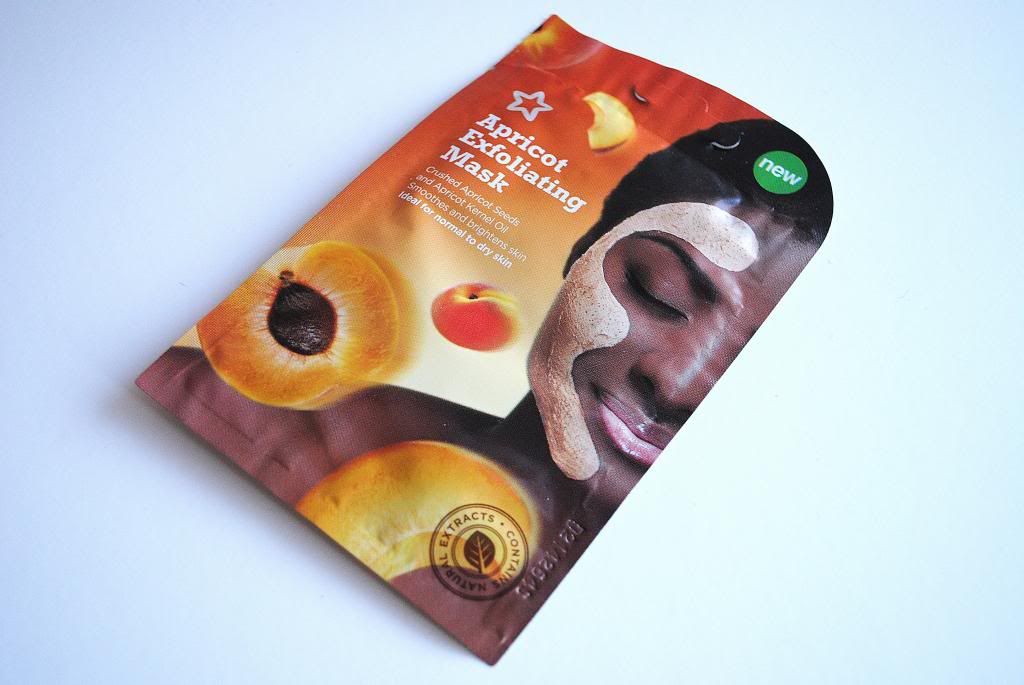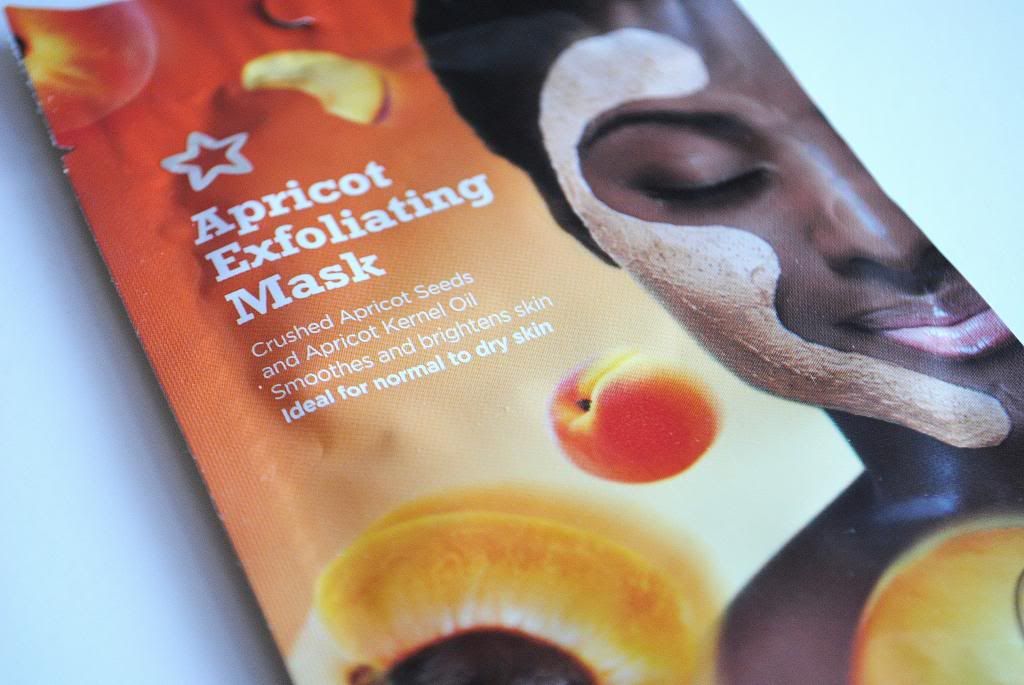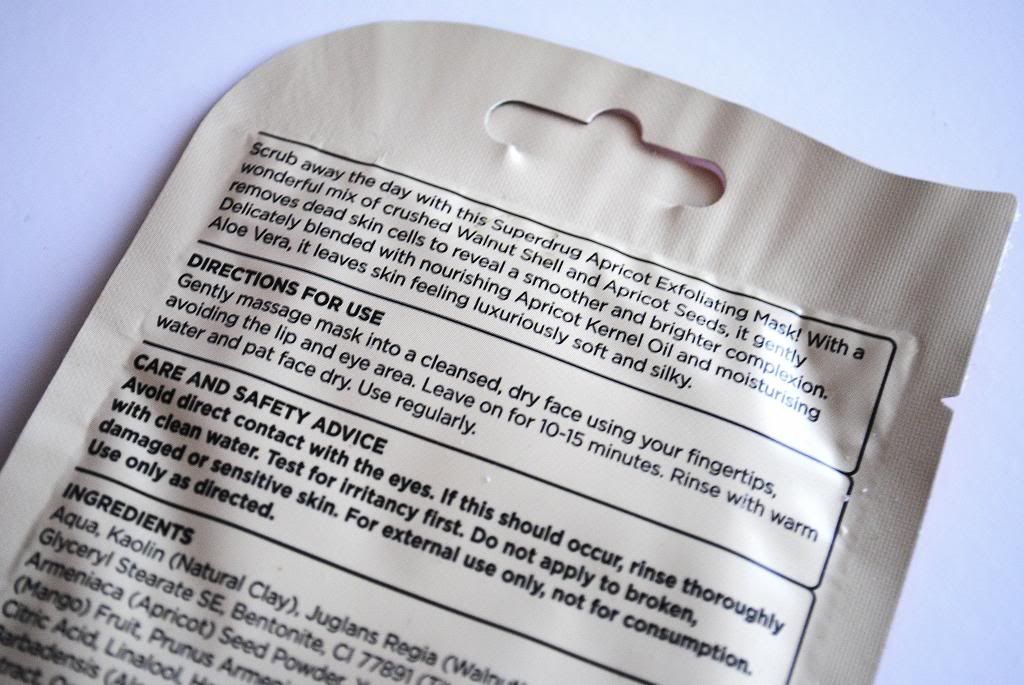 Lately I've been on a bit of an exfoliating mission - using my Simple exfoliating products and seeing how much they improved my skin has got me on a bit of a drive to make exfoliating more of a priority. I also really want to try microdermabrasion - I have a feeling it will work wonders for my skin, or at least I hope so!
Anyway, when I've not been looking after my skin properly for a while (I ran out of Simple face wash and my skin didn't thank me for it!) it tends to look a bit, well, bumpy. I can't really think of a better word to describe it - pimples appear more prominent, and it just generally doesn't look smooth - making my otherwise flawless foundation look a bit on the imperfect side. I have more blackheads, and just generally, my skin looks like it needs a good, old-fashioned, scrub. I decided I needed a face mask to remedy this, and after a recommendation from a friend I settled for Superdrug's 99p Apricot Exfoliating Mask.
I was a little ominous at first - it claims to smooth (which I definitely needed) and brighten skin, but also states that it's for 'normal to dry' skin. Considering I have really oily skin, I wouldn't usually choose this kind of face mask, but after the rave review I'd heard from a friend I just had to give it a go. I wasn't disappointed. This face mask is brilliant for exfoliating skin, making it feel soft and smooth. It smells divine (mhmm apricots) and you get a really good amount of product in the sachet - probably enough for two uses. For 99p I'm really impressed with this face mask and will definitely be checking out more from Superdrug's range. I've been using it once a week and have seen a definite difference in the overall texture of my skin. Very impressed! Also, as it's from Superdrug's own brand of products it isn't tested on animals, nor does it contain any animal-derived ingredients. This makes me very happy!
Have you tried any of Superdrug's own brand face masks? What did you think?