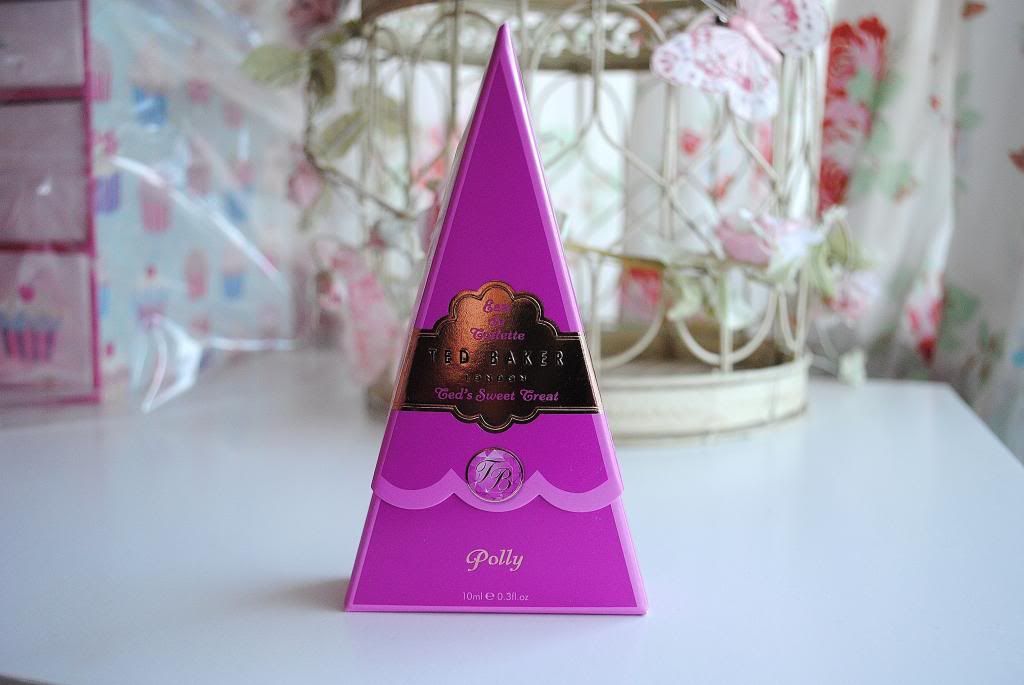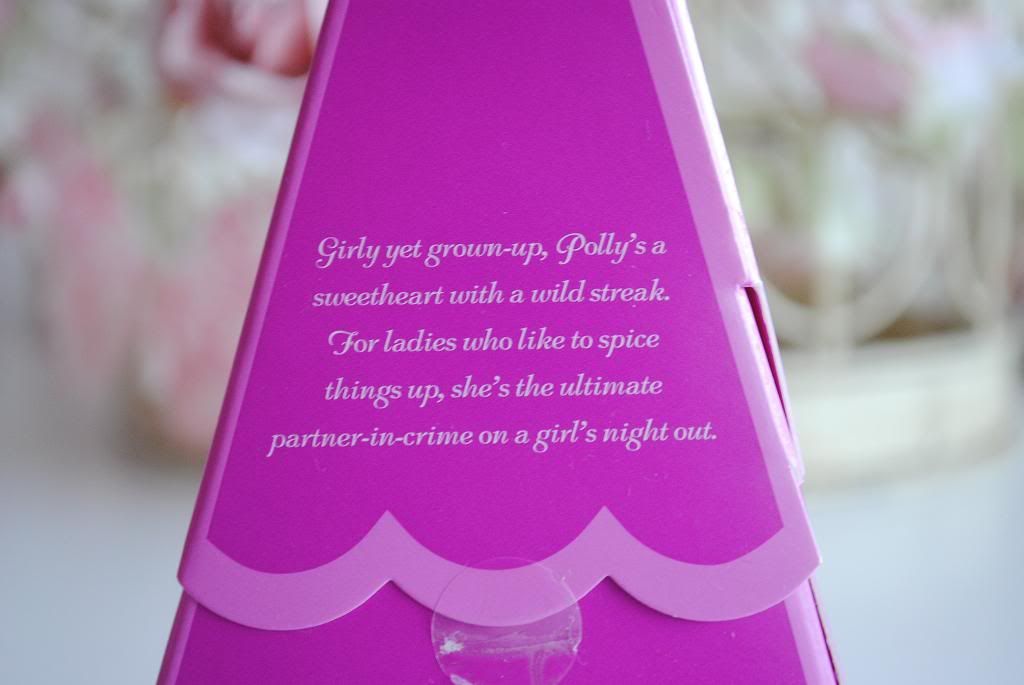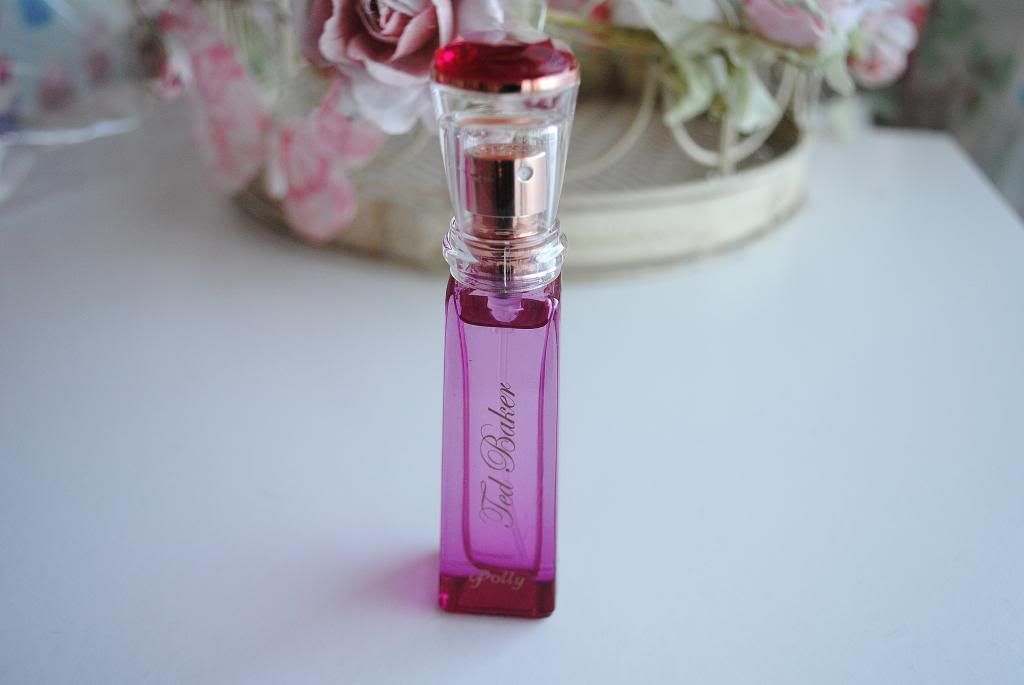 Ted Baker Sweet Treats Purse Spray in Polly* - Giftset available via
Boots
A few weeks ago I was having a little perfume dilemma on Twitter. Basically, I was in need of a new perfume and didn't have the first clue where to begin! I love sweet, floral, pretty fragrances so when I was contacted about a perfume I was sure to love, I jumped at the chance to review it.
The fragrance in question comes from Ted Baker's new 'Sweet Treats' range; a collection which features three brand new purse sprays, based around the muses Cate, Vida and Polly. Each perfume has its own unique persona - Cate has a 'rich, woody depth' and screams sophistication, whilst Vida is 'infused with exotic grapefruit and a heart of wild rose' and thus is the life and soul of the party. The description I truly fell for was that of Polly, however. Described as a 'sweetheart with a wild streak', Polly is for the ultimate girly girl. The fragrance features topnotes of mandarin, red berries and peach, with a heart of white jasmine, honeysuckle and peony, and is laced with 'a dreamy twist of amber and vanilla topped off with white musk'. Sounds divine, right? It is.
Since receiving this perfume I seriously have not stopped wearing it. It is such a deliciously girly fragrance - it smells so beautiful and floral, with a fruity touch. I've been wearing it so much that my bottle is now half full - the only downside to it being a 10ml purse fragrance! However, it is pretty handy for carrying around in your bag, or for sprucing yourself up on nights out. I love this perfume and I really hope they bring out a bigger version!
Do you like the sound of Polly? Well, luckily for you I have been given the opportunity to give the
Polly Purse Spray giftset
away to one lucky follower! All you have to do is follow Away with the Fairies via GFC, and comment below telling me your favourite 'sweet treat' - mine has to be chocolate! The giveaway is open to all UK residents and will end a week today, on the 19th December. Good luck!