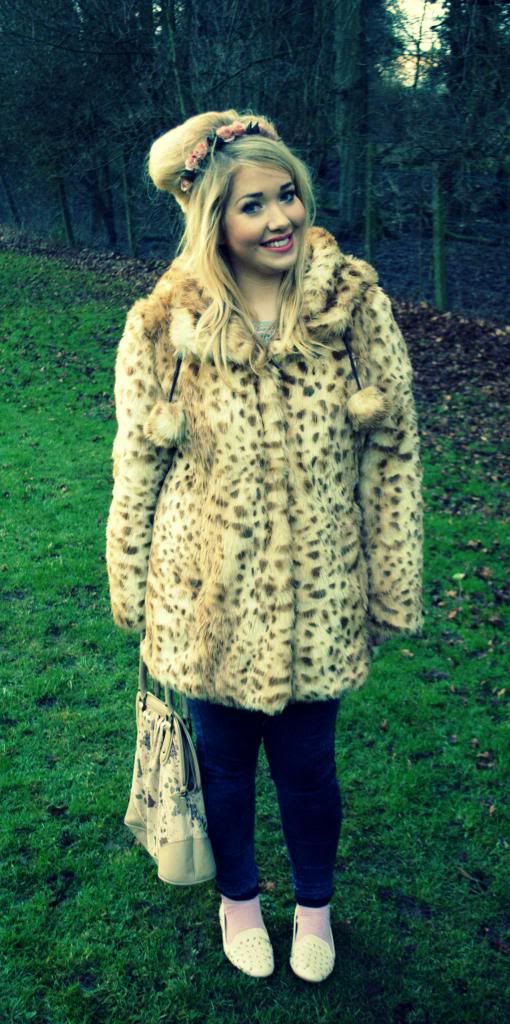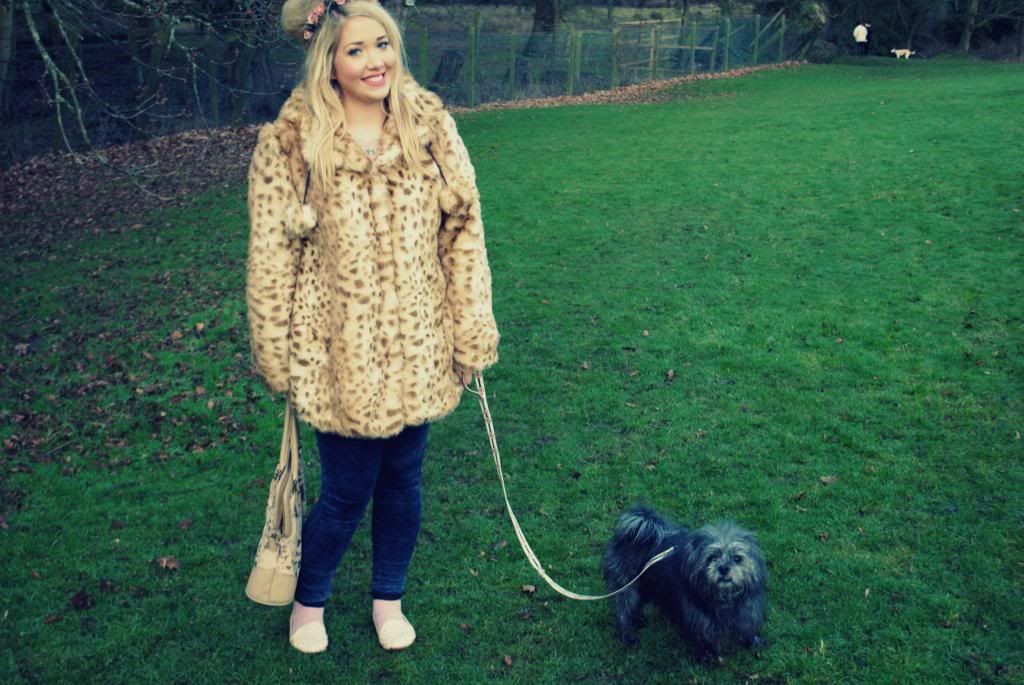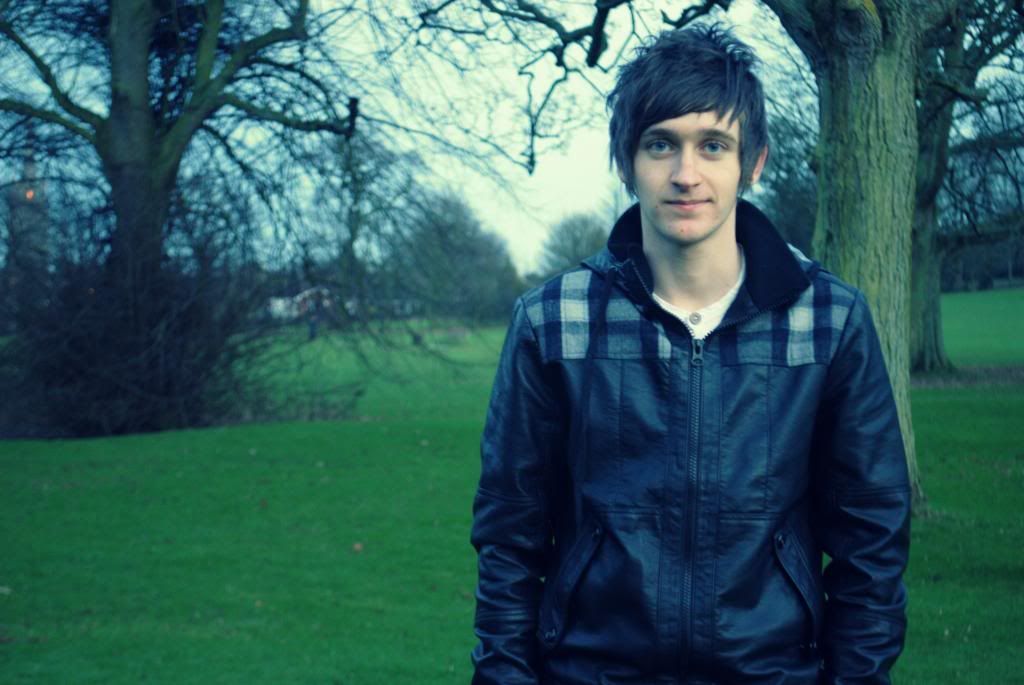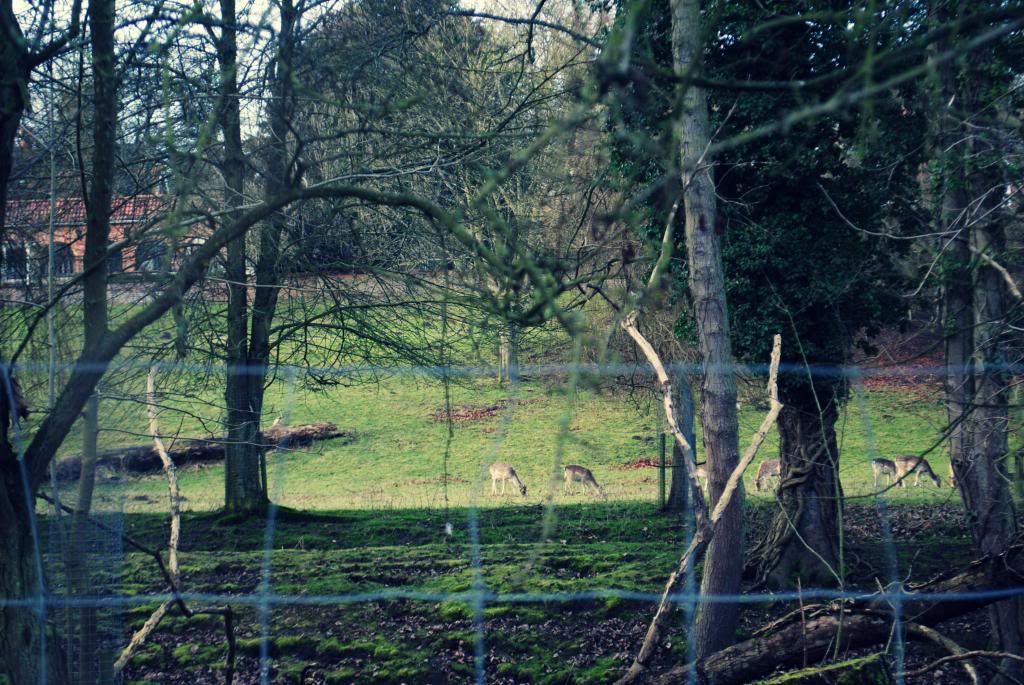 Faux Fur Coat: ASOS
Jeans: Topshop
Shoes: Primark
Headband: Topshop
Bag: Topshop
So, we're almost a week into 2013 and I'm pretty pleased with how things are going! I've been keeping up blogging regularly, eating healthy(ish), haven't bought a single thing so far this year, have taken a break from fake tan for a bit to give my skin some respite and have been taking LOTS of pictures. The only resolution I'm slacking on a bit is the diary thing, but I'm sure I'll catch up with that. How are your resolutions going?
In a bid to encourage my getting healthy/taking more photos resolutions, me and my boyfriend went on a really long walk yesterday with my dog Rory. I really do love walking, and I swear I don't do it enough. I used to walk everyday when I was at school/college, but I think growing up and getting a car means I just rely on my vehicle to get about. We went to some huuuge fields and they were packed full of cute dogs, much to my and Rory's delight (not so much my boyfriend, he's more of a cat person, sob), and we also spied the CUTEST deer in the field nearby. I thought whilst we were there I would take some outfit snaps (well, get my boyfriend to!), seen as I'm heavily into taking outfit pics outside at the minute!
I've been meaning to blog about my coat since, well, last year when I got it. It is my absolute, all-time, favourite coat. It's from ASOS (however I'm not sure it's been stocked this year, although I did see a cute cream version) and I got it when there was a 20% off voucher flying around for £65. It has an adorable teddy ear hood and is seriously cosy. The only thing that I don't like about it is it has a tendency to moult, which does my head in a bit (fine faux fur hair in eyes = horrendous). I wore my favourite Topshop jeans and some Primark studded pumps, as well as my River Island jumper, which I unfortunately didn't get a picture of (it was far too cold!) but I'm sure I will blog about it soon.
How is everyone enjoying 2013? I hope you're all having a lovely weekend!