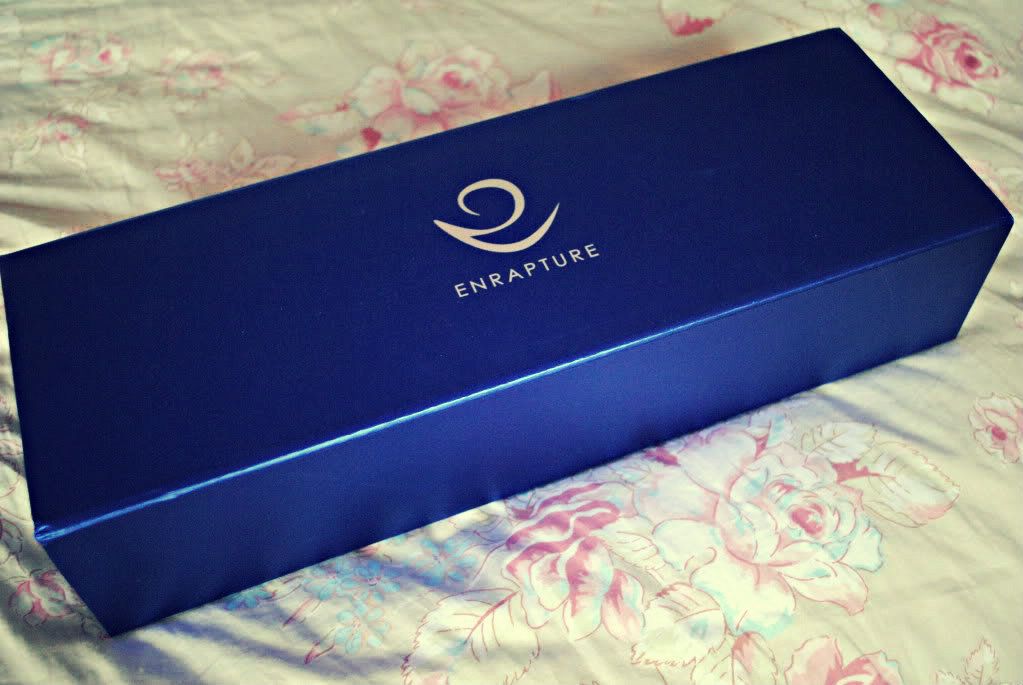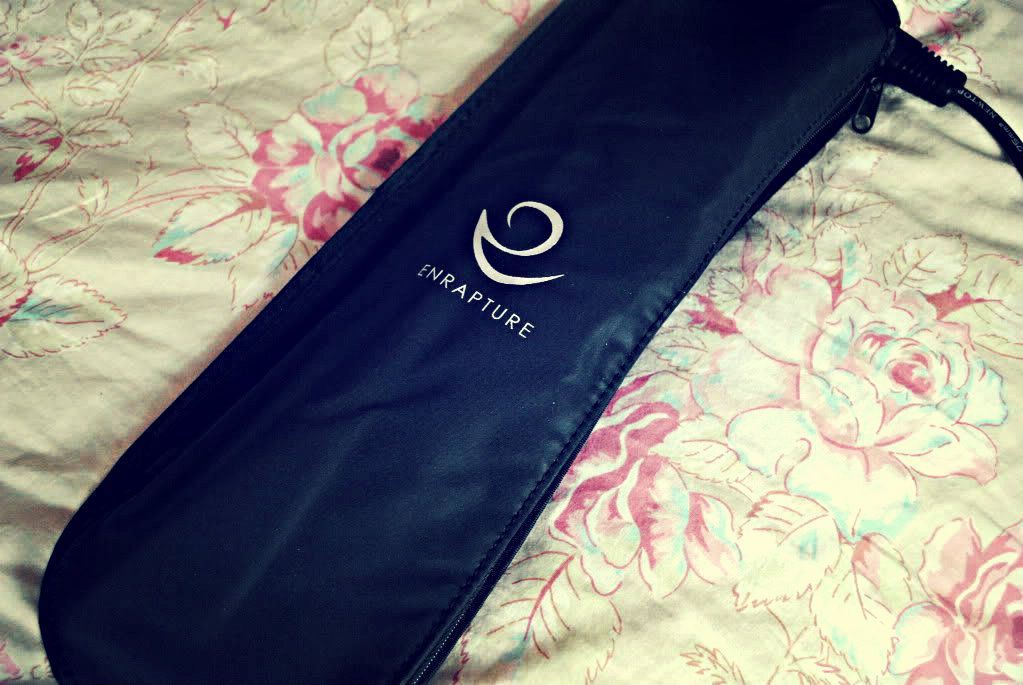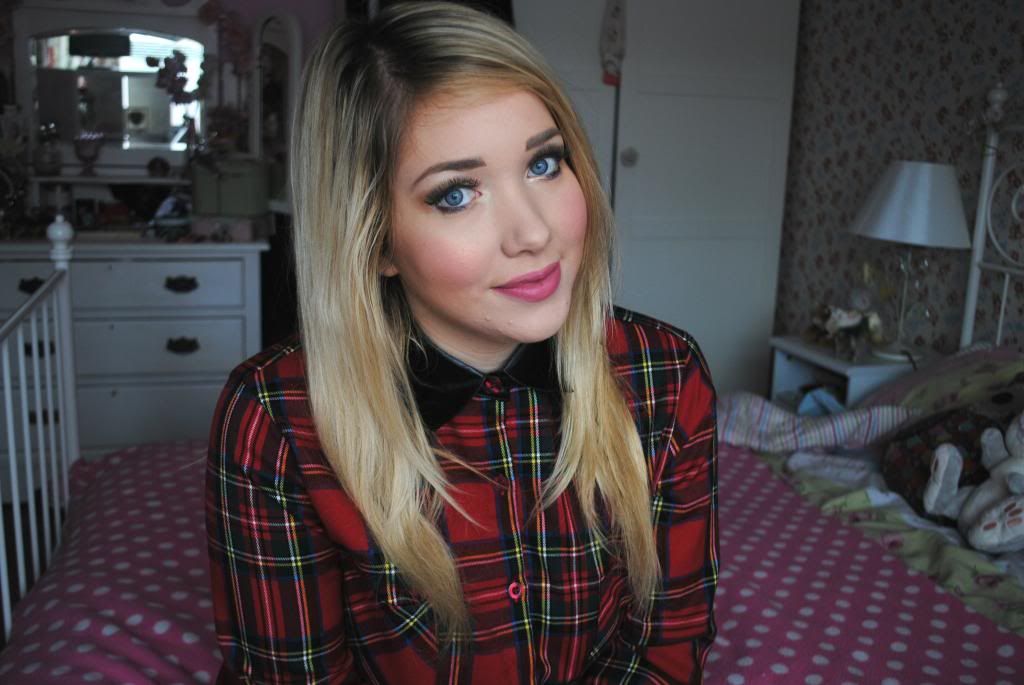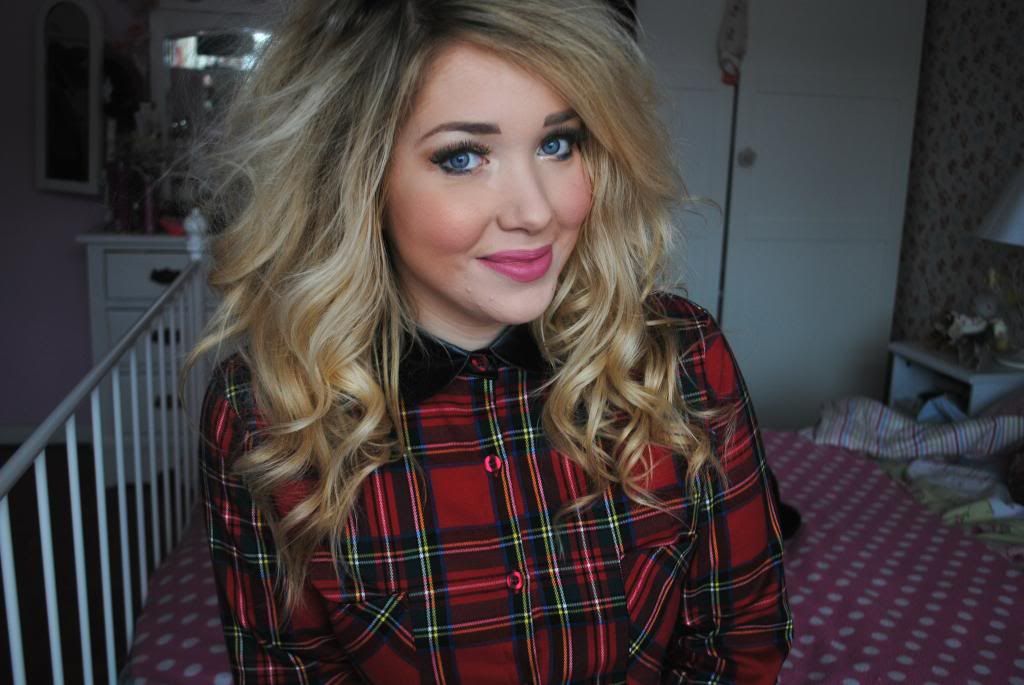 My natural hair and hair styled using the styler on the setting 1-1-3, brushed through and back-combed
Absolutely ages ago I was sent the Enrapture Encode Totem Styler to review - after
previously
reviewing and LOVING the heated rollers, I relished the opportunity to give this multi-styling device a whirl.
Although I love the effect my rollers give, sometimes I prefer a different look, or just to quickly wave my hair a bit. The Encode Totem Styler is perfect for this - it heats up so quickly, is ridiculously easy to use, and you literally only have to wrap each piece of hair around the styler for a few seconds for the curl to take hold. What is brilliant about the Encode Totem Styler is that it can be used to create multiple styles. Using the dial on the styler, you can change the intensity of the three heat settings; 1, 2 and 3, so there are so many different styles you can try out - 1 being the coolest, 3 being the hottest. I tend to stick with 1-1-2 or 1-1-3 but I would like to experiment with all the different variations. The variation I used above was 1-1-3, and I really like the effect it gave.
I'm really, really impressed with the Enrapture Encode Totem Styler. It is so simple to use (I find the fact it swizzles around as you curl REALLY handy), takes hardly any time at all (and I have a LOT of hair) and the curls last. I found they lasted even better than my rollers, and even when I hardly use any hairspray they still stay put. Lately I've been trying to cut back on washing my hair so much, so curling it is a great way of changing things up if I get bored of my usual beehive look. I also think curly hair looks really cute with bowler hats - which are everywhere at the minute and great for hiding greasy/dark roots! The styler retails at £74.99 (although there are always offers on - it's £59.99 at Argos at the minute) and it comes with case and detachable stand. Overall, I love it, and will definitely be using it a lot more - especially with Spring/Summer just around the corner!
Have you tried any of Enrapture's stylers? What did you think?