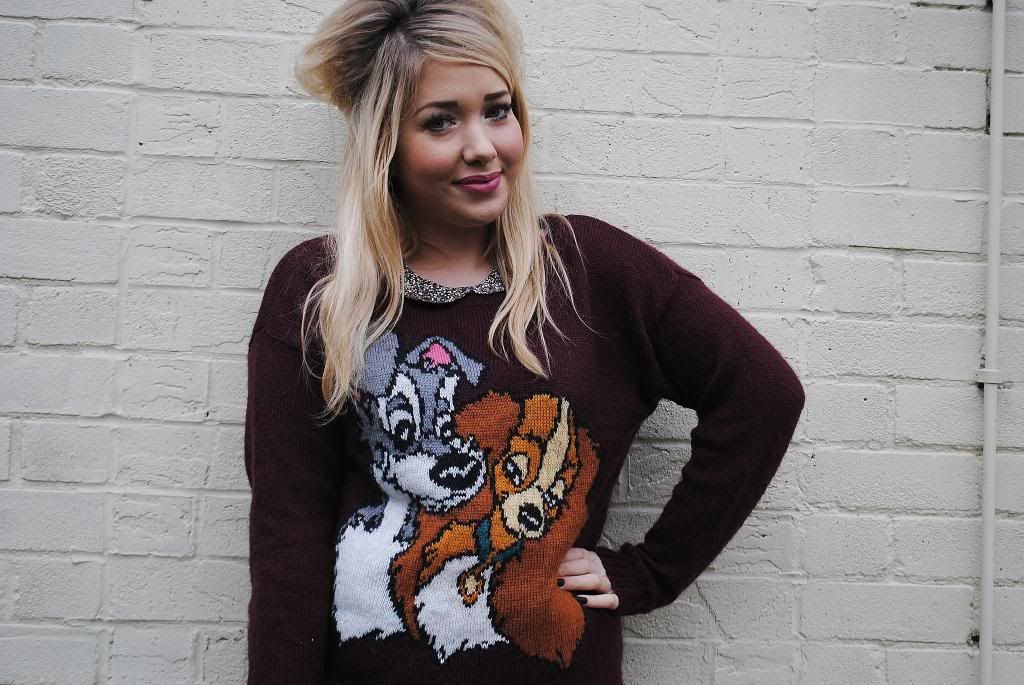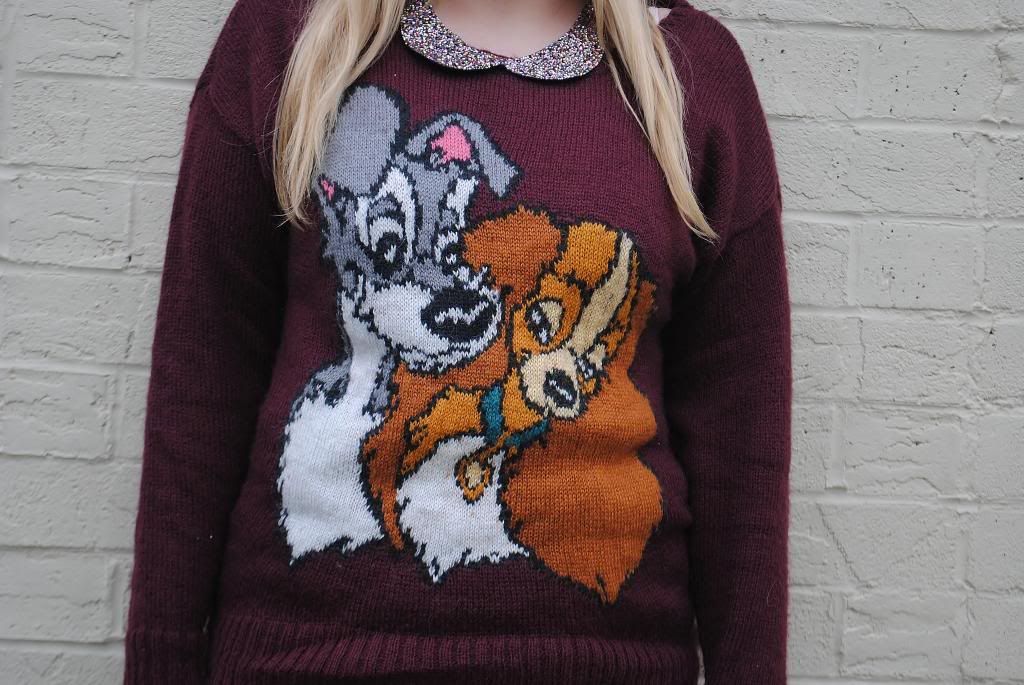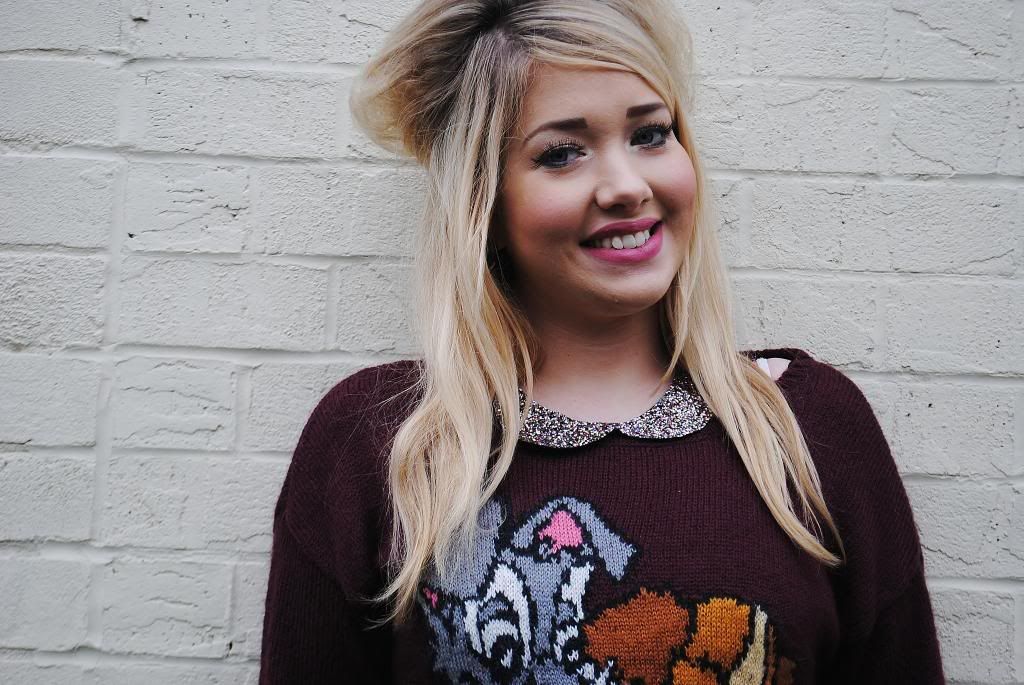 Jumper: H&M
Skirt: River Island
Shoes: Missguided
Having a decidedly stressful day off today. One of those days when nothing decides to work, everything is getting on my nerves and nothing wants to go right. I attempted to upload a skincare video earlier, which then decided it didn't want to co-operate, so I made another, and then it was too long, so I've given up. I will hopefully try and film one on Friday, fingers crossed. Technology is well and truly getting on my nerves right now. Cameras don't work, my laptop is ridiculously slow and needs some serious organizing, and I'm just generally sick of computers/cameras/phones right now! I would love to be able to escape to the Lakes or somewhere and be totally cut off from it all, but alas, I have work and zilch money to go anywhere. Oh life!
On a brighter note, I love this outfit. As you know, I love Disney and I LOVE this Lady & the Tramp jumper. I got it for Christmas (you might have seen it in
this
post) and I've worn it about ten times already. I like pairing it with my collar from Dollybowbow for a little bit of sparkle, but it does look nice on its own too. This collar is awesome for jazzing up outfits though, so simple but makes a massive difference. I wore the jumper with a black and gold skirt I got for a tenner from River Island in the sale a while ago, it's so pretty and easy to wear. Also wore my beloved puddy cat pumps from Missguided, I definitely need to wear these more often!
After having such a stressful, difficult day I have decided I need to think positive. I've been doing really well lately; eating healthy and exercising, keeping up with blogging, embracing being pale and saving money. I think getting back to reality and going back to work has hit me hard, and I don't like it one little bit! I think sometimes we just get so bogged down with the things we don't have, that we forget to appreciate the things we do. One such thing I am SO grateful for is you guys - my beautiful readers. I passed the 3,000 followers mark this week and I am so thankful for it. You lot are amazing, thank you so much for reading my ramblings and sticking with me. I love you guys!